Hi Buddy Booyah!
As we know, the Free Fire (FF) characters have so far reached more than 30 characters that are ready to be used. Of course, that number will continue to be added over time.
Free Fire will continue to add to the inventory of existing characters from time to time to make it easier for players to play. The role of characters in Free Fire (FF) is indeed very important, especially since each character brings skills different unique.
Also Read: Revamp Decoy Grenade in the August FF Update, What's It Like?
Also Read: Natus Vincere Explores Free Fire Competitiveness with Team Silence Players!
Skills Free Fire (FF) characters are also divided into 2 groups, namely: skills active and skills passive. Of course, these two terms are familiar to Buddy Booyah's ears. And of course Buddy Booyah can tell the difference between the two.
However, if Buddy Booyah can't tell the difference between the two skills character, don't worry. This time, Booyah News will discuss the differences between the two types skills that character. Check out the following discussion.
Active Skills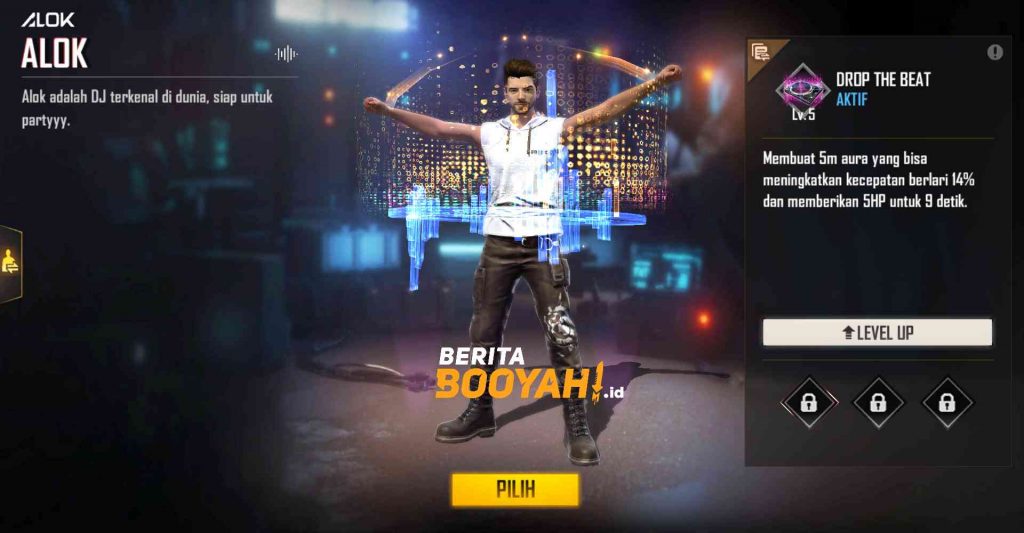 Skills passive is one skills in the Free Fire (FF) character. Skills this one can usually be used after the player presses the button skills which exists. Players will be able to enjoy skills of character skills active only when pressing the button skills.
If the player does not press the button skills then the player cannot enjoy the abilities of the skills a character. Not only that, it seems skills The active character possessed by Free Fire (FF) has a time duration cooldown.
In other words Buddy Booyah can't use it skills the character if time cooldown listed is still running. Players can only reuse skills that if the time has run out cooldown the.
Passive Skills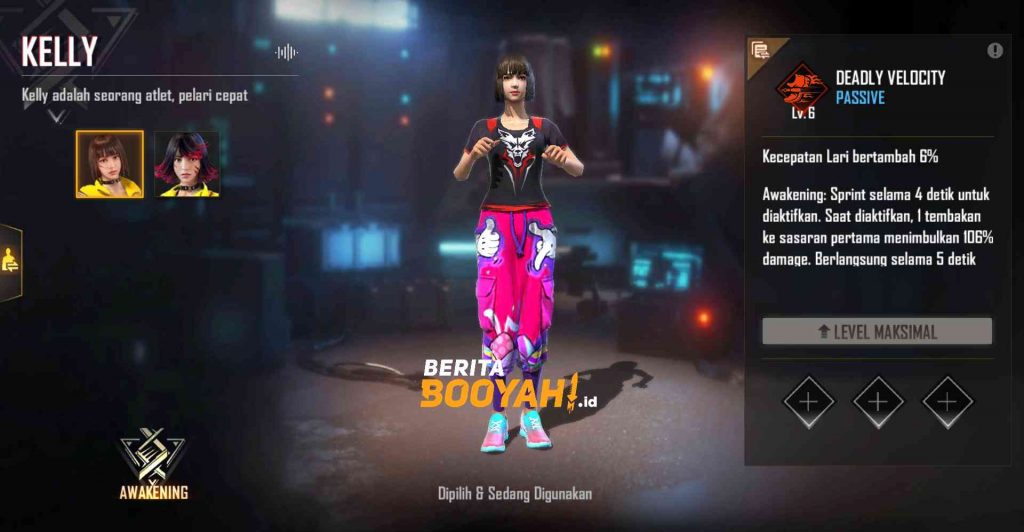 Almost all the characters in Free Fire come with a skills passive. Most of the Free Fire (FF) characters do bring skills passive. Skills passive is easier in terms of its use when playing.
Characters with skills passive players will be able to enjoy the abilities that exist when playing throughout the game. Characters with skills passive also has no lag time or cooldown.
That way, players will be able to maximize the use of skills a character. Players can also continue to enjoy the greatness of the character skills passively without pressing a button first.
Conclusion
After seeing the difference of the two skills in Free Fire (FF), Buddy Booyah will understand more about the use of skills existing character. Buddy Booyah can also combine the two types skills to make the most of the game.
Please note, Buddy Booyah can only bring 1 skills active on combination skills characters used. Even so, Buddy Booyah can choose skills other passives without any limitations like skills active, max skills character that can be brought is as much as 4 skills.
---
Don't want to miss a series of other interesting information about Free Fire? Don't forget to follow Tiktok, Instagram, Facebook, and YouTube from Booyah News!