Hi Buddy Booyah!
Currently, if Buddy Booyah enters the character menu in Free Fire, Buddy Booyah will be treated to dozens of FF characters consisting of male and female characters that you can choose according to your wishes.
Even so, in Free Fire itself there are various popular characters, one of which is the Kelly Free Fire (FF) character, which almost all players use this character's skill in playing.
Also Read:
Also Read:
I wonder why this character is so attractive to Free Fire players when playing. Is this character classified as overpower so that it is widely used? Here News Booyah has a variety of reasons!
Running speed is a thing to consider in Free Fire
Kelly comes to Free Fire with a skill called Dash. With this skill, at the maximum level Kelly is able to increase the character's running speed by up to 6%.
Of course, this is quite influential in Free Fire. Considering that running speed in Free Fire is important because with a faster run, Buddy Booyah can more easily rotate, catch up to zones, and so on.
Skills Suitable for All Roles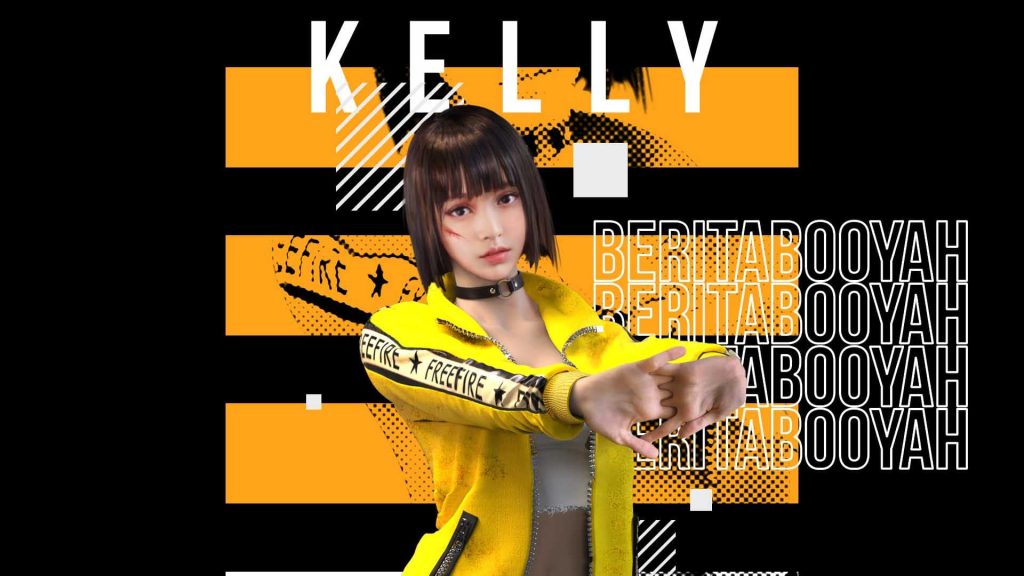 Still related to the first point, because it makes it easier for players to do things that require running speed, Kelly's character can be placed in any position without exception.
Merged Ordinary Skills and Awakening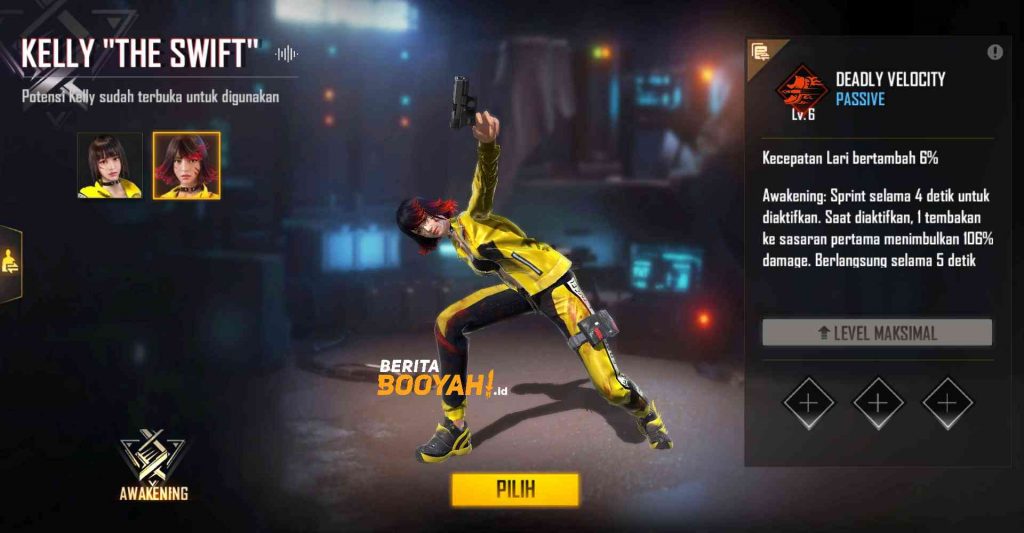 Update in 2021 which combines ordinary skills and Awakening to make Kelly's character even more comfortable when used. Besides being able to get additional running skills, Buddy Booyah can also get an additional skill, namely Deadly Velocity which when sprinting for 4 seconds, the first bullet will get an additional 106% damage at the maximum level.
So, is Buddy Booyah also a player who likes to play on Free Fire by always inserting Kelly's skills in the list?
---
Don't want to miss a series of other interesting information about Free Fire? Don't forget to follow Tiktok, Instagram, Facebook, and YouTube from Booyah News!