You must know Is there a Pegasus Pet in Free Fire (FF)? maybe this will be an interesting thing right now.
That way, you definitely won't want to do it again, skipping all of that because if you use a pet like this, it's definitely different.
The problem is that there are still lots of new updates in the Free Fire game that you should try, so you don't miss anything.
Because by using things like that too, it will make all players more aware of the next update.
Not only that, if indeed the presence of the 12 Best Pets in Free Fire can change the matches that are inside.
Means a new Pet which will be released soon and there are many of them, can change this latest meta for the better.
That's why we have to know Is There Pet Pegasus in the latest Free Fire (FF)?
Is There Pet Pegasus in Free Fire (FF)?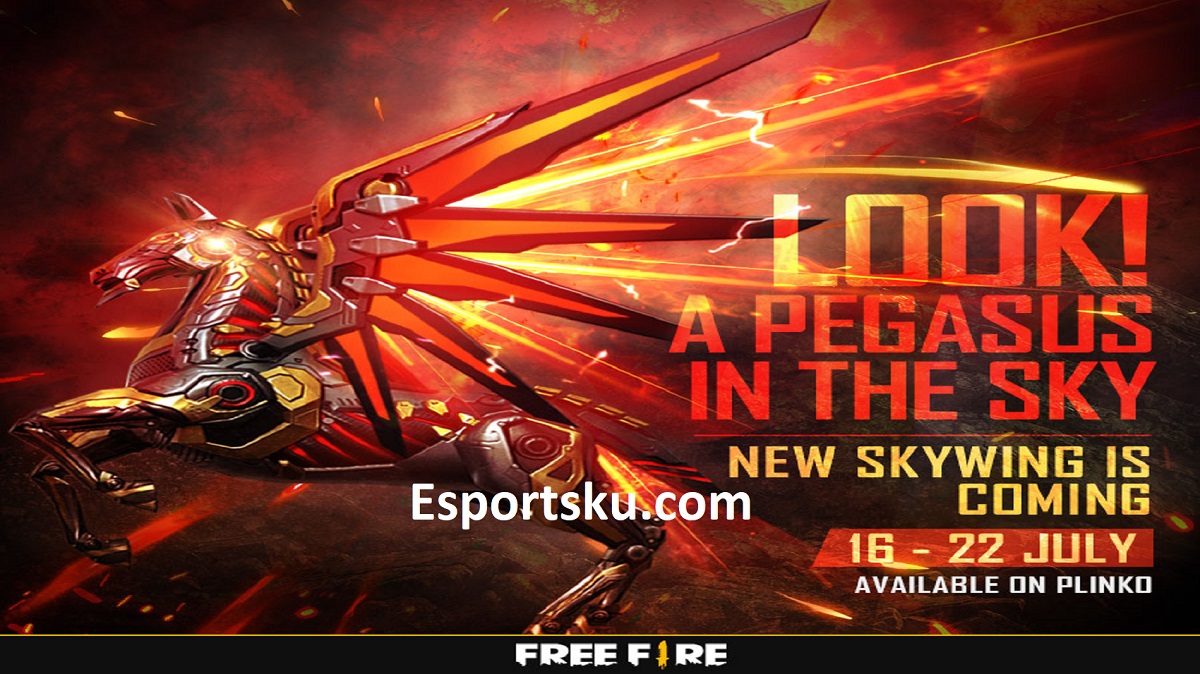 So for the feature called Pet now, it's one of the best choices so you don't want to miss all that.
Because right now there is also news, for example Pet Pegasus will be introduced into the Free Fire game now.
Is this really true? Where is the new Pet that has the form of the Pegasus, it can be used when playing.
Of course, with the presence of a Pet like this, it will change the various Meta that used to be Normal to be more challenged.
However, for the new update that is coming on OB29, you should know that Ninja Tiger Pet Free Fire will be the next Pet.
It was obvious because Tiger himself, was a big cat animal that was quite vicious when he was hungry or disturbed.
That way the latest Pet with the name Ninja Tiger like this, you really have to get it now and make sure you have it now.
So what about the news that Pet Pegasus will be released into the Free Fire game now?
It can be said that Pet Pegasus is one of the news that has been around for a long time in this Free Fire game.
But Garena thought again to make it even better, by releasing a new Skin that was presented in one of the features.
The Skywing Free Fire feature is an option that players can use to get down quickly and there will be the presence of the newest Skin.
That way we can see the Pegasus Skywing Free Fire Skin, which will be coming soon in the next update for all servers right now.
But we don't say that Pets such as Mythology or Ancient, can be introduced into this Free Fire game.
Remember the Pet Dreki Free Fire, where it comes in a form that is quite clear he is the Little Red Dragon.
Dragon is an ancient Mythological Animal, which displays the power and power of Dragons in history.
But for this Pet Pegasus too, maybe it will be much funnier and different from the others too.
Kabargokil even imagines that this Pegasus Pet will actually be just a Skin, where the original Pet is a Pony or a unicorn.
What do you think now, isn't it great if Pet Unicorn comes and has a cool Pegasus Skin.
Surely there will be many players who immediately want to have it, then use it when competing later.
After knowing whether there is a Pegasus Pet in Free Fire (FF)?, it means that you clearly know that the pet will be available, but not now.
Especially with the presence of many cool Pets like this, it will indeed make changes in appearance that you must use now.
Now while waiting like this, it's better to try 6 Pet Clash Squad Free Fire first, which will help you to play and win more easily.