How to use scope in PUBG Mobile. If you are a new player, this information is very important to improve shooting accuracy in the game.
Playing PUBG Mobile is a little different from PUBG PC. This is because there are no special buttons on the cellphone, only a screen that uses virtual buttons.
So that's why you have to practice skills if you want to play optimally and win WWCD in PUBG Mobile. Of course, one of the important skills that need to be trained is how to use the scope.
In PUBG Mobile, having a scope can be a differentiator for match results. Your chances of surviving and achieving WWCD are even greater if you have a scope in the game.
Then how to use scope in PUBG Mobile? Let's see!
Also Read: PUBG Mobile Will Be Blocked in Indonesia? Is it possible?
Using scope in PUBG Mobile
Well, because it doesn't have a physical button, it means that the scope or ADS button is on your screen. ADS stands for Aim Down Sight which is used to open the scope.
Here's how to use scope in PUBG Mobile:
1. Run the game PUBG Mobile
2. It's better not to play on the direct map, try logging in to training ground
3. Inside the training ground, look for any weapon and scope
4. So once you hold the weapon and scope, click the button crosshair on the right side of the screen
5. The scope should be able to be used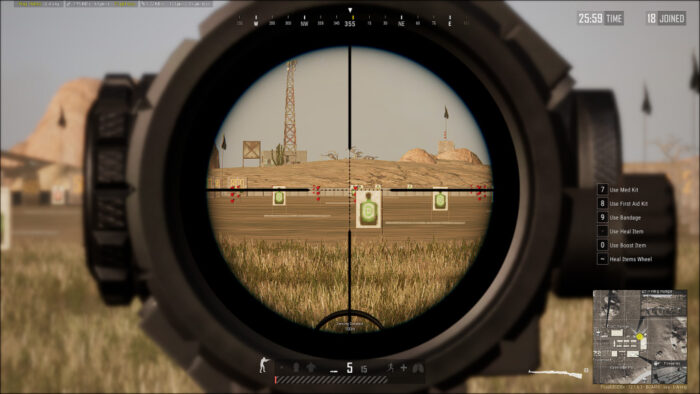 Scope choice
Currently there are 5 scope options in PUBG Mobile plus other attachments such as Red Dot and Holographic Sight. The following are the types of scopes in PUBG Mobile:
Red Dot Sight
Holographic Sight
Scope 2x
Scope 3x
Scope 4x
Scope 6x
8x scope (for DMR and SR)
Choose the scope that you think is the most appropriate. Some pro players prefer to use x4 or x3 scopes. After that, you have to adjust the ADS settings to get the best scope response.
Also Read: Cool PUBG Mobile Clan Names in 2021
ADS Sensitivity Settings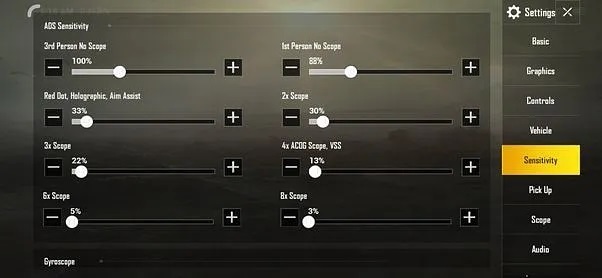 The ADS sensitivity setting is very helpful for observing the surrounding area with the scope. ADS improves in-game shooting accuracy.
TPP No scope: 95-100%
FPP No scope: 100-120%
Red Dot, Holographic, Aim Assist: 55-60%
2x Scope: 37-45%
3x Scope: 30-35%
4x Scope: 25-30%
6x Scope: 20-23%
8x Scope: 10-13%
So that's how to use the scope in PUBG Mobile. You can try it, Spinners!
Don't forget to visit SPIN Website for more information, follow the account Instagram and Youtube us yes!