So there is a way to turn off the Free Fire Team (FF) Request Join Feature, this is something you can use so you don't disturb it later.
Because the condition of the player if they already have a lot of friends in the game, there are some of them who will invite repeatedly, yes.
Things like this can really annoy those of you who really want to play casually, but instead get Spam Invites in large numbers.
Not only from that section, you can also take advantage of other features to be able to get lots of friends in the game.
Not only that, for the condition of the Find Friend ID Feature on Free Fire now so that you can have many friends in the game, yes.
Because indeed by utilizing the friendship feature, of course this can be used quite well by the player as well.
Moreover, if it continues to be spammed, it's better to try How to Turn Off the Free Fire Team (FF) Request Join Feature so you don't get Spam.
Curious? let's see how here.
The feature where we will accept or invite friends to join is one of the invitations to declare Play Together later.
Of course, that's how you receive something like this, so you feel confused about whether you want to be accepted or later rejected by you too.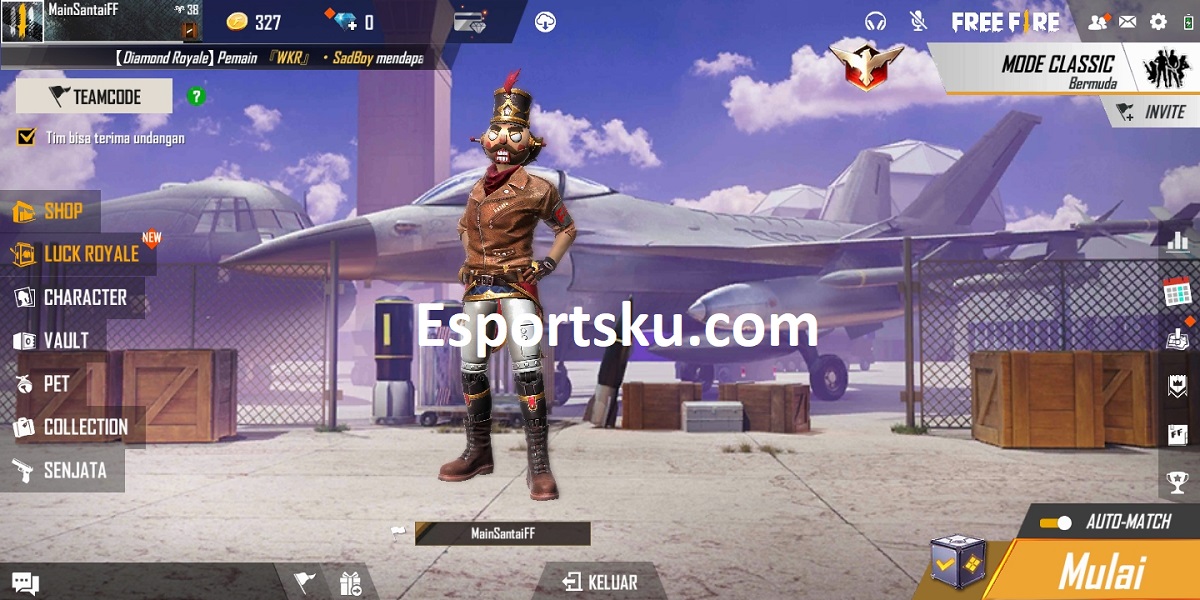 Especially if you already have a team that has an appointment for mabar, but someone wants to join in even though they don't know whether it's ready or suddenly.
Of course, you can make choices that are unsure whether to accept it or not, things like this can make players confused too.
How to turn it off, you can do it this way.
How to turn off the Free Fire (FF) Team Request feature
1. Enter the Free Fire game first, so that you can do things like that.
Then you can choose Ranked Mode or Classic Mode that you want to use for Mabar later.
After you have selected the Mode, then you can immediately see the left corner, which is exactly below the Free Fire Teamcode.
Where this feature was originally checked, you immediately remove the tick.
Because then you will immediately reject all who want to join the team.
Using features like that too, will allow you to give Teamcode to friends who want to join or learn later.
That way, if you always get Request Join information like this, of course you can immediately use it now y
So if for example you use a feature like this, it can be said that your team will not accept other players unless they receive Teamcode.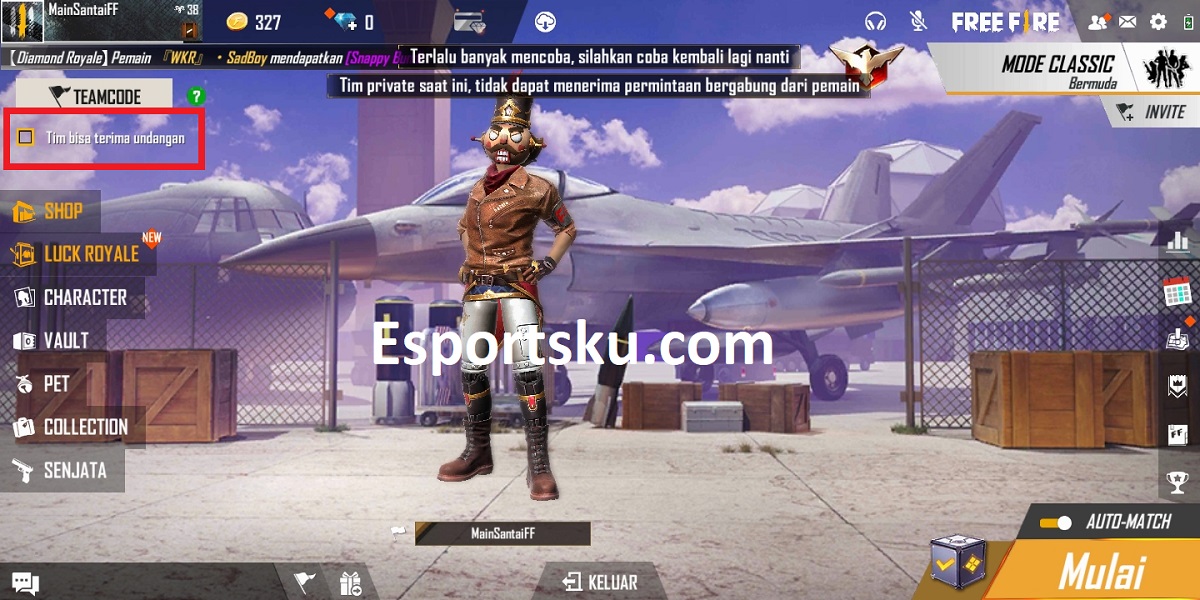 In a section like this, Teamcode Free Fire has also become one of the features of the section to invite friends in.
When you turn off the feature when requesting to join this team, things like that will make you have to use Teamcode.
Because this will make the team that you invite to mabar, will no longer be able to enter the Free Fire game later.
But if you want to make a request to join the team usable again, just check the feature again later.
This way you can filter or make the Mabar Team not be disturbed by other players, because people who are not FL can also suddenly enter.
Also Read: Getting to Know Obstacle Free Fire
Also Read: The King of AWM Global Free Fire
Also Read: Toolskin V1.5 Free Fire
Also Read: When to Start and Finish Advance Server July Free Fire 2021
After knowing how to turn off the Free Fire (FF) Team Request feature, then you just turn it off if you don't want to be disturbed.
Especially for the part where turning off features like this, is indeed quite easy and can be used better later.
Not only that, if you are a newbie, you have to know the Tips for Playing Squad Free Fire, so you won't have trouble winning later.