Originally posted on March 17, 2021 @ 5:20 PM
How to Top Up Easy and Cheap on UPoint Id Free Fire (FF), this is something that of course we shouldn't miss. Because what we can know right now, is a place to do what is called Top Up so that we get legal Diamonds.
Currently, there is a lot of news about the rise of Red and Drinking Diamonds on Free Fire. So it's a good idea to Top Up in a safe place so that later on, you won't have bad and detrimental problems like this too.
It can be said that How to Get the Free Fire Armored Titan Bundle is one thing that should not be missed. Even for Free Fire characters who use this bundle, it's going to be really cool later.
Especially for those of you who want to get a lot of Diamonds, you can just try the Easy and Cheap Top Up Way on UPoint Id Free Fire (FF). Because you will get a lot of cheap and legal Diamonds, if you just try this way, yes.
How to Top Up Easy and Cheap on UPoint Id Free Fire (FF)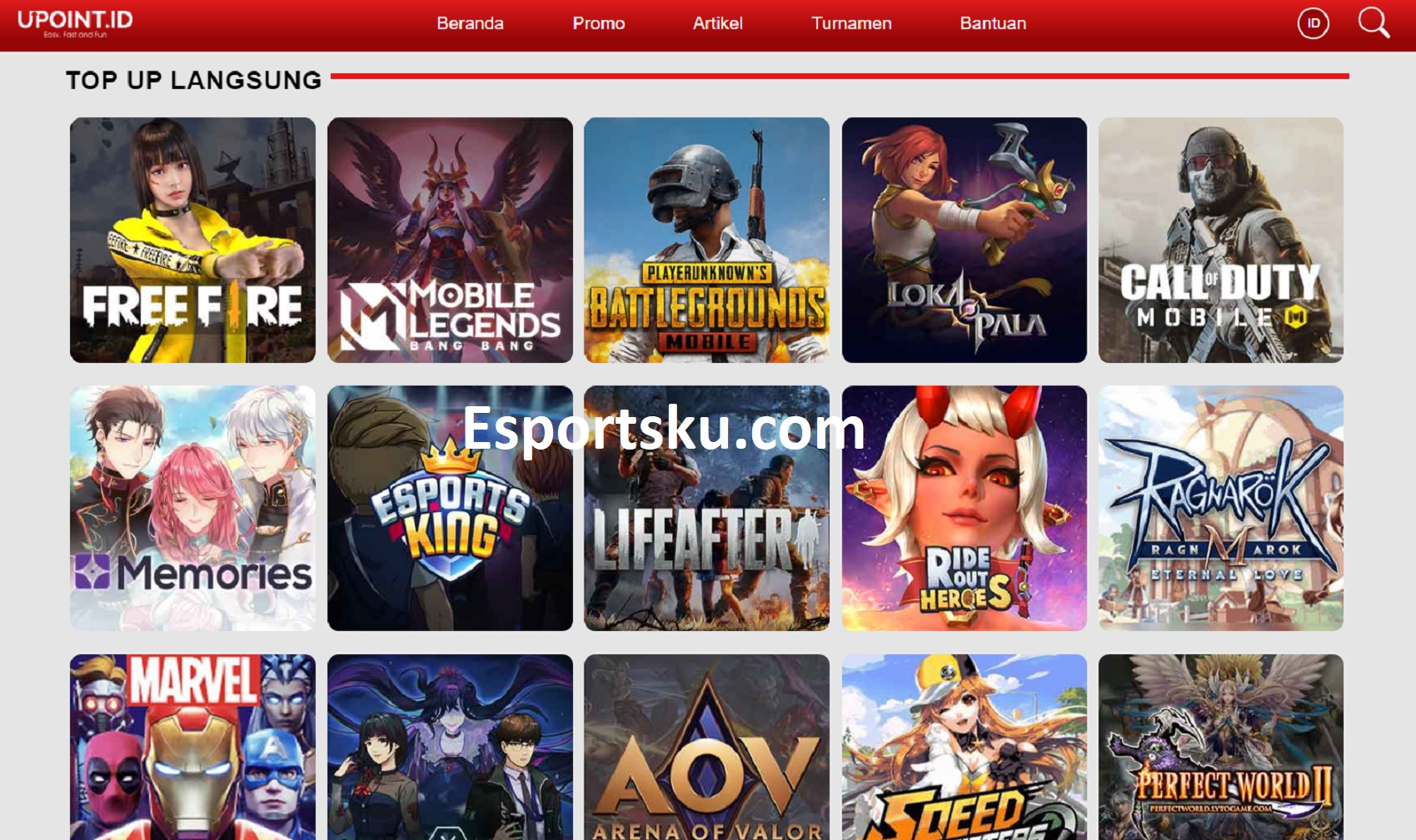 Top Up will always be done by Free Fire players, so that they can buy lots of cheap items in the game shop. Especially if you later Top Up directly from UPoint ID which turns out to be safe and cheap.
There are many advantages that we can get if we top up here, then it will make you able to save money later.
The Price That Your Wallet Loves
Here Top Up doesn't need to be expensive, just cheap, even we can directly top up with a variety of very affordable prices for those of you who are confused about where to top up.
Full Payment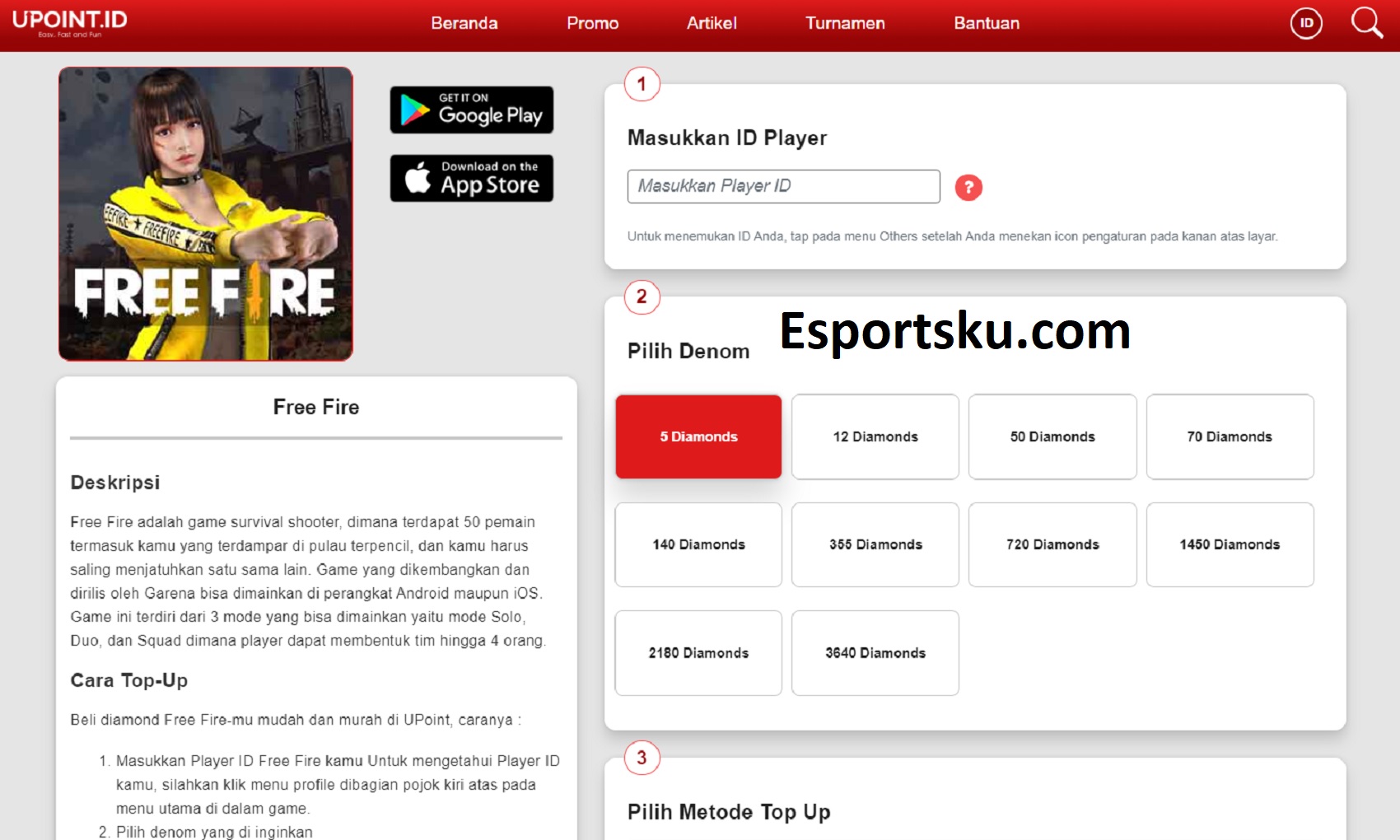 Even here you can also pay quite completely, the method so that we can pay is indeed a lot. But you will choose only one, yes, to do the Top Up.
To do the Top Up is also very easy, you can do it in the way below.
First, visit the official UPoint ID website by clicking here https://upoint.id/
After that, you can directly select the Free Fire game section at the front of this Top Up section. If you're confused, just click this link https://upoint.id/top-up/free_fire.
Here, if you want to top up, you must first know the Player ID in your Free Fire game account and then enter it at the top.
After that Top Up Diamonds here can vary in total, you can choose for yourself how many Diamonds you want to Top Up with.
When it is done then select the method for payment through the name Credit, E Wallet, Bank Transfer and Indihome Gamers.
After that, you can directly enter your cellphone number and email, so that it can be a proof of payment and a connection from the Diamond Top Up payment process.
Follow the steps given by UPoint Id, then you're done.
That way, you can immediately have the best chance, have lots of Legal Diamonds and the Diamonds won't be red at all. Because from here, everything is safe and Official!
After knowing how to top up easily and cheaply on UPoint Id Free Fire (FF), then you can just try Top Up right now. But if you don't have the money, it's better to just collect it from now on, okay?
What's more, we know that this Mikasa and Levi Free Fire Bundle does require a lot of Diamonds to be purchased in full. So if you want to have these 2 Collaboration Bundles, you can just top up right now.
---
Just keep up with the new updates from this Free Fire game, just follow the news directly on Instagram right now. That way, surely there will be no other new update info in this Free Fire game to miss.