Originally posted on February 21, 2021 @ 9:51 AM
When facing enemies behind walls, you need special strategies and tricks to defeat them. This time we will give tips on how to shoot enemies behind walls in the PUBG Mobile game in the following article.
PUBG Mobile is a shooter game with the battle royale genre. The world of battle royale games available here has a large area size. Not only extensive, each map also comes with its own characteristics.
With a long match duration, each player can explore various areas on a particular map. The complexity and details of the world make the world of battle royale present in the PUBG Mobile game realistic.
Read also: M1014 PUBG Mobile to Late Game Classic Mode, Here's How!
Don't Climb the Wall to Jump
As a battle royale game, PUBG Mobile provides a wide world. The complexity that is present in the map makes every player have to be prepared to meet and fight with other players anywhere.
One of the most common battlegrounds in the game is when you find the enemy behind a wall. You need a strategy to be able to defeat your enemy in such conditions.
When you want to pass through a wall, many players choose to jump in this way vaulting jumps, namely by climbing the wall as illustrated below.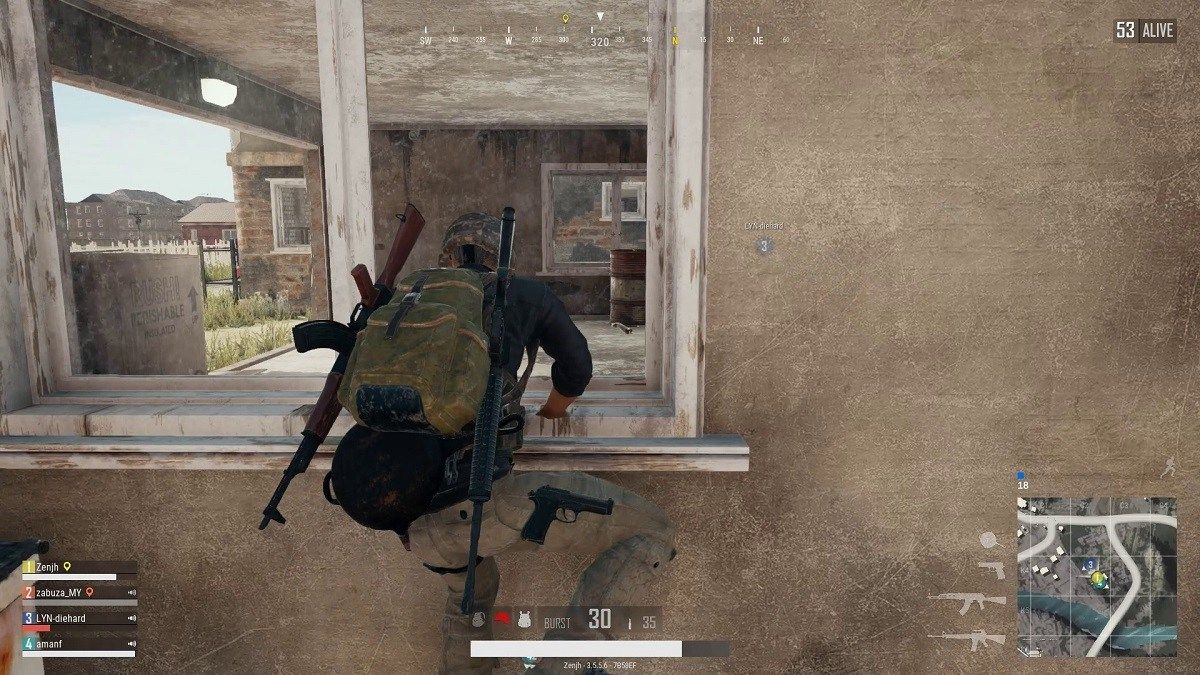 If you jump over the wall in that way, then you will be surprised if there is an enemy waiting for you behind the wall. You will be an easy target.
Your enemy who is waiting behind the wall just needs to point the crosshair of his weapon up and shoot at you. In such a position you can't strike back and instantly you die.
Therefore, how to jump over the wall by climbing like that is the wrong way. Especially if it turns out that there is an enemy behind the wall. In addition, this method also takes a long time.
How to Shoot Enemies Behind Walls in PUBG Mobile
Seeing the many losses that you can get when jumping over walls by climbing above, then you need another way to be able to jump and shoot enemies behind the walls.
The best way is to jump as usual towards the wall. This jump method saves you more time to jump. In addition you can see what is behind the wall.
So when you jump and find there is an enemy behind the wall, you can immediately shoot him when he jumps. Therefore you need to master the jump shot trick.
The jump shot trick is when you can jump while shooting. To be able to run this trick smoothly, you need serious practice.
That's because you have to be able to direct your weapon's crosshair to the right target. At the same time you must be able to shoot at the right time because of the short time when jumping.
Read also: 5 Facts about VSS Weapons in PUBG Mobile, Versatile Sniper!
Those are tips on how to shoot enemies behind walls that you usually find in games. Follow the latest information and news about the world of esports only at Kabargokil!