This is how to share and receive the Free Fire Sacrifice Stamp (FF), easy and fast for those of you who want to get lots of prizes.
This most recent event will indeed provide many prizes, because it has a relationship with holiday events that must be tried.
That's why all of you must be able to have this Sacrificial Stamp, so that later we can use all of it quite easily.
Especially right now, there are still many new events that you shouldn't miss, because of the newest prizes.
Because this appears at the Free Fire Eid al-Adha event, so players can't miss all that and can take advantage of this exciting event.
Especially for those of you who want to know, if the current Web Event does require a useful Stamp.
So let's find out How to Share and Receive Free Fire Sacrifice Stamps (FF), this will give you a Stamp which is of course quite useful for the event.
Free Fire Sacrifice Stamp (FF)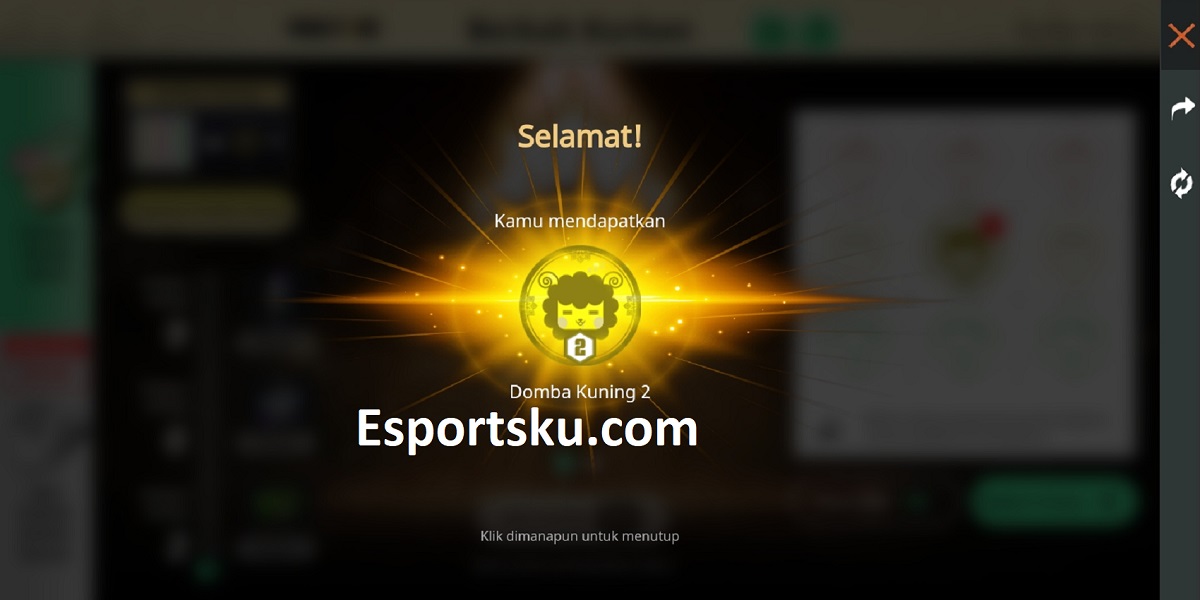 To present a new event like that, it can be said that it is quite good and very useful to use.
Because indeed when you try this latest event, you will receive many attractive prizes that are very easy to collect, of course.
Moreover, players must know how to get Harmoious Star Free Fire, so that later it can be used for use in the Web Event.
Stamps will be an important ingredient in the latest event right now, so you have to collect them with the easy Spin Stamp Way.
Now here the Stamp that you get, can indeed appear and become twins when later spinned using the Token.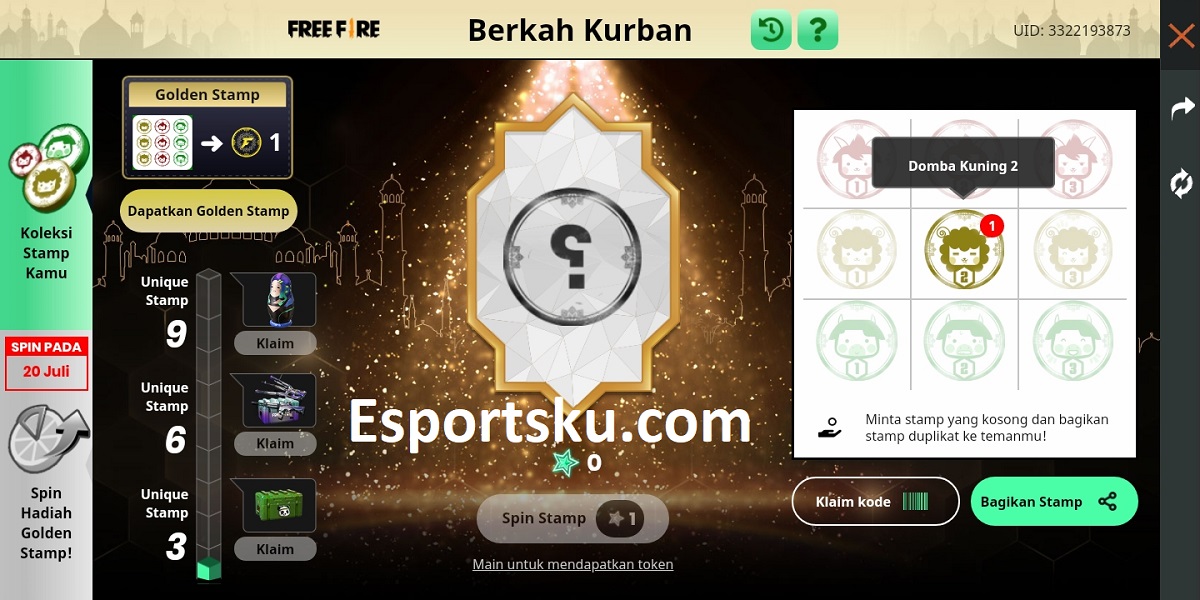 At the Web Event, we can also share Stamps with friends, if they really need them or barter can also be done here.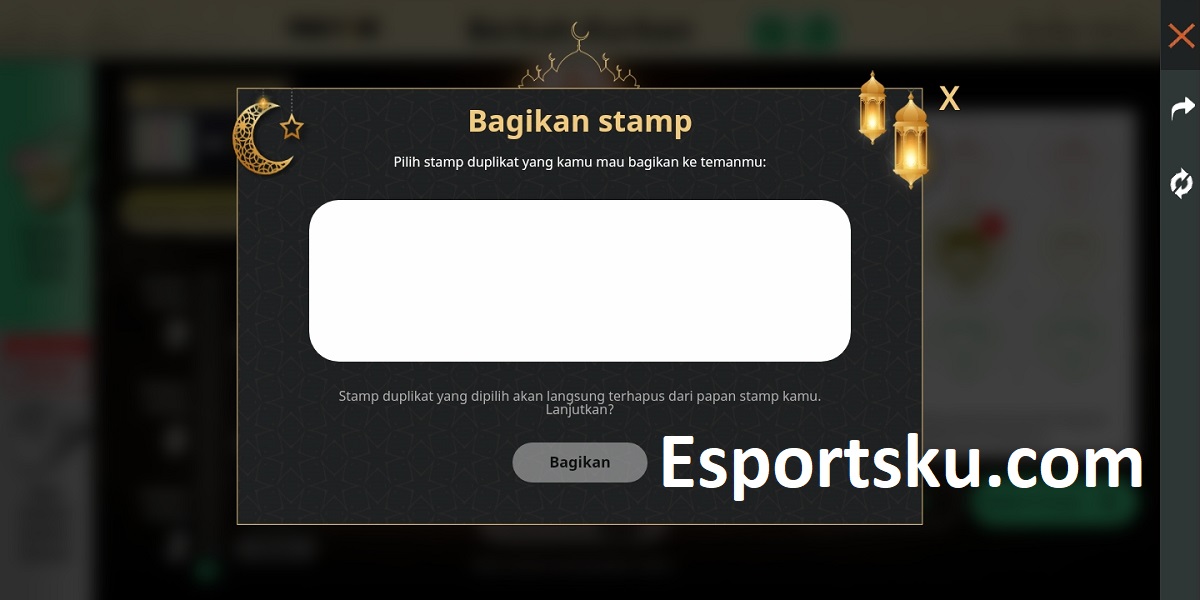 That way, you also have to know how to share and receive the Free Fire (FF) Sacrificial Stamp now, to overcome things like that.
How to Share and Receive Free Fire Sacrifice Stamp (FF)
The first thing you have to do is enter the Free Fire Game, then go to the Event Tab right now.
After you enter, then select the section that shows the Web Event and be immediately brought into this event.
If you see on the Right there is a Double or Duplicate Stamp, this can be directly given to a friend later.
For that, you can directly select the section called Share Stamp, then here you have to first select the Stamp you want to give.
When you have chosen, a code will appear that can be shared with friends who really need the Stamp.
Then your friends can directly enter the code, in the Claim Code which is next to the Stamp section.
Enter the code and immediately confirm, then later the stamp will go directly to your account.
Whether friends want to barter or ask, the way is still the same to do, right.
With the presence of an event like this, it means that you have to be able to work with friends who want to get cool prizes like that too.
Well, this is the latest event from the Free Fire Web Event that provides lots of prizes and interesting features to try.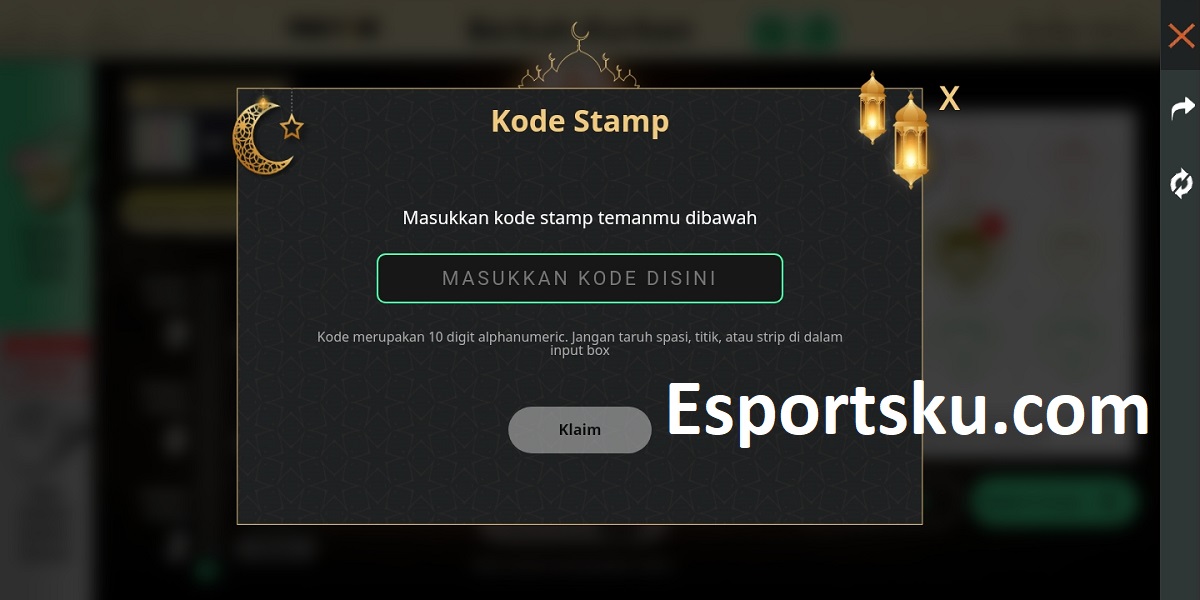 Come on, barter your tokens for the ones that don't have a Stamp yet, so make sure the mission can be completed right away.
After knowing How to Share and Receive the Free Fire Sacrifice Stamp (FF), then those of you who are ready to have the gift should try this.
Take advantage of this feature so you can barter with friends or other people, if you really need the Stamp for later use.
Especially with How to Play the Free Fire Sacrifice Web Event, of course this is indeed quite easy for you to complete if you understand what is presented now.