Hi Buddy Booyah!
Free Fire is battle royale game which is popular in various parts of the world. In Free Fire, Buddy Booyah can play various modes with Buddy Booyah's friends by forming a Duo or Squad.
Now for Buddy Booyah who wants to share gifts with Buddy Booyah's friends on in-game Free Fire, maybe a special form of thank you, Buddy Booyah can follow how to send gifts on in-game The following Free Fire is from Berita Booyah!
Also Read: Have a Little Dino FF Backpack in Free Fire's Latest Top Up Bonus!
Also Read: Desperate to Use Config Full Supply on Free Fire (FF)? This is the Danger!
How to Send Gifts to Friends in In-game Free Fire!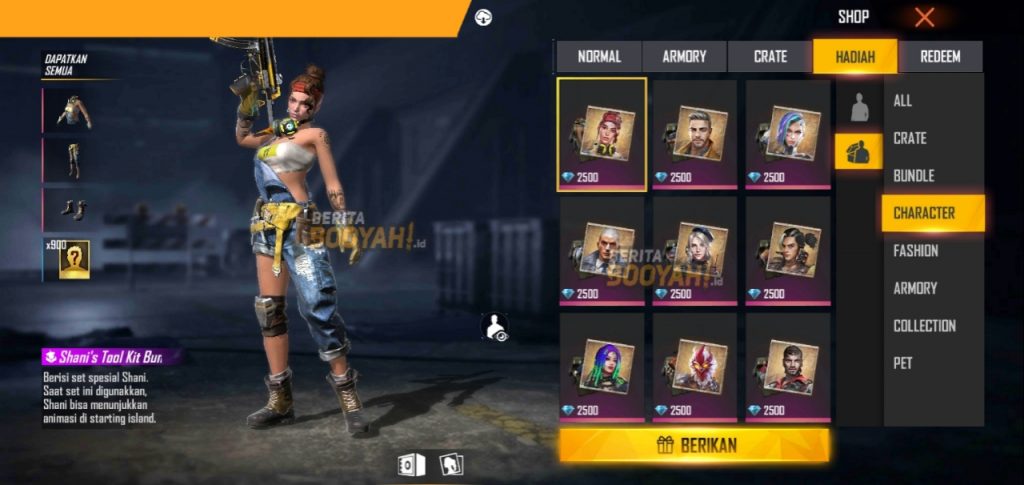 The first step, Buddy Booyah, is of course login to Buddy Booyah's Free Fire account first.
After that, Buddy Booyah can enter the Shop, and click the Gift shop. On the Prize page, Buddy Booyah can choose skin, bundle, or a character that Buddy Booyah wants to share with friends on in-game.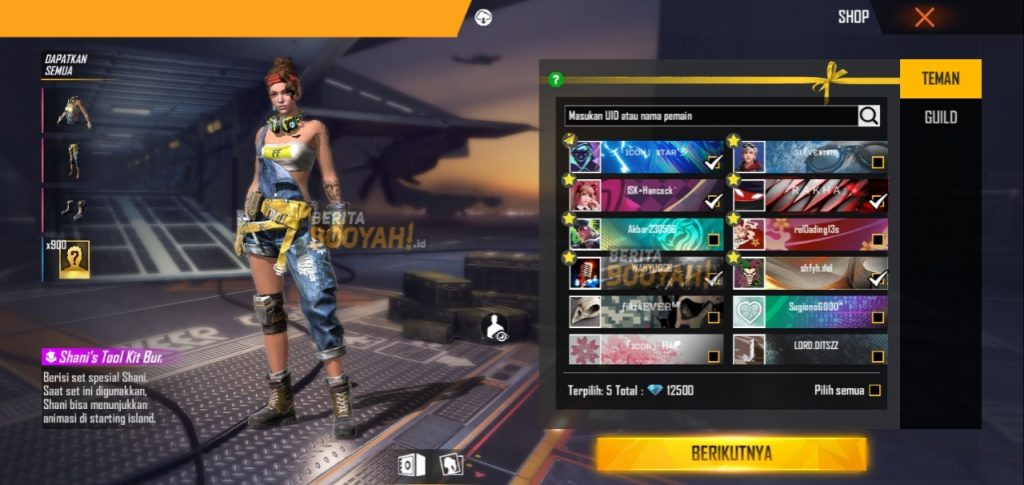 Then Buddy Booyah can directly click Give, and search for nickname who want Buddy Booyah to give a gift. You can also search nickname friends via ID search available at the top of the row nickname friend.
Keep in mind, a maximum of 5 friends or players can Buddy Booyah send gifts at once gift.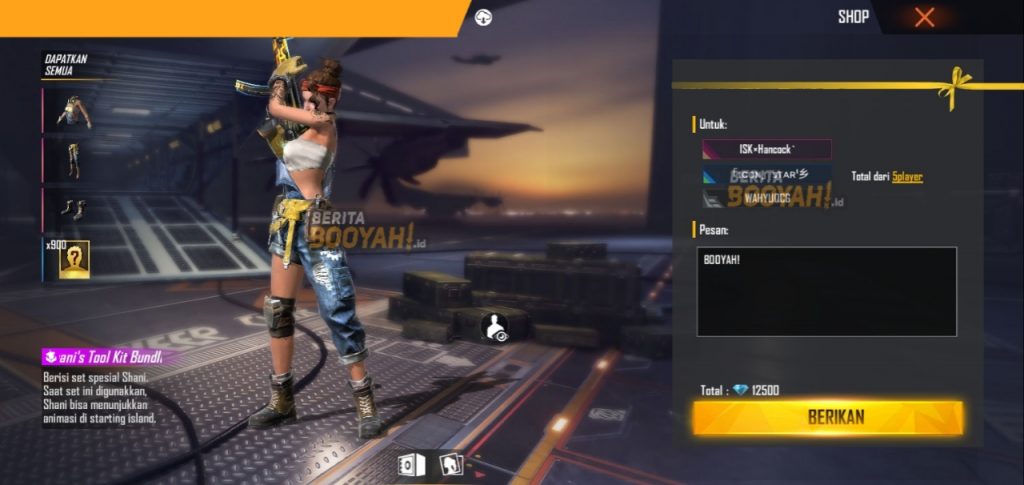 If you have selected the account to which you want to send gifts via nickname, Buddy Booyah can click Give, and can write the message that Buddy Booyah wants to convey.
And finally, Buddy Booyah can directly click Give. Automatically the prize will reach your friend Booyah's account and can be claimed via email in-game. Easy isn't it?
That's how to send Buddy Booyah gifts to Buddy Booyah's friends on Free Fire! Are Buddy Booyah interested in giving gifts to teammates? in-game?
---
Don't want to miss a series of other interesting information about Free Fire? Don't forget to follow Tiktok, Instagram, Facebook, and YouTube from Booyah News!