Hi Buddy Booyah!
In conjunction with the fourth anniversary of Free Fire, Free Fire MAX has officially opened pre-registration for Free Fire players in Indonesia! Of course, this is a very special gift, because Free Fire MAX has been waiting for its presence in Indonesia for a long time.
Free Fire MAX itself is a new application that is still connected to the original Free Fire, and has a more refreshing playing experience. Buddy Booyah can feel various special animation effects when playing on Free Fire MAX.
Also Read: Free Fire Max Opens Pre-registration on August 29, Here's What You Should Know!
Also Read: 3 Advantages of Shooting Enemies from High Ground in Free Fire (FF)!
For Buddy Booyah who are still confused about how to pre-register Free Fire MAX on the Google Play Store in particular, Buddy Booyah can check out the following!
How to Pre-register Free Fire Max on the Google Play Store!
1. Open Google Play Store and Type "Free Fire Max" in the Search Field. Then click the Garena Free Fire MAX application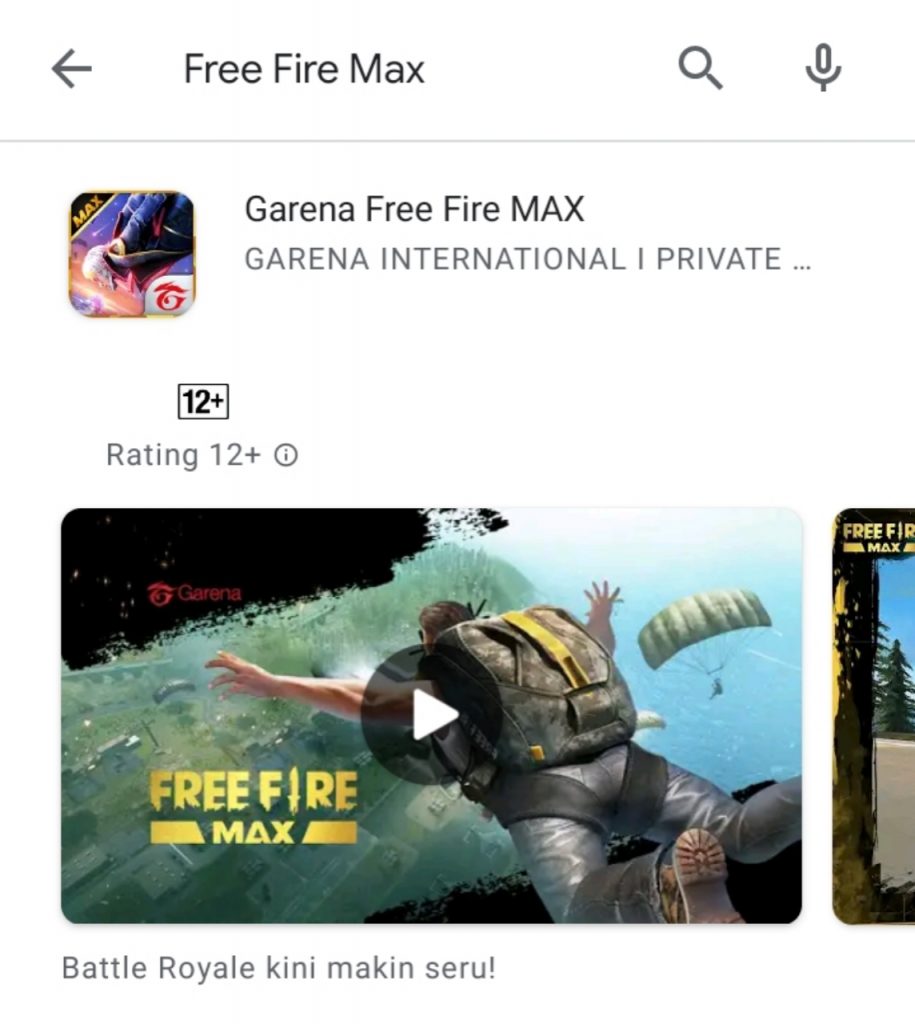 2. Click "Pre-registration"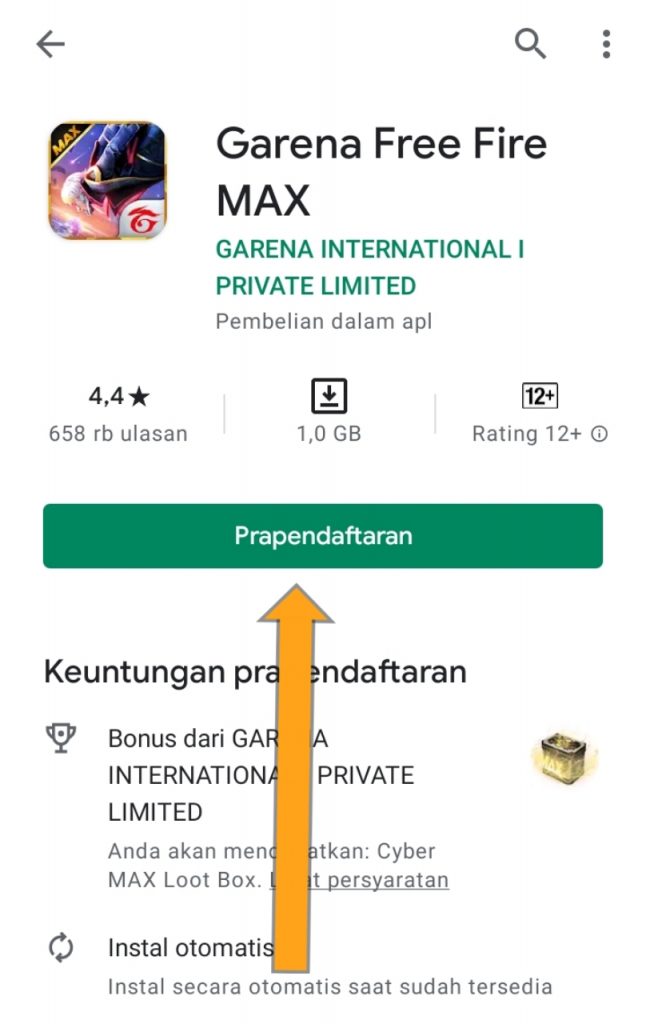 3. Select "Install when available"If Buddy Booyah wants to download automatically when Free Fire MAX is released, or select "Okay"If Buddy Booyah Don't Want To Immediately Download Free Fire MAX When Released Later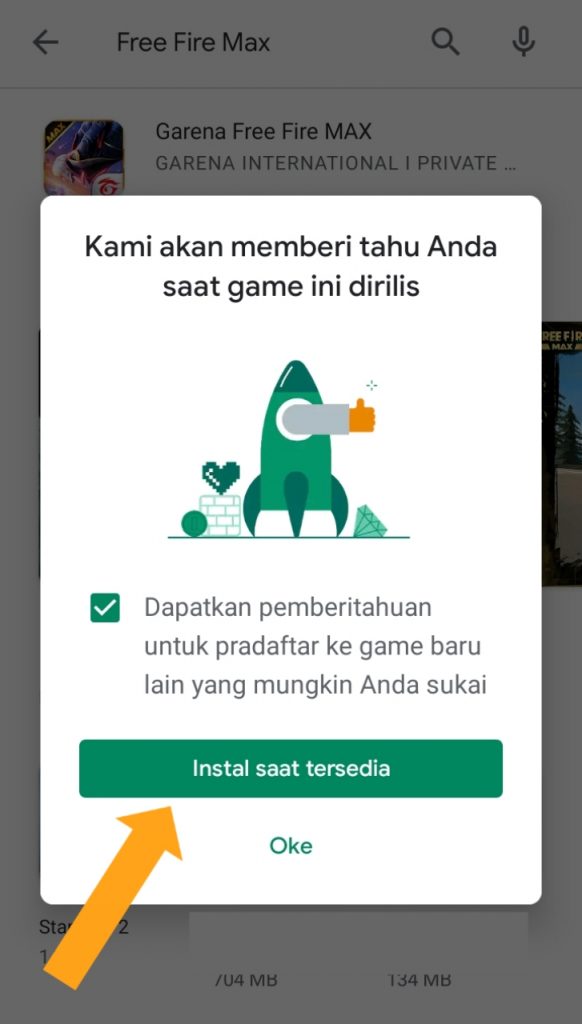 4. If it is, it will later say "Cancel registration" or like the image below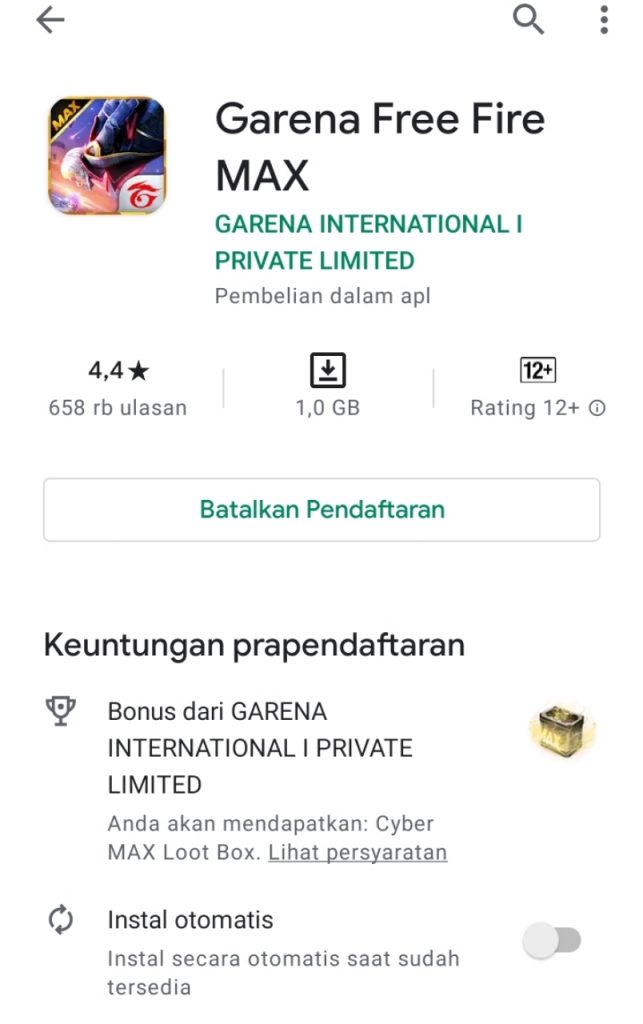 Buddy Booyah will get a special prize in the form of a Cyber ​​MAX Loot Box, you know if you follow the Free Fire MAX pre-registration stage!
But keep in mind, currently Free Fire MAX is still in the pre-registration stage. Buddy Booyah still can't play Free Fire MAX until the pre-registration stage is complete.
What are you waiting for, don't miss the Free Fire MAX pre-registration now and look forward to a more refreshing gaming experience!
---
Don't want to miss a series of other interesting information about Free Fire? Don't forget to follow Tiktok, Instagram, Facebook, and YouTube from Booyah News!