So there is another way to play the Free Fire Sacrifice Blessing Web (FF), which has been presented as one of the newest events of the game as well.
Of course, with the emergence of events like this, it will make all of you more excited later.
Because what is presented in the latest events today, there are indeed lots of cool prizes that you all have to get.
Not only from that section, you will also get more cool missions to be completed later.
Especially from the presence of the 2021 Free Fire Eid al-Adha Event Schedule, of course this provides lots of attractive prizes to be obtained.
Even in the presence of a new Event like this, you will also complete which is the latest Web Event to play.
So that's how to play the Free Fire Sacrifice Blessing Web (FF), you should be able to find out right away and play the event now.
Check out the article below, for that.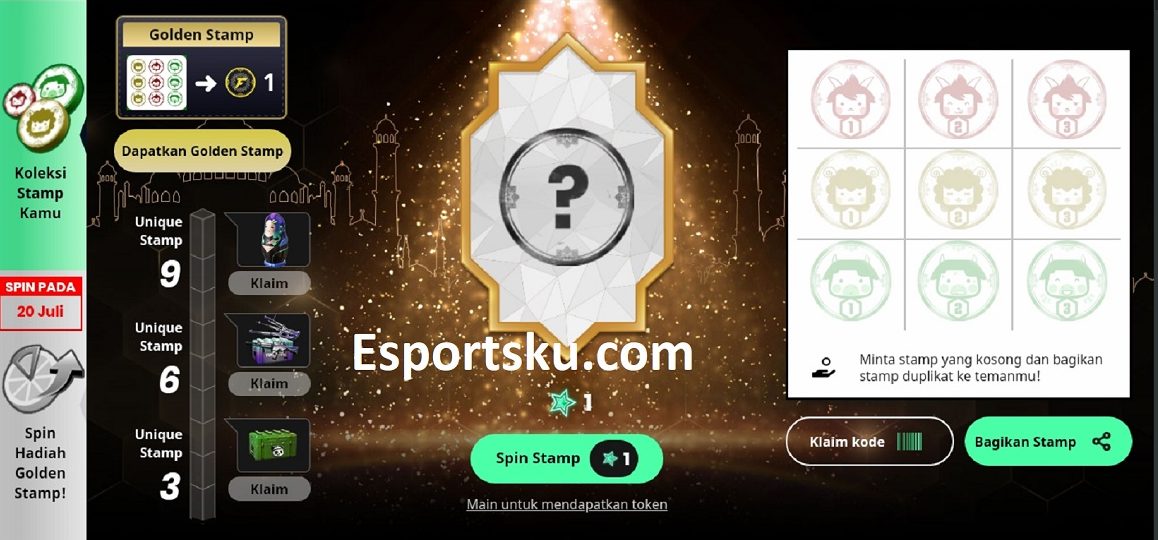 In this new event, every player will be required to enter and be able to directly play one of the newest Sacrificial Blessing Web Events.
Of course, with those of you who follow this later, you will get lots of interesting prizes here for free too.
To take part in this latest event as well, it is indeed very easy and we must work it out together quickly.
So that there are some prizes that can be obtained first, when you have played and completed web missions, sacrifices are reduced like this too.
You must know in full how to play the new Sacrificial Web, so that later you can immediately get the main prize inside.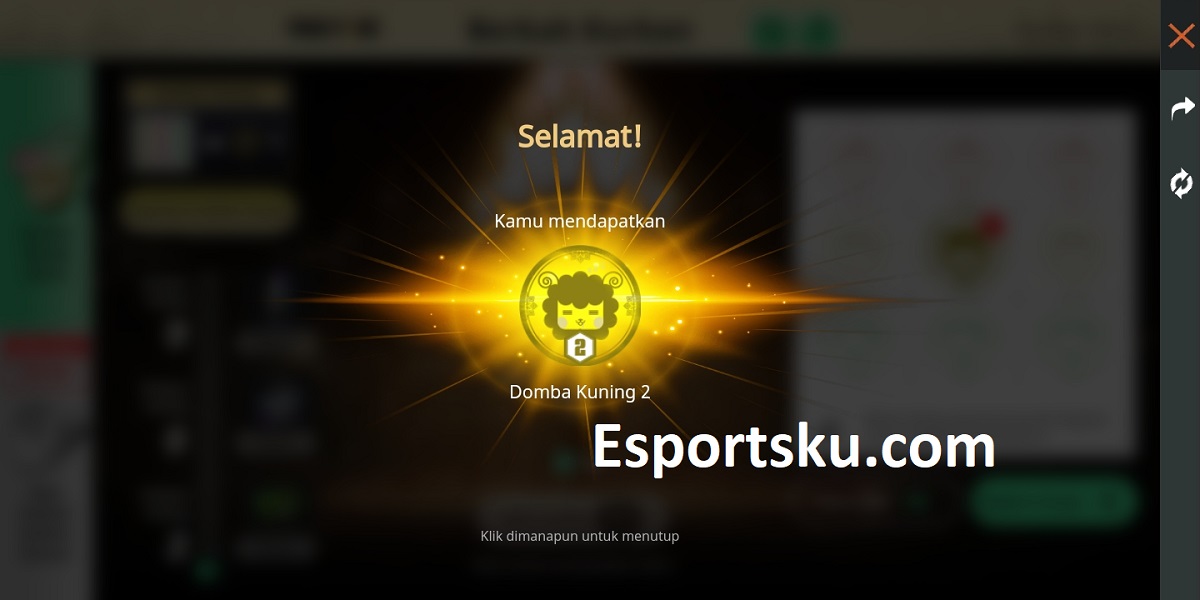 That way, let's just get to know how here, to play and complete the Web Event quite quickly.
How to Play Free Fire Sacrifice Blessing Web (FF)
Enter the Free Fire game first, then select the section with the Calendar form on the right.
After that, select the one that says News, then search until there is something called Free Fire Blessing Kurban Web to play.
Then all you have to do is enter the event, and see what it looks like in the picture.
Here there are several options that you can have, but you must first understand each part now.
For the first time at the Milestone Event where you must be able to collect Stamps, in order to get the Skin Greande Moco Matryoshka prize.
In order to get a Stamp like that, you have to do something called Spin by using the Harmoious Star Free Fire Token.
By doing Spin later, you will get a Stamp which will fill in the Empty Right.
Then there are other options in the Lower Left Corner for Free Spins, yes, but there are conditions before doing that.
Collect up to 9 Stamps to get prizes and Gold Tokens for us to use Spin in the lower left corner.
If you are diligent in playing this game, it will finish quickly and don't forget to barter with people and friends.
This latest web event is very good, for those of you who want to have a Matryoshka Free Fire Grenade Skin to get the prize later.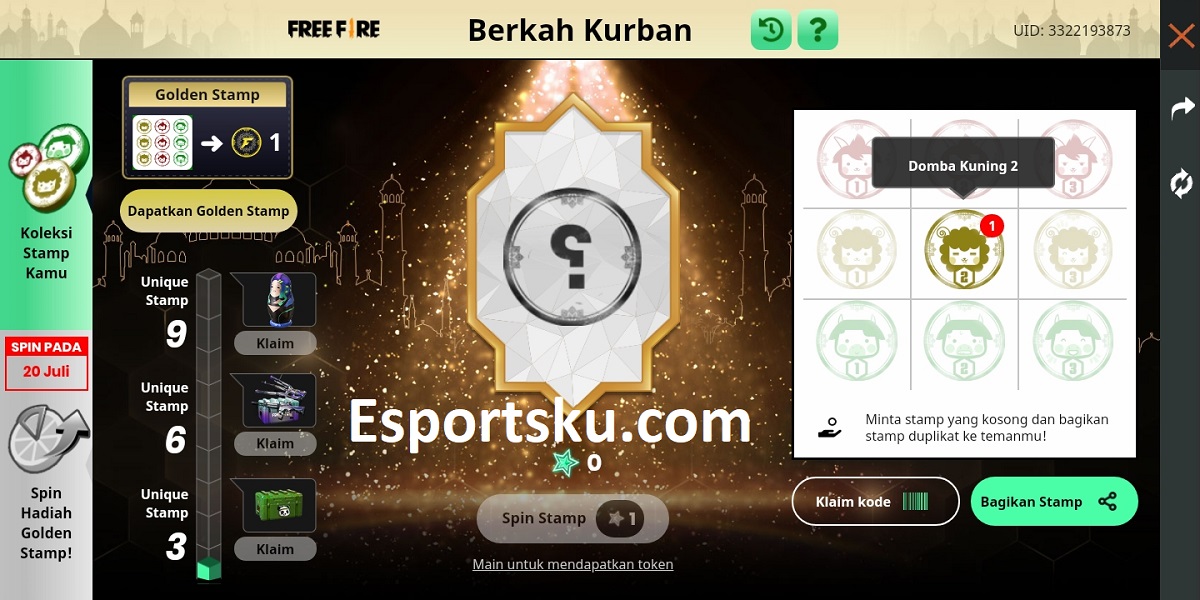 Not only that, you have to know how to get Harmonious Tokens on Free Fire for later use by Spin on the Web event as well.
That way, make sure you are always enthusiastic, to play the Events in this game.
After knowing how to play the Free Fire Sacrifice Blessing Web (FF), this will be quite an interesting thing for you to use later.
Of course, by participating in Web events like that, make sure you all won't miss a cool event like this right now.
Especially with How to Get Matryoshka Free Fire Loot Boxes, these exist and are still part of the new event.