This is how to play the Free Fire (FF) Boxing Machine Event, with that you might become more interesting now.
Because everything that is presented in the Free Fire game is indeed interesting and you definitely don't want to miss it all.
Especially with the presence of the latest events like this, it will help all of you to get even easier in getting prizes.
Of course there are still several other event missions that you should be able to try, because from here the prizes are indeed many.
If you want to know too, the presence of the Free Fighter Event at Free Fire will give you lots of attractive prizes.
Even what we can know now, it turns out that the new event became the main foundation.
So for How to Play the Free Fire (FF) Boxing Machine Event, it will make it easier for you to get lots of prizes too.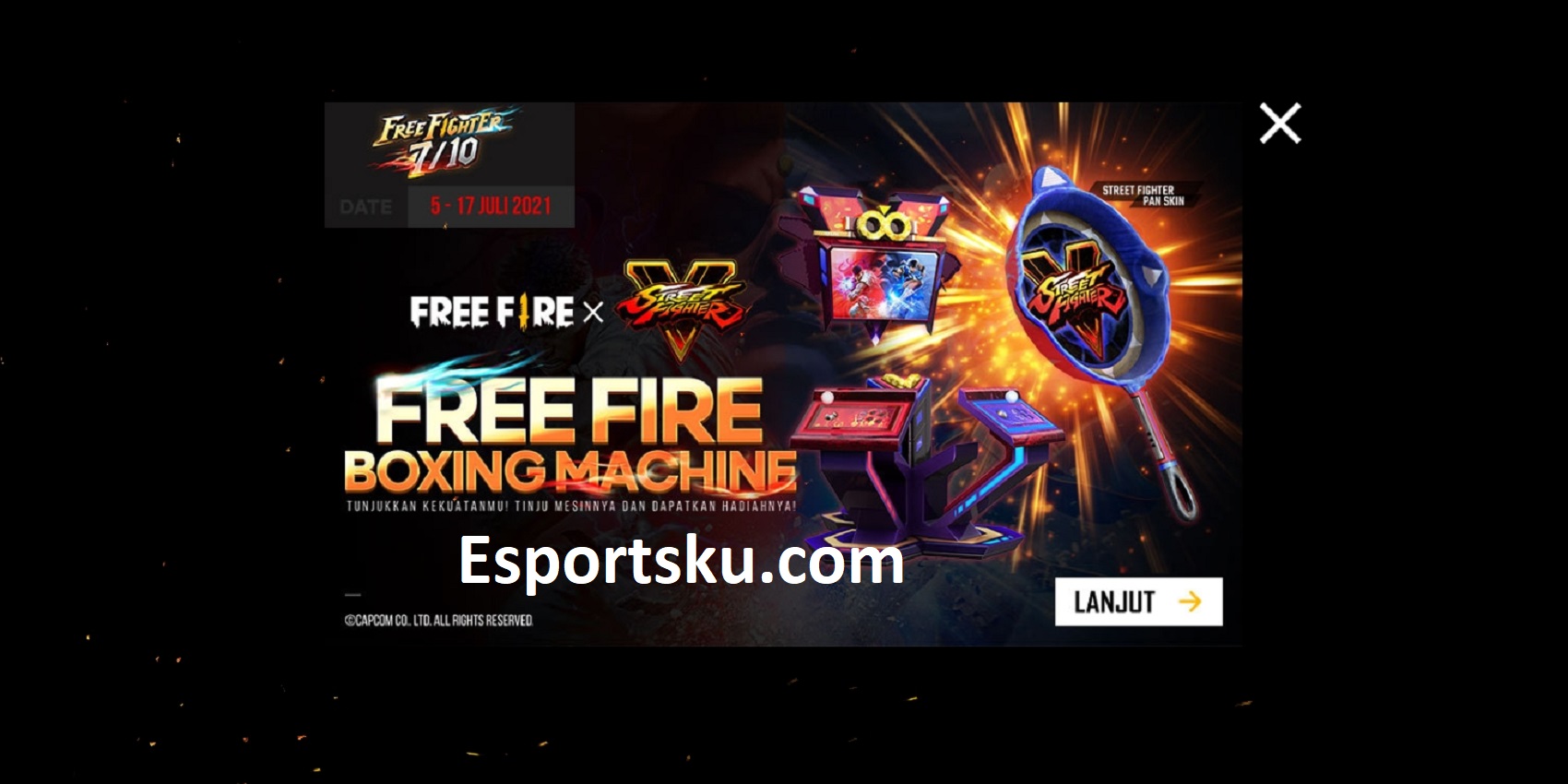 The new events that are presented in this game now, there are quite a lot and of course you don't want to miss all of them.
In the collaboration Event mission now, you have to play in the Boxing Machine which is of course profitable to try too.
Because from the event, you will also get many attractive prizes and will definitely be used as best as possible by the players.
Of course, by taking advantage of opportunities like this, everyone will get a balanced and equal prize in participating in the event.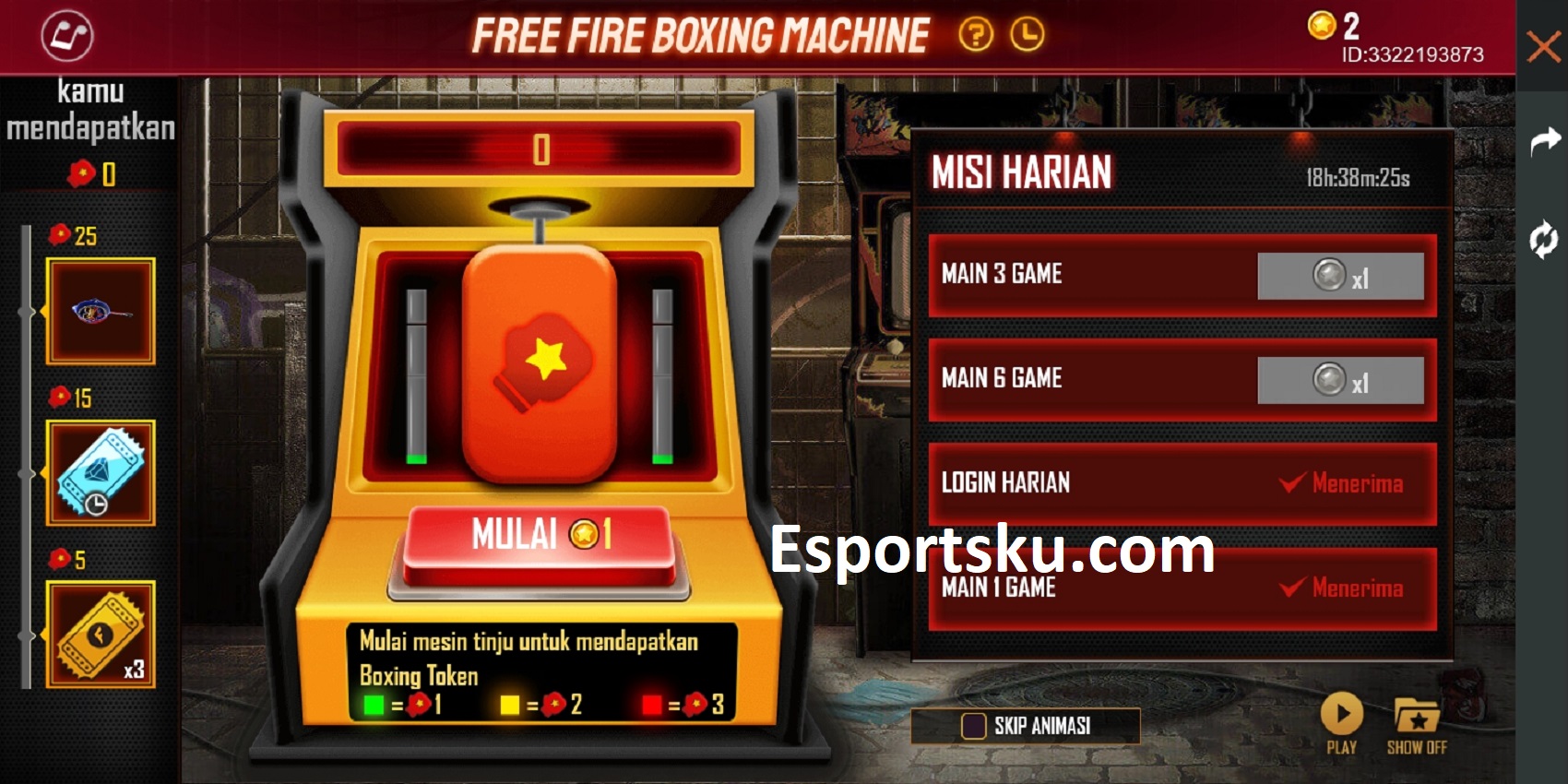 In this new event too, you really have to pay attention to an important thing before getting the prize benefits.
Because everything that is presented in the Free Fire game this time, the new Boxing Machine event is really cool and very easy to play right now.
How to Play Event Boxing Machine Free Fire (FF)
Just follow the How to Play Free Fire (FF) Boxing Machine Event now, so you can understand better and have no trouble.
Enter the Free Fire game first, to be able to continue the process of playing in the event.
After that, you enter the Free Fire game event section, select the one that says News at the top.
Here you can find something called Free Fire Boxing, because from there we will enter this special event.
Visit the event and you will enter the Free Fire Boxing Machine Event section.
Here you will get a Mission to get Tokens, and there is a Milestone that you must fill.
You have to fill the Milestone, with the total Punch reward that can be given to the boxing machine.
To play once, you have to use only 1 token.
There are 3 levels of color stroke results from Green 1 point, Yellow 2 points and red 3 points Milestone.
After you test the punch, this Milestone Point will go directly to the left.
This event will take place from 5-17 July 2021 to come.
The main prizes that can be obtained from this event are the Pan Street Fighter Skin, Diamond Royale Ticket and Gold Royale Ticket.
By getting the Milestone Point, then you will definitely feel benefited and will not want to miss this cool event.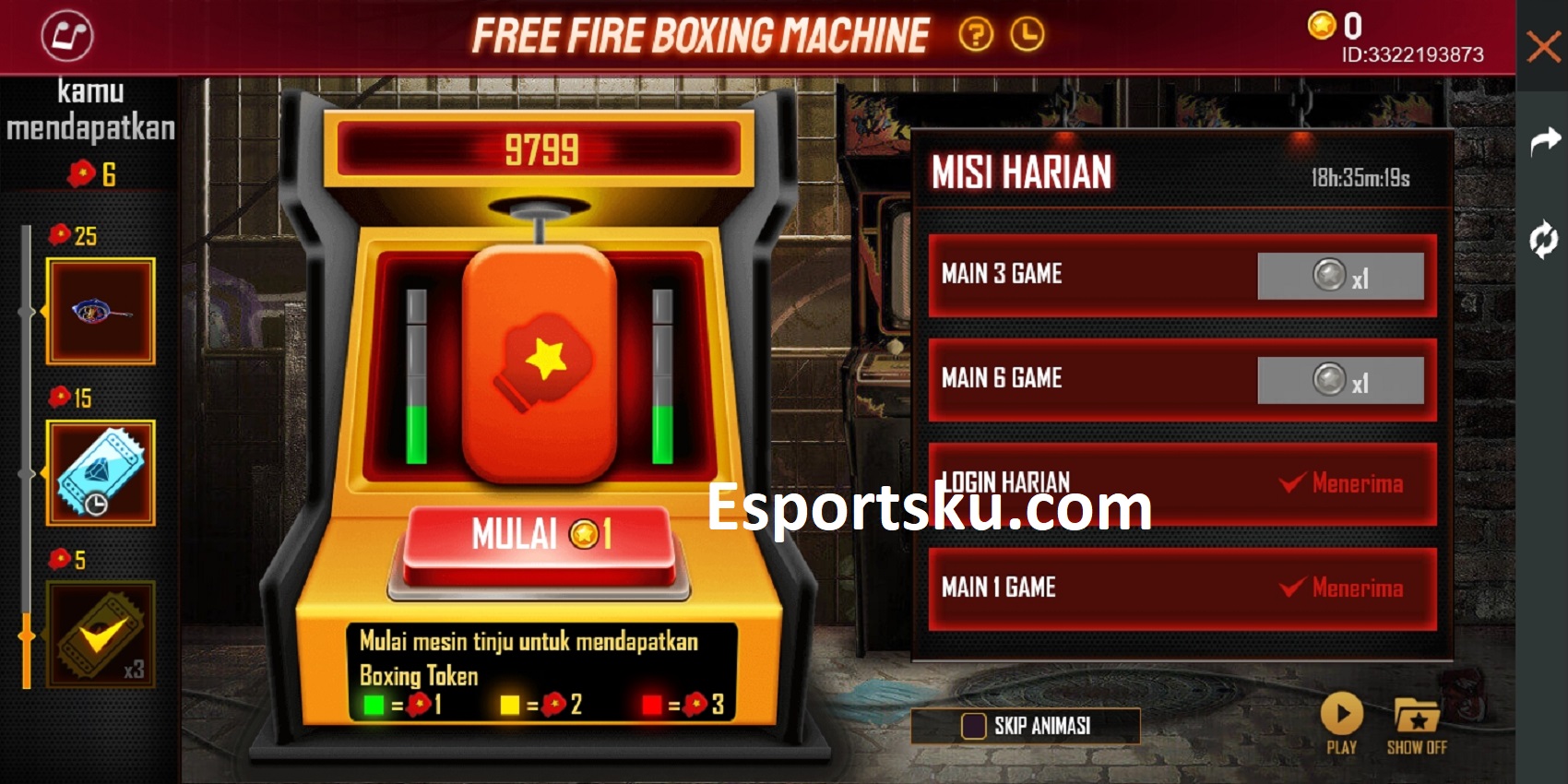 Having prizes in the Boxing Machine now, will make you get lots of interesting prizes and all benefit too.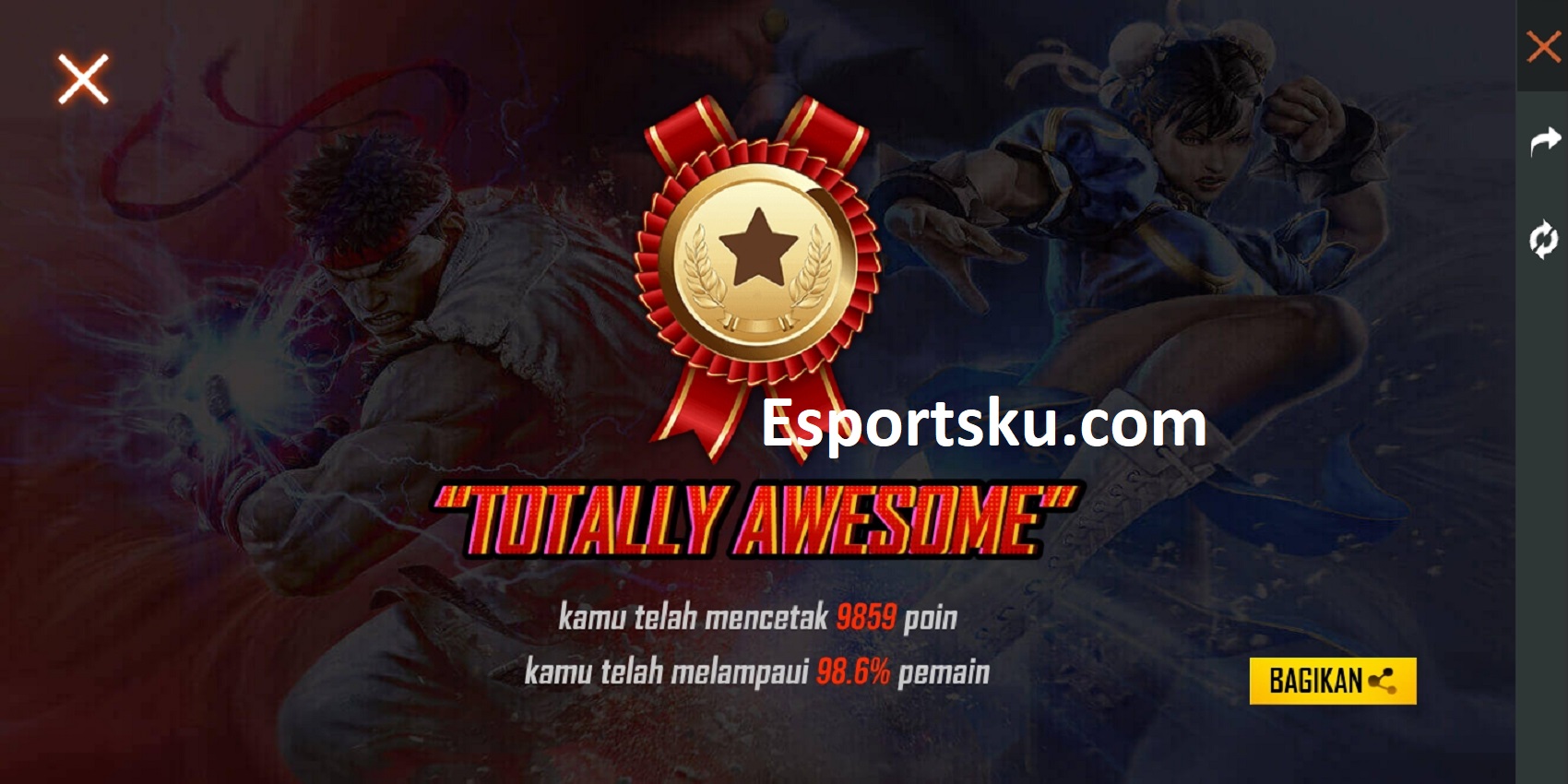 Of course, this way you definitely won't want it again, ignore all that and surely the prizes are all useful.
After How to Play the Free Fire (FF) Boxing Machine Event, with an event like this, you definitely won't want to miss it all later.
That way you have to know, that this new event is really good and you can't miss it at all.
Because now the Free Fire x Street Fighter Collaboration is still ongoing, of course it can give you lots of cool prizes.