It turns out that this is how to make flight mode in Free Fire (FF), later there will be some other new playing experiences that you can feel.
Because in conditions that make flying mode like that, there will be settings and important things to be able to give the best in that mode.
Moreover, there are still many new things that can be done, you can also play at that time and some parts to try later.
We can accept all of this and try it ourselves, including making a Mode that is quite different from other players in the Free Fire game.
All things like that, we can do with Custom Room Tickets on Free Fire so that you can feel the excitement of the Mode easily.
In fact, you also have to set first, so that it becomes even more exciting.
Especially in the section on How to Create Flying Mode in Free Fire (FF), this is something you can also know.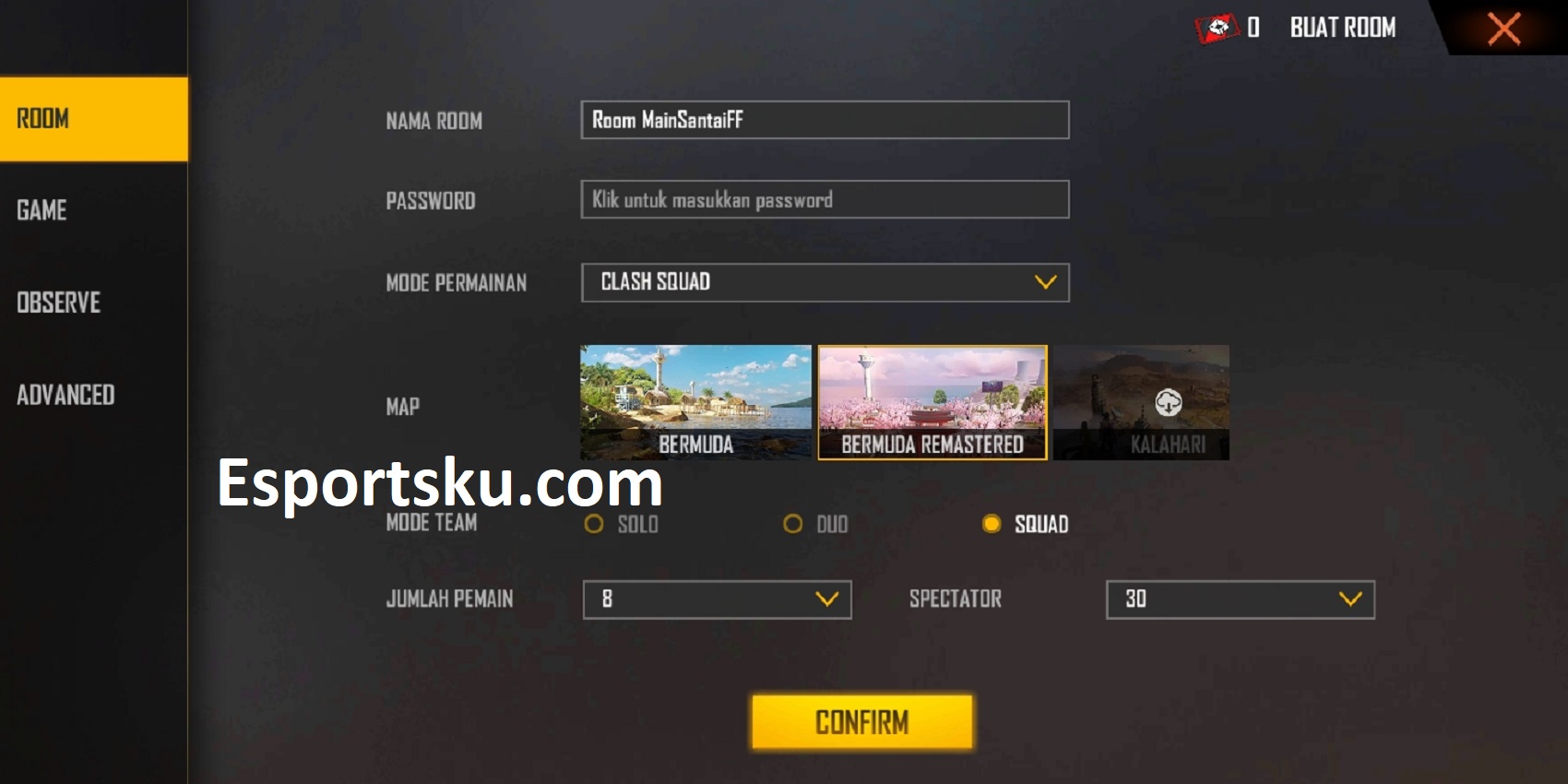 The mode presented in this game is indeed quite interesting, even from all of that you can also feel a lot of prizes here.
By taking advantage of playing in several modes this time, indeed it is one option that you can try.
Especially if you try the Flying Mode yourself in the Free Fire game, you must have never heard of how to make it, right?
This will be the most exciting mode, for you to play because it's not fully flying to do that.
But with us jumping constantly, so it feels like flying when playing in this mode later.
The flying mode is indeed quite easy to make, unlike the Free Fire Brawl Mode, which only uses your bare hands to win.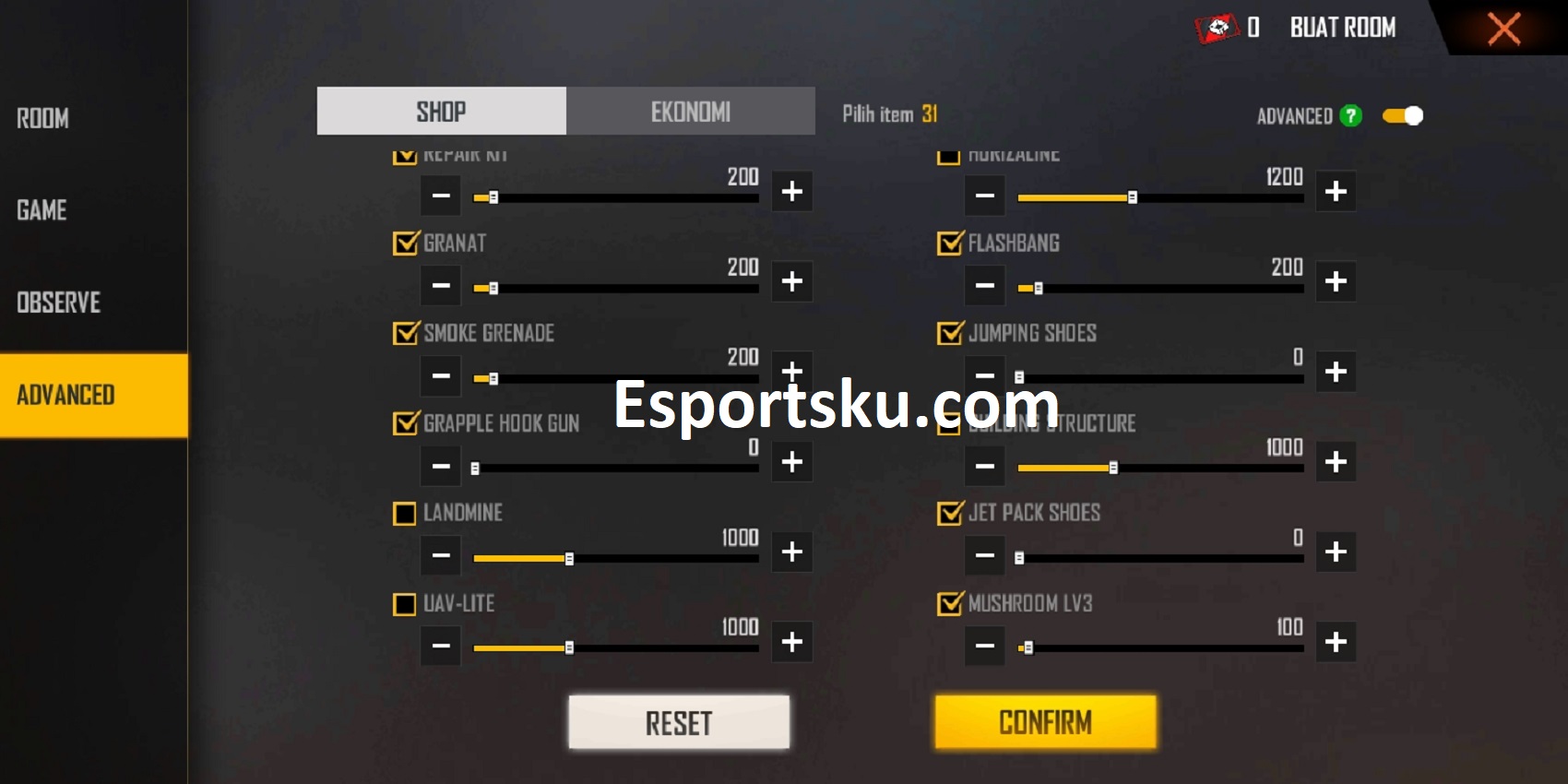 That way, you can basically do some other fun things, while playing and making Flying Mode like this in the game.
Invite everyone to join, and feel the madness of Mode like this. So follow How to Make Flying Mode in Free Fire (FF) below!
First, enter the Custom Room menu option that is presented in the Free Fire game, so that later you can use this mode as well.
After you later use the Mode, then there are many interesting things that you can get from here.
First select Clash Squad Mode, after that Game and Observe settings can be changed or not.
When you enter the bottom, namely Advanced, here you can choose several selected items that can be purchased later.
You have to check the items named Jet Pack Shoes, Jumping Shoes and Grapling Hook because these three items can make you fly.
Don't forget to change all the prices to 0, so that we can use them immediately without having to use Gold.
You need a Red Custom Room Ticket, if you want to play this mode now.
By following this method, you will feel yourself jumping or flying in that mode later.
Of course, by presenting things like this, you will not feel bored playing the same mode.
Try an artificial mode like this by making it, it's definitely quite easy and you can do it without having to experience difficulties later.
Try all of that, so make sure something like this will indeed make players jump high and fly.
After knowing How to Make Flying Mode in Free Fire (FF), this is one thing that is quite interesting to try later.
Especially to follow this mode, it means that you must first have what is called the special Ticket.
So, instead of being confused, just try How to Get a Free Fire Red Room Custom Ticket, so that this mode can be made with you.