Tired of playing just like that? just try How to Make a Brawl Mode in Free Fire (FF), because it's really easy to try later.
Because by presenting this mode, you will really not use weapons and only rely on close combat skills.
There are many modes that are present in this Free Fire game, yes and of course all of them are indeed useful to try.
Especially with the presence of the latest mode at this time, more and more and you can try it.
Then you can also find out that right now, there is indeed a Pet Rumble Free Fire Mode which was just released yesterday.
Determine the answer in the Mode, then look for enemies hiding among us while playing.
But there is nothing more exciting than How to Make a Brawl Mode in Free Fire (FF), surely you will find it exciting in this mode.
For the mode, which is known as Brawl, it is indeed quite interesting and you will feel the tension yourself when you try it too.
Because in making a special mode for brawls like that, it will make the player have to play without using weapons.
Surely by experiencing a match like this, the Kla Free Fire Character will not be wasted and may become even more exciting later.
From what we know, the problem with Brawl Mode is like this, it will make the player even more barbaric.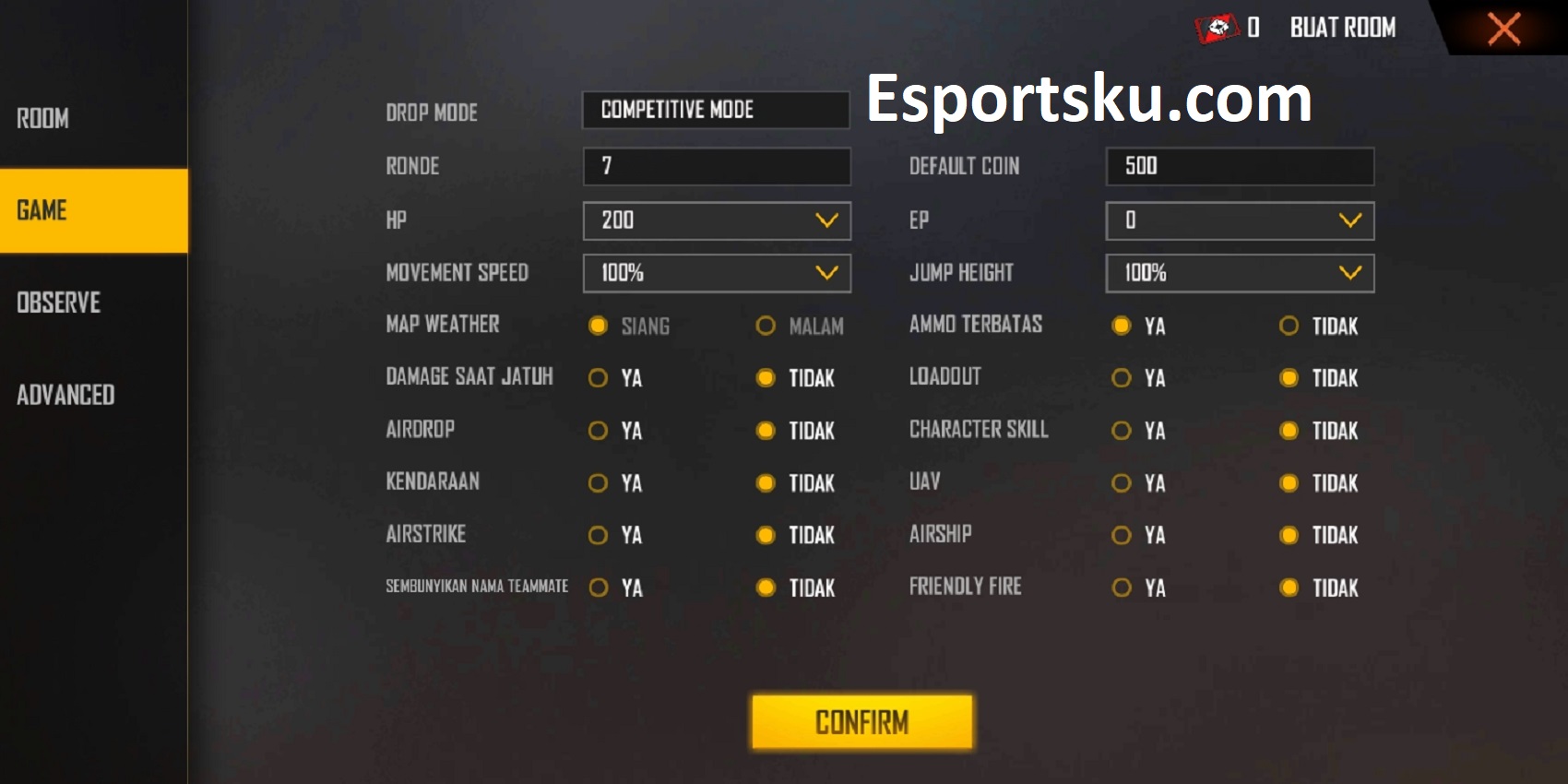 Because in this way those who want to play without any burden from the weapons used, of course, can use Brawl Mode, yes.
Where those of you who fight are not using a weapon that has a cool skin, but from the way we avoid and fight the enemy later.
How to Make Brawl Mode in Free Fire (FF) is easy to try, so you won't find it difficult when you want to try it now.
First enter the Custom Room Free Fire section, then when we are in here, we can immediately select Create Room.
Choose the Clash Squad mode and the map is good. Bermuda Remastered, because it looks like being in a city which is quite satisfying.
After that, you go to the section called Game, just follow some of the settings that have been given in the picture above.
Then in the Observe section, you can use Settings from the default which explains that if the player dies, you can Spec + Block Emulator.
Finally, you have to enter the section called Advanced, here you have to uncheck all Items except Scythe.
Then scroll to the bottom which also unchecks Armor or defense items and only Scythe is selected.
Create the Room by using the Red Custom Room Ticket.
After that, invite friends or other players to join this room.
Of course, the experience of playing the players will be more pronounced when it's like this and you can try it yourself right away.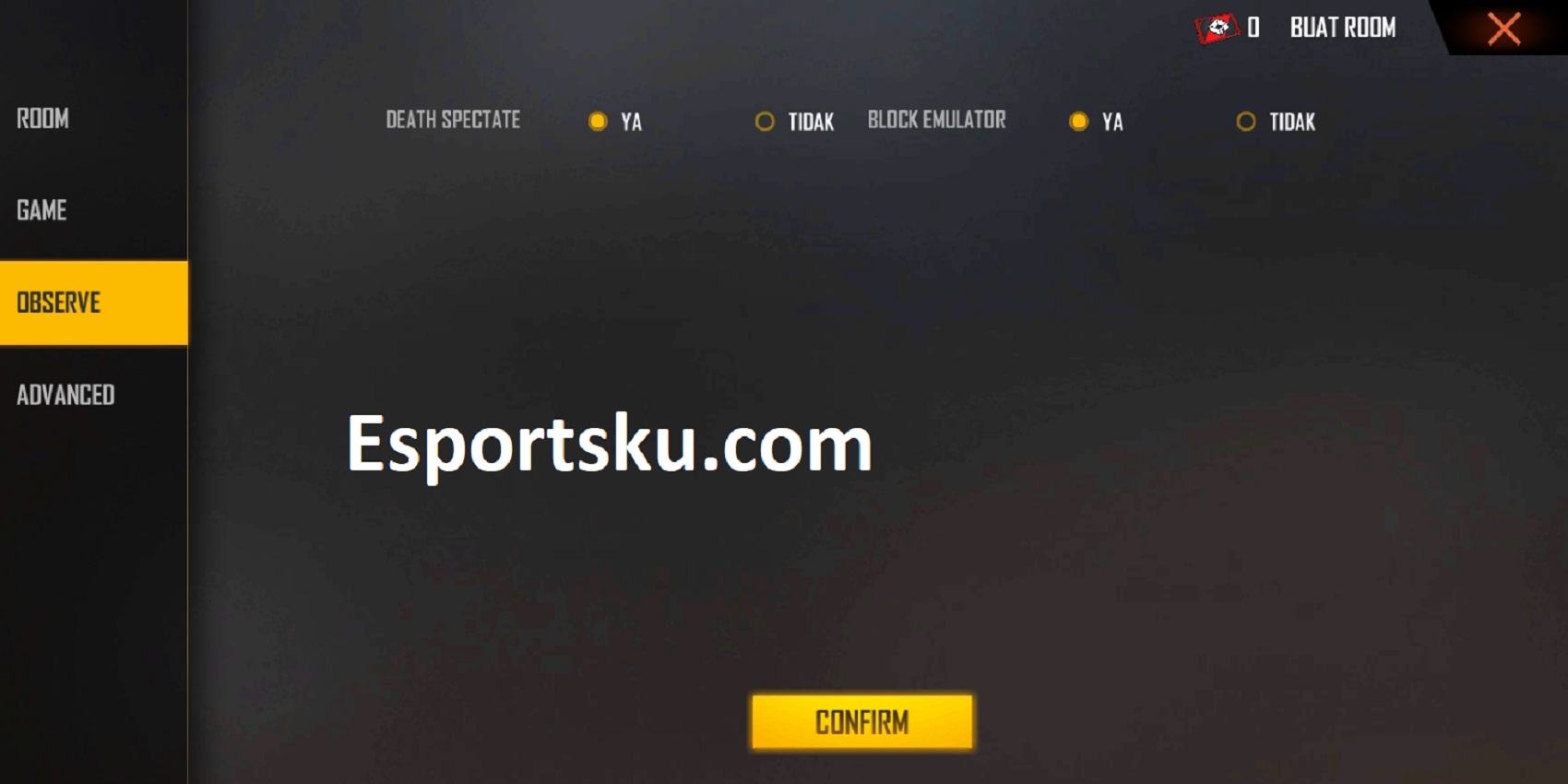 Maybe by taking advantage of this brawl match, it will be one of the excitements for those of you who want to feel the excitement.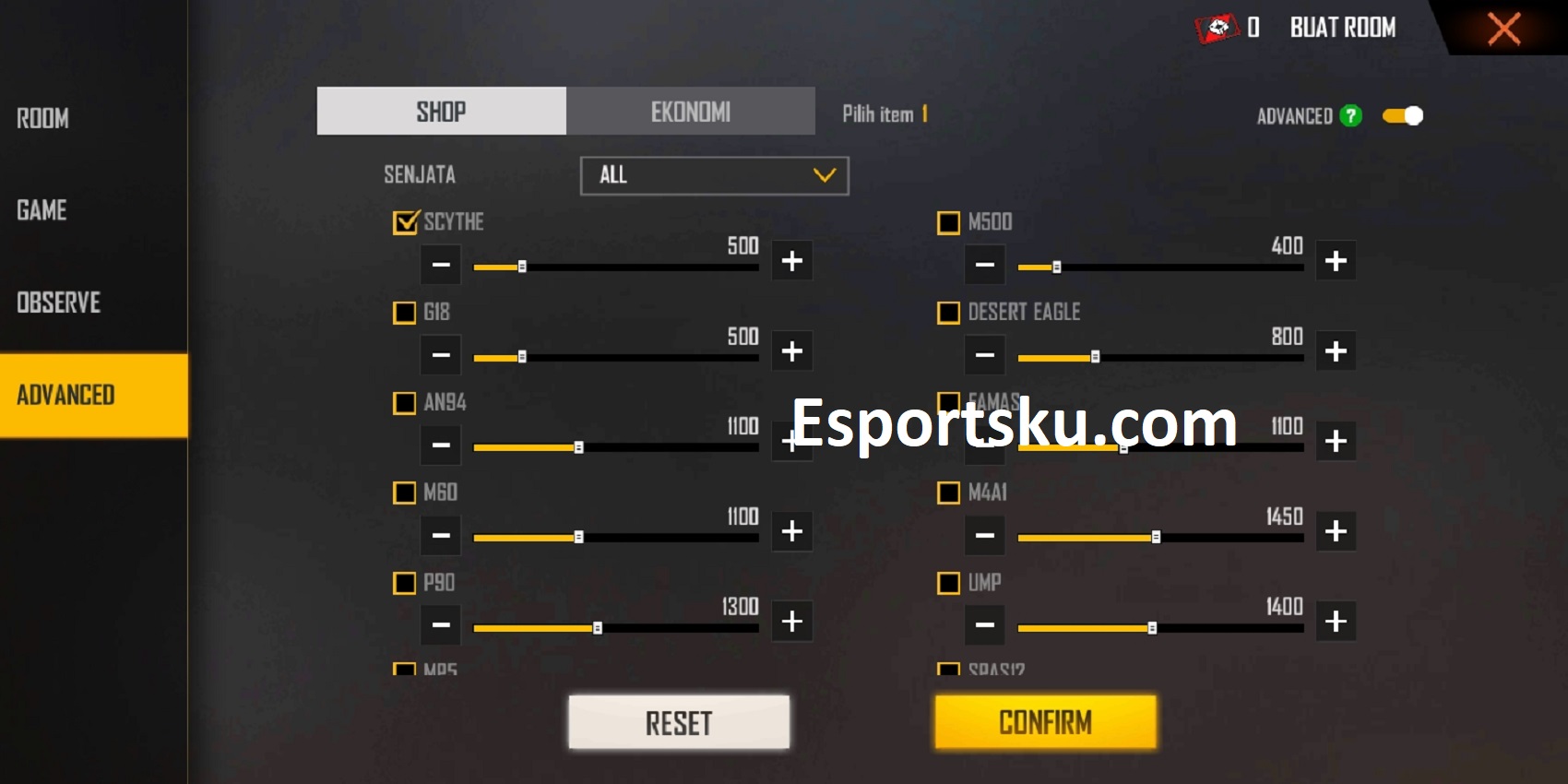 Fight without using weapons, only use bare hands and can show other players if you are the strongest.
After knowing how to make brawl mode in free fire (FF), if you are curious to try it, you can immediately follow this method.
It's just that you have to practice harder, to try modes like this and compete against other players without character skills too.
Especially you have to know how to get a Free Fire Red Room Custom Ticket, so you can make something like this happen too.