This is how to make a thick Free Fire (FF) Bio Code, maybe you guys can try it right away when playing the game later
By utilizing the Code used for Bio like that, it will indeed make all of you interested in using it right now.
Because we know that now in the Free Fire game, there are already lots of new and interesting things that can be tried later.
Moreover, later you will have another opportunity, to experience this Free Fire game much better than before too.
Where in the Free Fire x Street Fighter Collaboration Event itself, it has indeed become one of the options that you can try.
Because from this event, we get lots of interesting prizes and of course all of them are presented for free too.
Now, if you are satisfied with the event, it means that you are ready for a very easy method of making a thick Free Fire (FF) Bio Code.
How to Make a Bold Free Fire (FF) Bio Code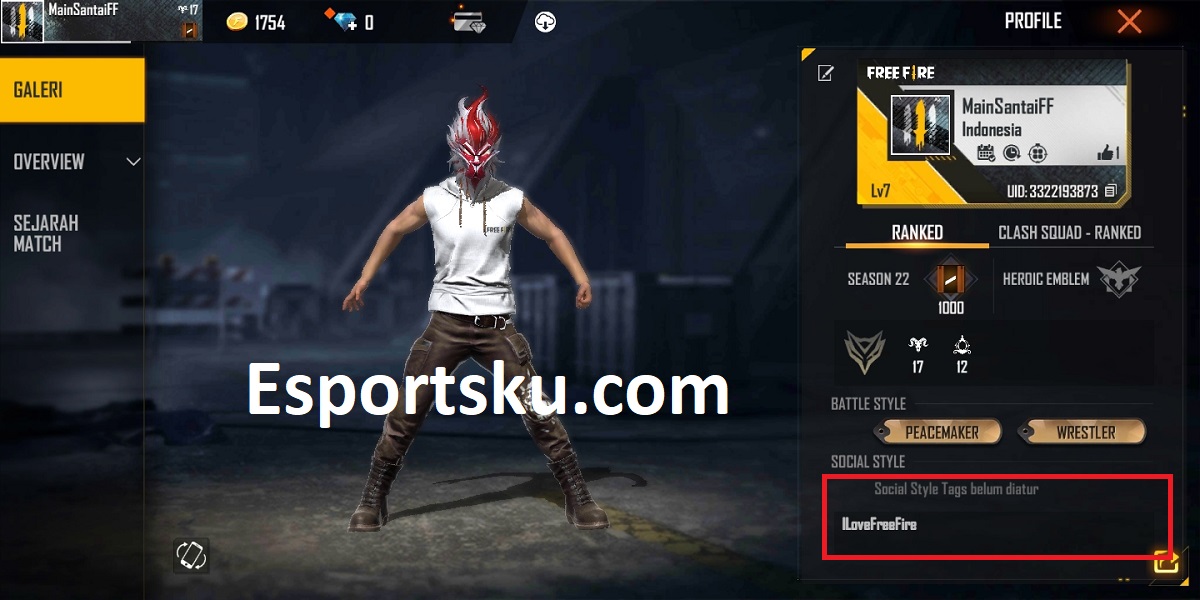 The code that is presented in Bio Free Fire now, there are already many and of course you can use it with various things.
Especially those with the Bio Code in Bold, maybe it will make an interesting comparison to use when competing later.
From the Bio Code that says Bold like this, it can indeed be used quite well without you having to miss anything at all, right.
Especially for those of you who want to have the Bio Code, you can try it right now in this Free Fire game.
Later, the code that you will input from this method will also make the Bio immediately change to bold writing.
You have to enter the Free Fire game first.
After being in the Lobby of this game, you can directly select the section called account information in the upper left corner.
You can directly select the Edit Profile section, to change the Bio section later.
After that you just follow the following example words [b] I Love Free Fire.
If you feel it fits, then you can directly save the Bio and see the additions given.
When you have Saved, then just look at the Bio that you entered using the Code.
Immediately, it will give like this and you can immediately use it, to show it off to other players right now.
By using a Bio like that, you can look cooler and can give a different look from other players too.
Of course you can try it right now, make sure the name is correct and suitable to be made bold later.
Because with the appearance of a thick name like this, it's like giving a hint to an enemy or friend, don't mess around.
Besides that, you can also take advantage of circumstances, where code like this should be used better.
So are you interested in trying the bio code directly and showing it to other players?
Just enter [b], to make the bio name thick and can be used quite well by all of you later.
After knowing How to Make a Thick Free Fire (FF) Bio Code, then it never hurts to try it now.
It will definitely be very interesting if you try it right away, the cool code from the thick Bio will make your account look even more different.
Besides that, there is also a way to get a Free Fire Magic Cube, for you to buy a cool bundle to make the Bio even more suitable.