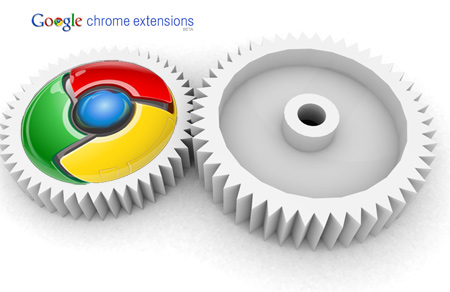 Almost all browsers available on computers have an additional tool called Addons or Extensions. From the name it is different, but in terms of usability is very much the same to help browsers do more. If Firefox is already known as Addons, while Chrome is Extension, Internet Explorer also uses Addons, and Chrominium groups such as Opera & UC Browser use extension names. Currently, there are many browsers that rely on chrome as the default browser because of its excellent features, and even Opera, which is one of the 3 largest browsers, also uses Chrome or you could say Chrominium Browser.
If you've ever known a browser that has the same interface as Opera in settings and others, and all its extensions, it means that the browser uses a chrominium based browser. Not only is it easy to program, but the settings are very sufficient to be the best browser. A lot of software that provides tools to build a browser that only fetches from one address, so the browser is only made like a WebView, and mostly using Chromium, so it's no wonder that Chrome is an excellent browser of all time.
In this article I want to share about how to make Opera support installing extensions from Chrome page, because Opera itself is still based on the Chrome browser, it's just that the file extensions used in this type of Opera browser are .crx and can be downloaded directly and opened, or downloaded from Chrome and then renamed. But people who don't know how to download the extension on Chrome will have a hard time getting the file and changing the name. But on Opera itself there is already a special extension that can be downloaded directly on the Chrome Extension page and of course very easy to do. Here's how, please see below.
First of all, please open the Opera browser, then just install this extension. https://addons.opera.com/en/extensions/details/download-chrome-extension-9/?display=en.

If the extension is already installed on Opera, continue to the site https://chrome.google.com/webstore/category/extensions?hl=en and select the chrome extension you want to install.

If it is selected, just click the button Add to Opera. Wait a moment until there is a notification that the extension has been turned off because it is from an unknown source at the top, and if there is a notification, just go to the menu Manage Extensions in Opera and activate the extension you just downloaded.
It's easy isn't it? The point of the extension named Download Chrome Extensions this is download the file extension on the chrome page, then renamed to .crx so that it can be used on chrominium-based browsers. But if you want to download an extension in Opera and want to install it on Chrome, just click save on the Add to Opera button in Opera and change the name of the extension. .crx Becomes . Currently Opera only has a few extensions and when combined with chrome, it's just complete.
As is the case with UC Browser, which can already download extensions directly on the Chrome page without having to install other extensions. If Opera was like that it would probably be even better. But the important thing is that Opera is now able to use Chrome's extensions even with the help of extensions. ️ Talking about this extension is very complicated, because here is the procedure for using an extension that will download the extension, so it's quite difficult for me to explain myself, but the above method is enough to be able to install the existing extensions on Chrome, if you have any questions, please comment.
Hopefully useful and good luck