Let's try directly How to Get UMP Free Fire (FF) Art of War Skin, one of the strongest Skins and maybe you should have it too. So that later when you have this, even use it when you are dealing with a strong enemy.
Then there are still many new things that we might be able to take advantage of, when following and trying some things that have been updated in Free Fire. Because there are still many cool updates and maybe you should try it, so you don't miss some interesting things.
Maybe you also need to know the 4nniversary Free Fire Event Schedule, so you don't miss some interesting prizes and things right now. There are lots of cool prizes that we might be able to get, if we follow all the events as a whole.
Especially for How to Get UMP Free Fire (FF) Art of War Skins, things like this are indeed quite easy for you to do.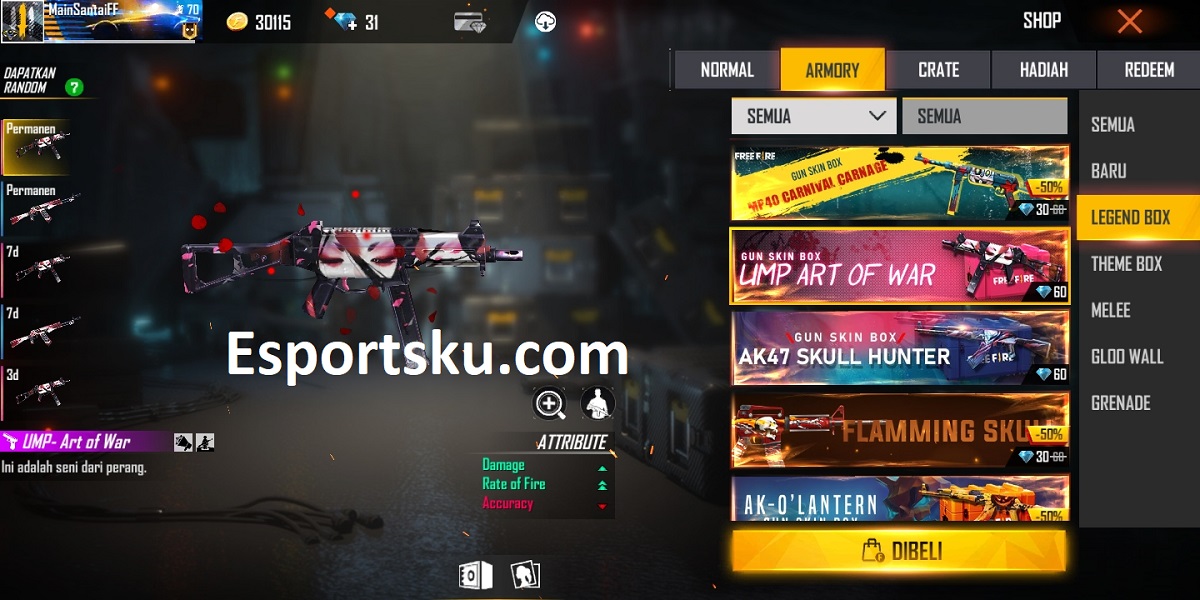 How to Get Skin Art of War UMP Free Fire (FF)
The first thing you can do for the first time is to first log in to the Free Fire game to continue this way.
Select the Shop which is right to the left of the game Lobby, then you can enter the category called Armory.
There is a Legend Box that you can choose, so it can be easier when looking for UMP Art of War Skins now.
Scroll slowly down, to find the Skin Art of War UMP Free Fire (FF).
The price for a single purchase is 60 Diamonds, which means it's the same as the old Weapon Royale which costs that much once.
Then you just buy 10 pieces, calculate a total of 10 spins and have an even bigger chance.
In this Weapon Loot Crate there is no such thing as a random item other than a permanent and daily UMP Skin.
After getting the Skin, you can also receive a bonus Skin AK47 Art Of War if it is permanent.
Check on Weaponary Free Fire, to see the Skin that you managed to get earlier.
This skin, of course, was top in its time, because the addition of stats is quite strong and makes UMP feel even more deadly. Even from appearance you may have seen, if there is a woman who closes her eyes.
Then there are some Effects of Roses flying on the left and right sides, to beautify this skin when you are wearing it. Not only that, Damage + and Rate of Fire ++ which increases the performance of UMP Weapons later.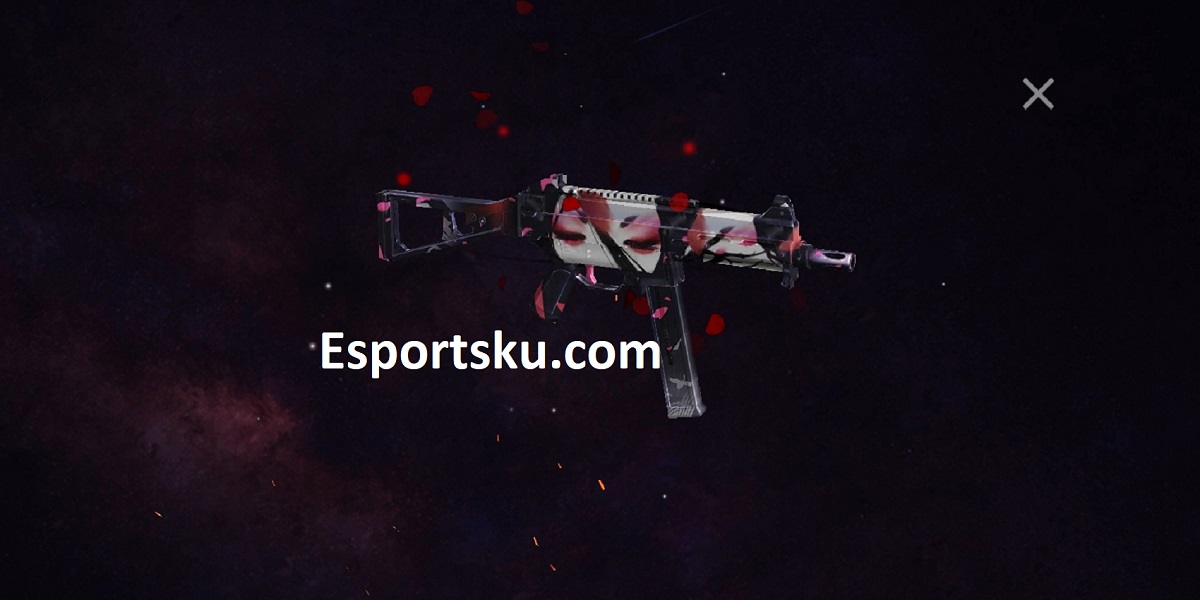 But you have to be prepared for Accuracy -, because these changes can cause some unpleasant things to attack. Due to reduced Accuracy, of course this change will affect your Aim as well later.
What do you think about this Skin, do you want to have it using Hockey Open Crate Free Fire so that it is easier to get the prize. Let's not find it difficult anymore, to get a Legendary Skin like this and have various effects.
After knowing how to get the UMP Free Fire (FF) Art of War Skin, maybe you will also try it and you may be very interested. Because of the UMP Skin, it can deal great damage and also lethal power to the enemy.
Then also use Tips on Using All SMG Free Fire Weapons, so that we can master this UMP Weapon without feeling difficult at all. Then there are some other things that we might find, if we do something like that.
Keep visiting Kabargokil for the latest information, Follow our Kabargokil Instagram and YouTube news, too!