Know How to Get Free Fire Turquoise Hair Skin (FF), maybe this will be a good Skin for you to use. Not only the appearance of the hair, surely those of you who have the gift will like to use it while competing.
Now there are indeed a lot of new events that are quite interesting, even you will have a phase with many new prizes as well. Players who follow the course of several events this time, will indeed continue to receive many missions and several other challenges.
Even the presence of the Moco Rebith Free Fire Event now, provides quite a lot of prizes and some interesting things for us to try. Including from the new mission section, of course you have to get all the prizes and of course it's very easy.
Moreover, there is a way to get the Turquoise Free Fire (FF) hair skin, immediately have the hair skin and use it on the female character when you have it. Surely the appearance that you give them will make them more charming and even more beautiful.
How to Get Turquoise Hair Skin Free Fire (FF)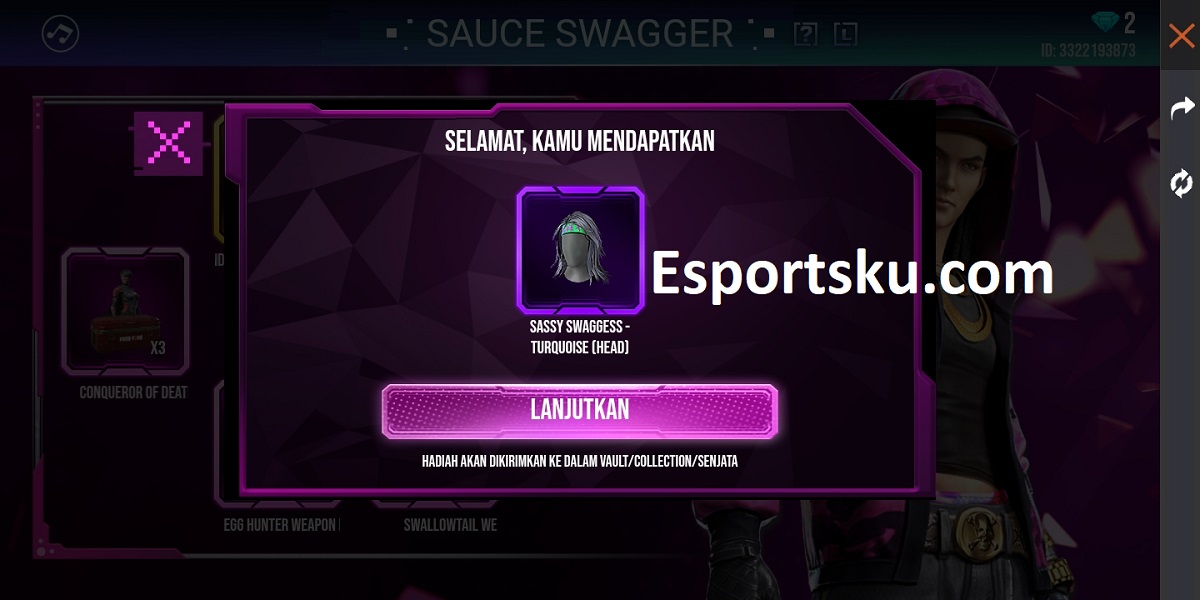 First, you must first enter the Free Fire game.
Then select the section called the Event Tab which is right on the right side.
After entering this section, just look for a new event called Hacker Store or Moco Store.
If you have found it, you can go straight in and see the prizes we have to choose first.
For the first prize, it's clear the Main Bundle in this Event, then for the second prize you choose Turqoise hair.
When you have confirmed each prize, you can immediately press Continue and start playing in the Spin Event.
The players will spin the cheapest 9 Diamond but later it will be more expensive if you always get the prize.
It is possible for you to get this hair even if it is only one spin.
Prizes will go directly to the Vault if you manage to get prizes such as Skins or Bundles in this event.
The event that was present and gave a Free Fire Turquoise Hair Skin prize this time was indeed quite interesting and very good. You will definitely like the female character and want to continue to use it to compete, when you get a hair skin like this.
An appearance that looks ordinary, but has a much stronger style and style of play. You can also find out a way to get a Free Fire Swagger Sauce Bundle, one of the prizes that appears in new events in the Indonesian Free Fire game as well.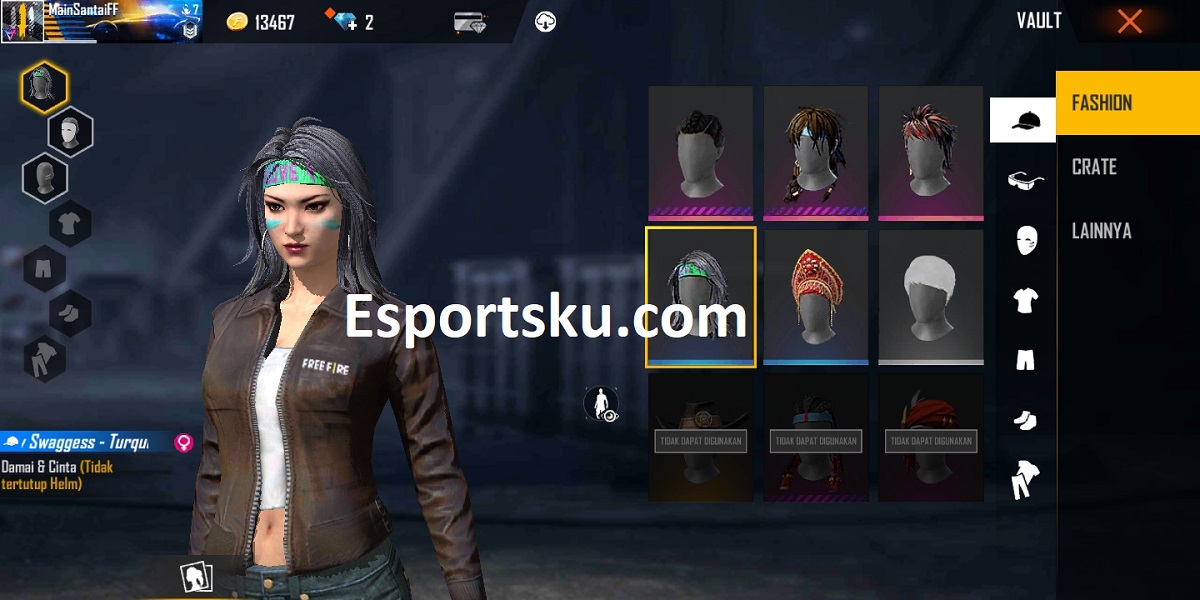 From the shape or color of her hair, it is also very fitting for a calm girl. maybe you should have it now. But if it is Hockey you can get it right away, if not you have to continue until the Spin is about to finish.
The presence of hair skins and some things like some interesting things now, indeed there are many in the Free Fire game. We just need to be aware of everything, keep getting more rewards.
What do you think now? Are you interested in getting a hair skin like this right away? Come on while it's still there, we can just brush it right away so we can get it quickly.
After knowing How to Get Turquoise Free Fire (FF) Hair Skin, you won't have to worry anymore to have this skin. Because it is present at a spin event, you only need to use Diamond if you want the prize and finish a few things first.
You will also have an opportunity if you use Free Fire Spin Hockey Tips, because this will increase your chances of getting prizes. Not only in some small parts, but maybe you will feel the Spin Event which is quite large too.