This is how to get the Tophat Backpack Free Fire (FF) skin, it's easy and very cool for you to have right now.
With those of you who use a skin like that, it will definitely be one part of an interesting backpack to be used to compete later.
Because for now, there are many Skins that appear in the Free Fire game and are interesting to try.
Moreover, the latest event appears in this game, it will provide many interesting missions and prizes for you to try later.
Where the Free Fire x Street Fighter Collaboration is present, it is indeed one of the most popular events for players now and in July.
Especially if you later follow all the Events and Missions that appear, later you can get many other free gifts.
But when it comes to How to Get Tophat Backpack Free Fire (FF) Skin, it's really easy and fast for you to do it.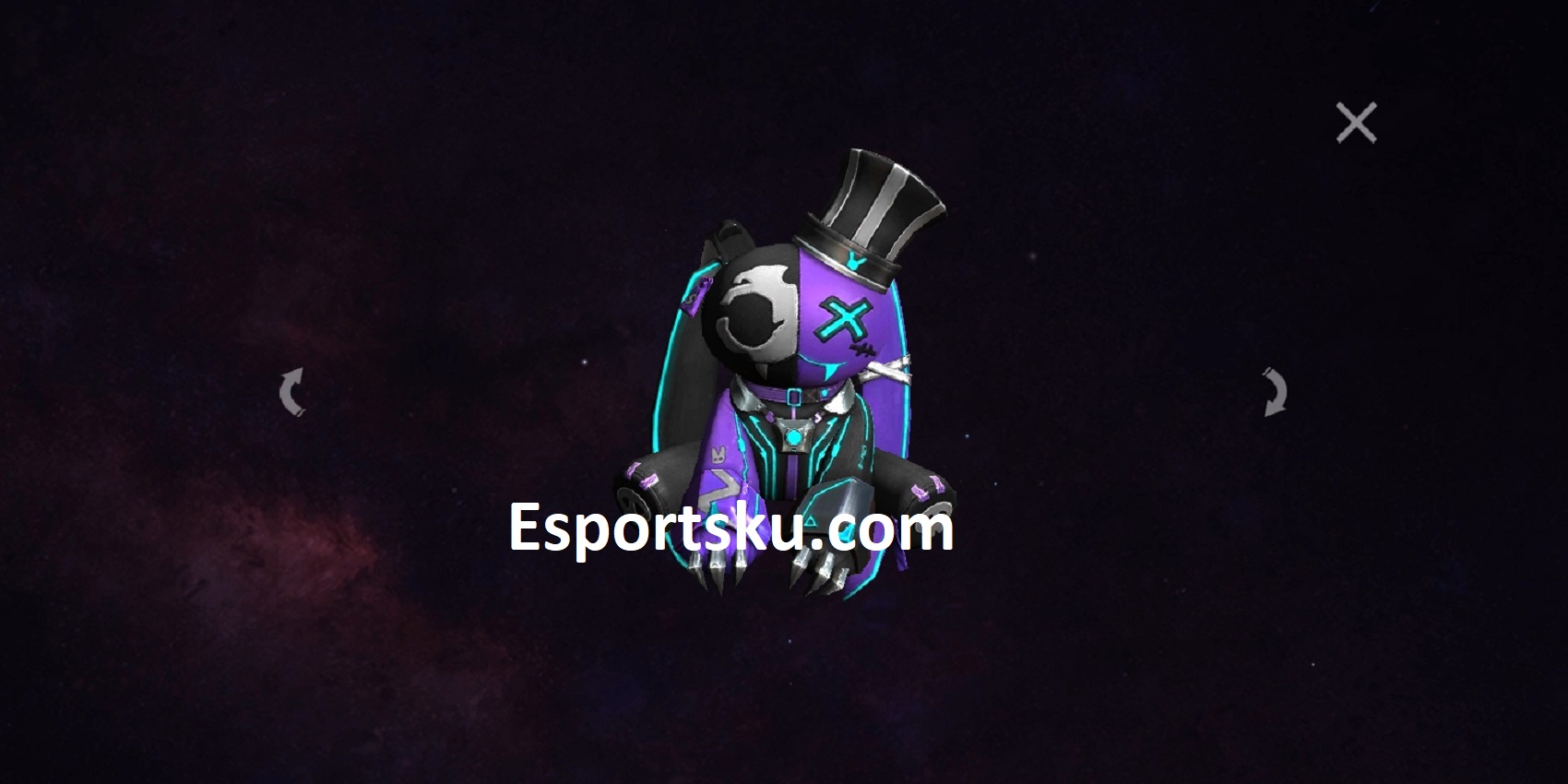 In the current Free Fire game, there are indeed a lot of new things and especially in the section called Shop now.
Because in the Shop position itself, you will indeed get a variety of the latest items that can be used such as Skins or bundles.
Now for now, there is a way to get the latest Skin from the Tophat backpack that has been introduced into the game.
If you missed the Wonderland 2021 Free Fire event, of course you get 1 more chance to have the newest Skin.
Even though it's not one of the 20 Best Backpack Skins on Free Fire, this Tophat is still very interesting for us to have.
Because from the appearance of the skin given, it is really good and quite simple when used.
Black and Purple colors, as well as some additional motifs that are present in this skin that make it an option to get.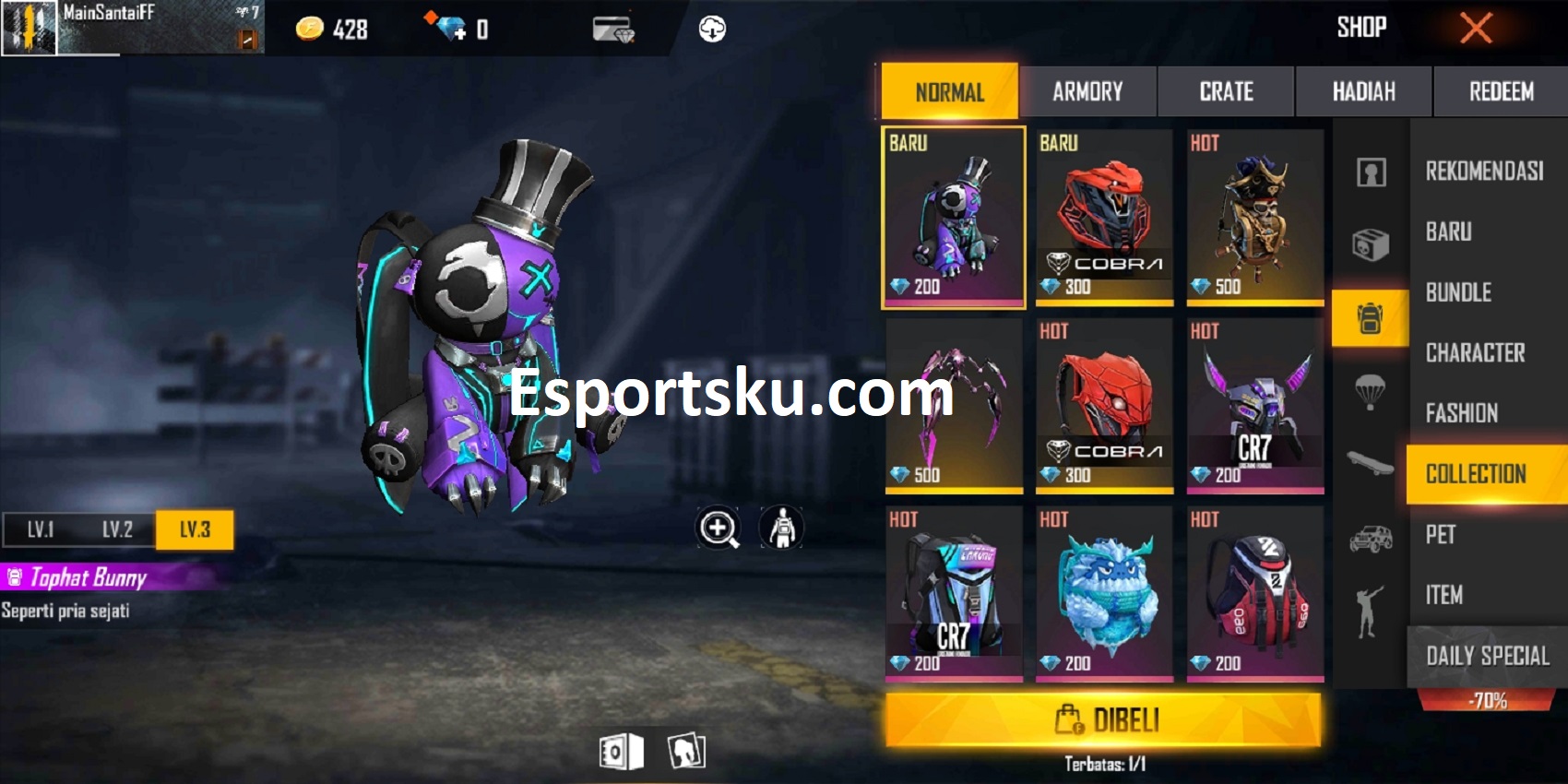 Of course, by presenting this Skin again, you can immediately try how to get it.
How to Get Tophat Backpack Free Fire (FF) Skin
Enter and login first into this Free Fire game, so that you can continue the process of getting the Skin Backpack.
Then after that, those of you who are already in the Lobby game, can directly enter the feature called Shop.
After entering this shop, you can select the category on the right that says Collection.
If you have, then choose the symbol whose symbol is Backpack, if I'm not mistaken when you enter there, it's directly Backpack, I think.
In the Skin backpack options that can be purchased, it is available at the top with the name TopHat backpack at a low price.
Just take out 200 Diamonds, you can already have this Skin and use it in the match later.
If you already have this Skin, you can immediately check the section called Collection and use the Skin.
Those of you who use this skin, will definitely look cool by also using the Moco character later.
Because reportedly this latest skin, was presented specifically for Moco and had become free for all of you to own.
While the way to get it now can be tried, you should be able to do it and have a cool skin like this now.
When else can you get a cool skin like that? Of course there won't be, except for the newest Free Fire Ryu Backpack now.
After knowing How to Get Tophat Backpack Free Fire (FF) Skin, then you have the opportunity to have that cool Skin.
Moreover, it is very easy to do, you only need to buy it at a low price in the Free Fire Shop now.
You can learn Tips for Optimizing the Free Fire Backpack, so that later it can be used better when you play.