Try How to Get the Red Hot Free Fire (FF) Girl Bundle, that way you will make your character look cooler.
Things like this are indeed interesting to try, players must also have a Bundle like that so that it will be cool later.
The new update in the Free Fire game this time, presents many cool things including the Latest Free Fighter Events that you can try.
Because in a section like that too, you will have many interesting and cool prizes to use later as well.
This includes directly trying How to Get Red Hot Hair on Free Fire, of course, things like this are easy to do later.
Because indeed with the presence of a new event, it will not be inferior to Update items in the Shop Now which can be purchased later.
Especially for How to Get the Red Hot Free Fire (FF) Girl Bundle, this is indeed easy and you can have it right now.
Look at the article below.
How to Get the Red Hot Free Fire (FF) Girl Bundle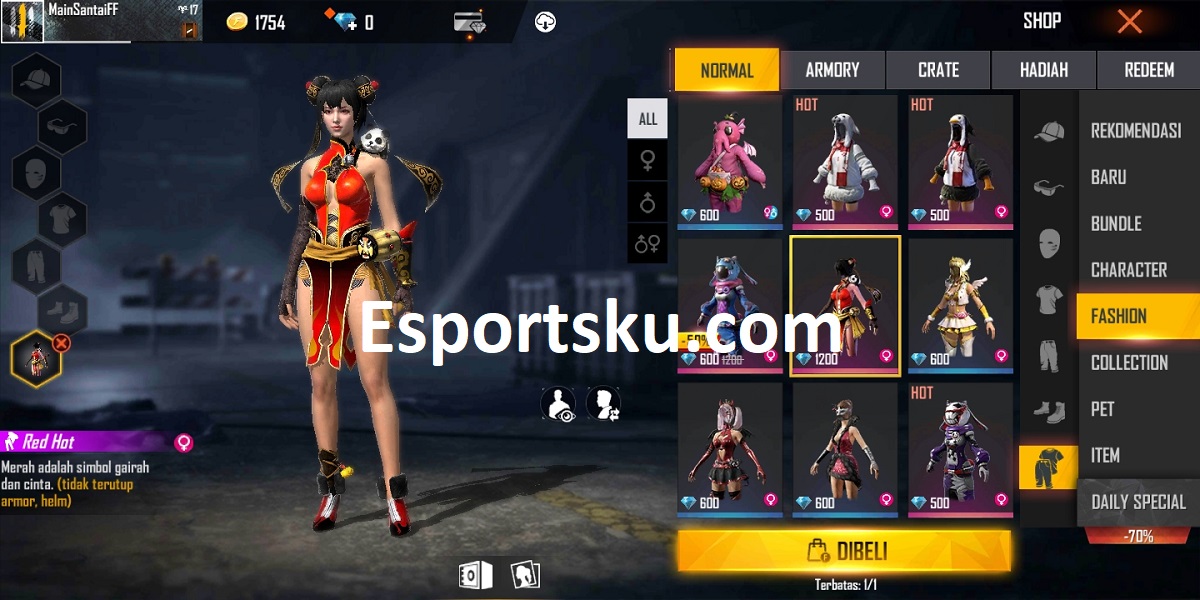 The bundles that you can get in this Free Fire game, are already present in very large quantities and one of them is Red Hot.
Yup, this is one of the longest Bundles in Free Fire, but there are still many players who like the Bundle.
We ourselves know that the Bundle presented from Red Hot itself is very good and can be used quite well.
Including part of one of the One Set Bundles on Free Fire, so you can know and don't want to miss all of this.
Red Hot itself is indeed the most preferred Bundle by Free Fire players, especially for the guy.
The appearance you get is a charming traditional Chinese outfit, wearing a round hair tie at the head.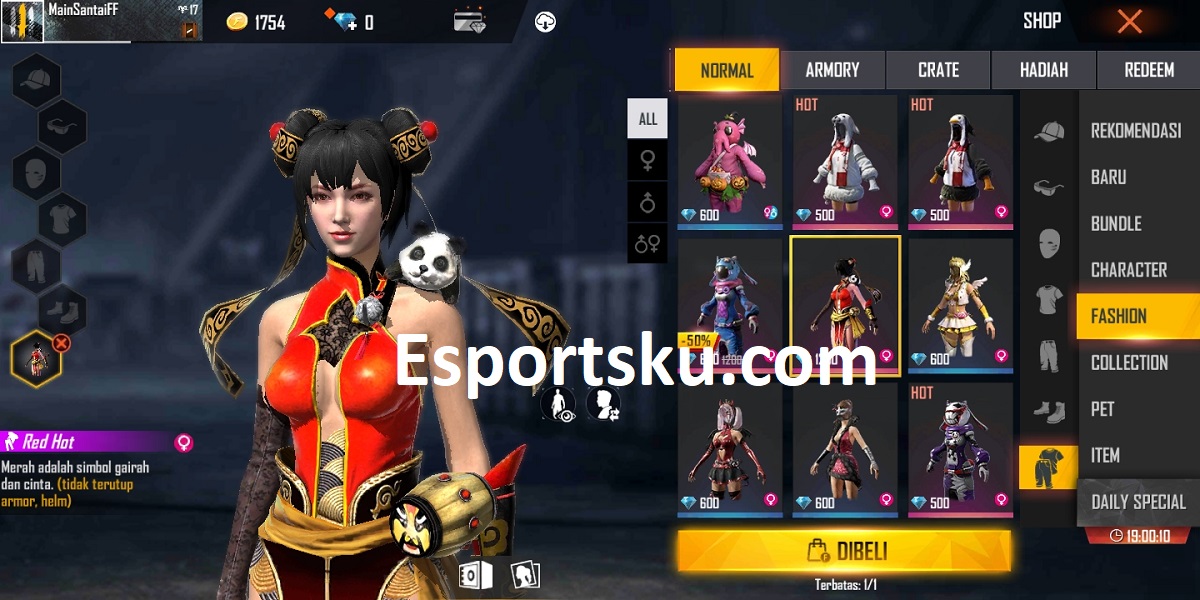 Then on the red shirt and on the shoulders, there is a pet panda who is relaxing because he wants to take a nap.
From top to bottom, this Bundle is indeed quite good and it's no wonder that you have to get it the way it is today.
Enter the Free Fire game first, to be able to proceed directly to the process of getting the Red Hot Bundle that is presented today.
After you are in the Lobby of the game, you can directly enter the Shop on the left.
Here the player must select Fashion again in the right category, then press the bottom again in this Fashion.
Now, the One Set Bundle option has appeared that you can buy, but we must first scroll down slowly to look for it.
After you find the Bundle, you can immediately buy it at a price of 1200 Diamonds only.
You can immediately find this purchased Bundle, in the Vault of each account.
Use this cool One Set Bundle, to compete and fight enemies quite easily.
By knowing how to get a bundle like this, do you like it and are interested in trying it later/
When else can you get a charming Bundle Set, to be used later when competing against many enemies.
You can get this method right away, if you want more, try the new Ryu Bundle Way too.
That way you can immediately have all these gifts, without having to spend a lot of Diamonds later.
After knowing how to get the Red Hot Free Fire (FF) Girl Bundle, you can try it right now how to get it.
Take part in several events and missions that are present in this Free Fire game, that way you can get lots of cool prizes.
Especially with How to Get Free Fire Magic Cube, of course, things like this are very beneficial for free players.