How to get the latest Free Fire (FF) Royale F Token, of course, something like this is quite profitable for all of us who want it.
Because there are still several other updates that players can try, of course, because nowadays there are many attractive prizes.
Tokens must also be a natural thing in this new event, all of which you must be able to use well and try everything right now.
Especially with the presence of a new and interesting event now, it's definitely awaited.
Where for now, How to Get the White Arcade Free Fire Token, is one of the new events that are present today.
In the Free Fire x Street Fighter Collaboration, you have the opportunity to get prizes with us who exchange the Token.
Then you can try How to Get the Latest Free Fire (FF) Royale F Token, this is indeed quite easy and must be obtained.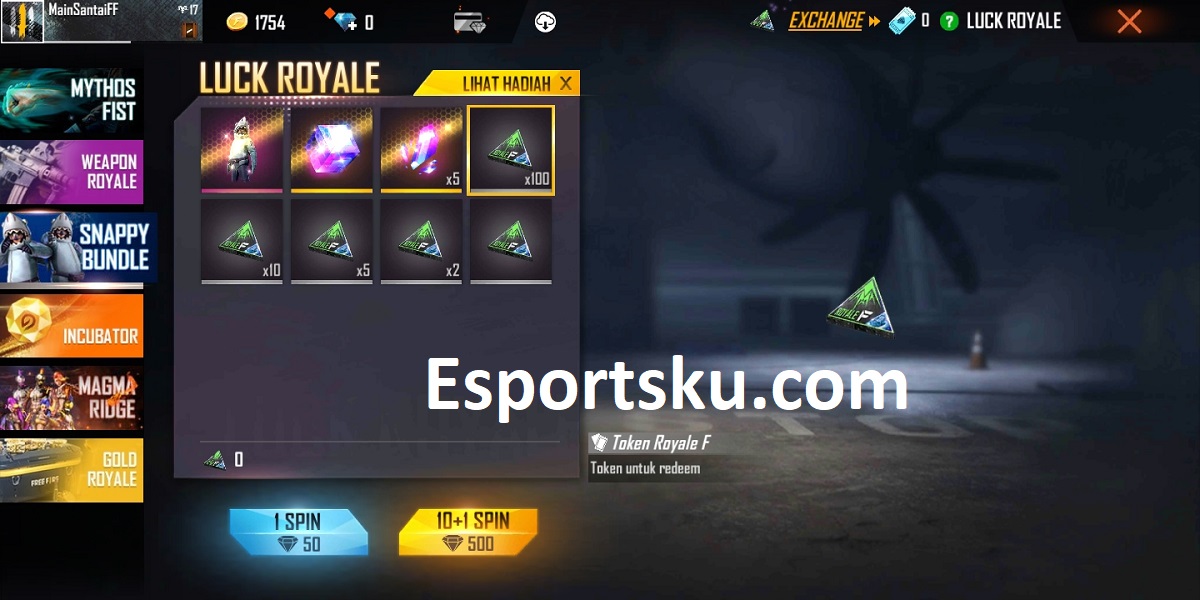 So for now we really have to know, if indeed the Tokens that are present in the Free Fire game will definitely become more and more.
Even now you can know, how to get the newest Royale F Token right now.
Of course, with other interesting things about the F Token, too, it has become one of the cool parts that you can try right now.
Because later this Token can be exchanged for a cool Bundle gift, when you really fail to get it in the Spin Feature.
So the presence of the Snappy Bundle in Free Fire makes us all have to try to get a Bundle like that too, right?
Because indeed with things like this, you will indeed have the opportunity to get the Royale F Token, yes.
How to Get the Latest Free Fire (FF) Royale F Tokens
You basically have to prepare Diamonds first, if you want a Token like this on the Free Fire account.
Once you are in the Lobby section of this game now, you can directly access the Luck Royale feature.
If you have accessed this feature, then you can directly select the section called Diamond Royale to overcome things like that too.
When you have access to this Diamond Royale, you can Spin directly using Diamond later.
Spin 1 Time is 50 Diamond and 10 Times is 500 Diamond.
This token is actually just a Gift Bonus, for those of you who fail to get the main Bundle in the feature.
Here the total tokens that can be obtained are random, but if you later manage to get the bundle, you don't have to collect tokens anymore.
The Royale F Token gift exchange was indeed presented for the Snappy Bundle which was presented in this Free Fire game.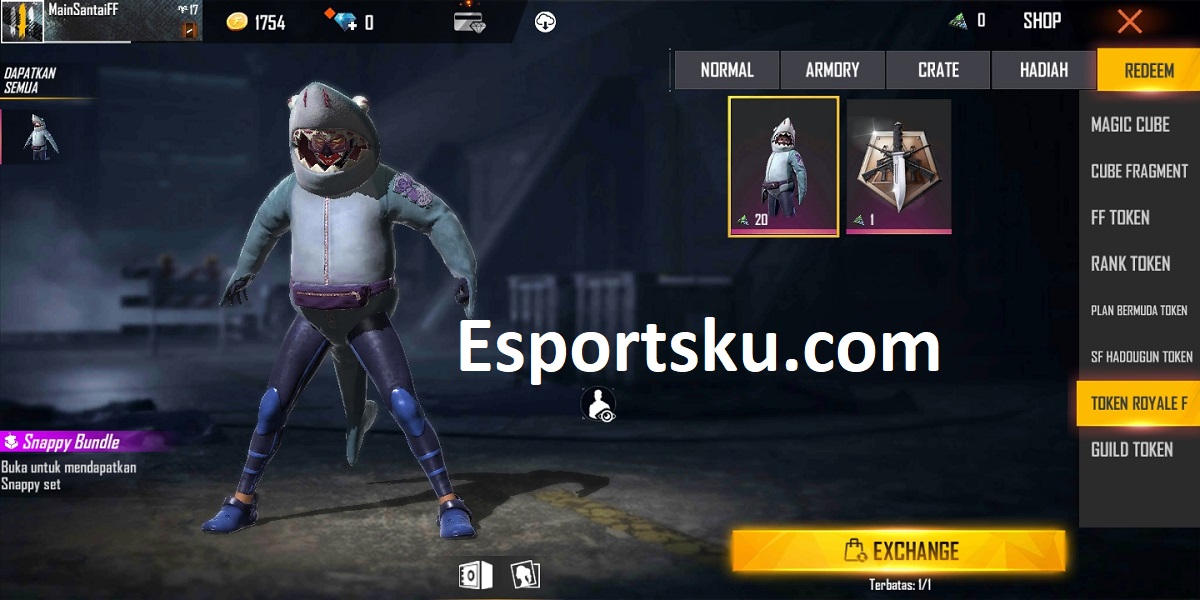 How about the presence of How to get the Royale F Token, are you interested in doing a Spin and getting the new Bundle?
Of course, by exchanging these tokens, you will later get the main prize of the Snappy Bundle like this too.
Especially with the presence of a new event like that, it's true that this prize is very good for all of you to get.
Snappy Bundles can be exchanged if there are 20 Royale F Tokens later, so if you don't have 1000 Diamonds for Spin, you can exchange them immediately.
How? Is it better to spend a lot of Diamonds in Luck Royale or when 20 Tokens are immediately exchanged?
After knowing How to Get the Latest Free Fire (FF) Royale F Token, players will not be confused anymore to get it.
Because indeed with the presence of this method, there will be many big profits that you can have quite well.
Not only that, there are several Ways to Get a Free Magic Cube that you can try if you never get it from Diamond Royale.