Now you can know how to get the Incubator Fatal Snarl Free Fire (FF) Blueprint, this is an important ingredient for skin exchange. Of course later you really shouldn't miss this, because the presence of the Incubator must be a lot new and of course all good.
Because for now we will have a few other additions, to follow the new events in the game that will be released soon. Everything that will appear will give you lots of cool prizes, even all of them will be fun for you to try right away.
Moreover, for the presence of the Booyah Style Free Fire Event Schedule, it is one of the best choices that you can use in the game. So that the prizes we can get will continue to flow later, because some of these events are quite interesting for you to try them all.
Especially for the important part on How to Get the Incubator Fatal Snarl Free Fire (FF) Blueprint, of course you have to know all of this. So that later nothing will be missed, when you want to get one of the incubator Skins.
How to Get the Incubator Fatal Snarl Free Fire (FF) Blueprint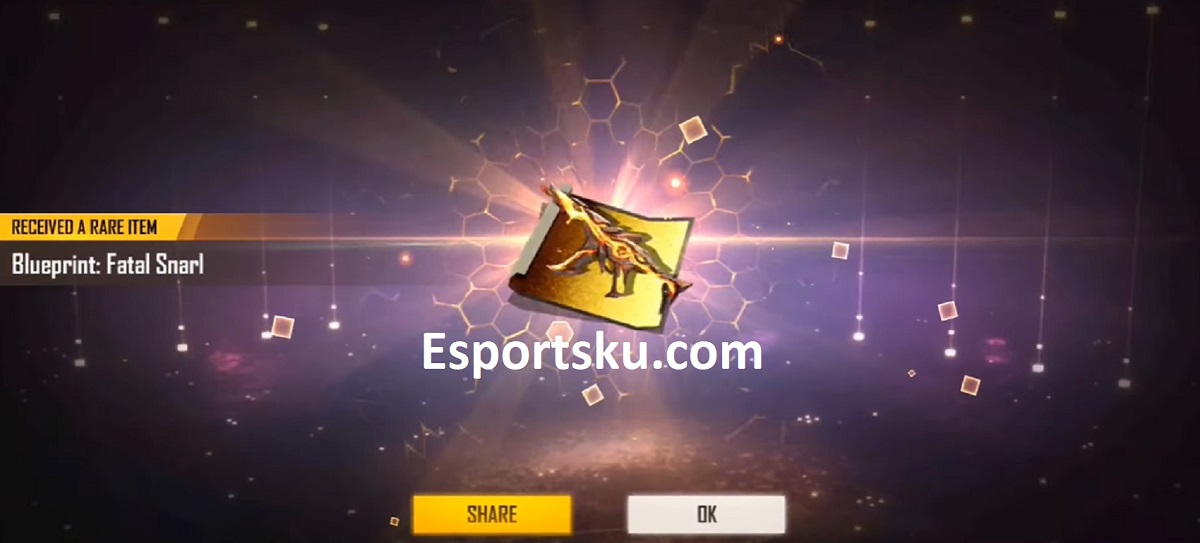 To get this Blueprint, you have to do it when the Incubator appears on September 7 or 8, 2021.
Players will later receive an opportunity to complete the Mission that is present in the upcoming Event Tab.
Then you can directly select the Top Up Event section which gives a gift called a Blueprint.
Have the Blueprint immediately through Diamond Filling of 100 – 140 because the Mission is present right now.
You can top up in games or online services such as Codashop or others.
Make sure not to do illegal top ups because this kind of thing is dangerous.
Receive the gift if you are already Top Up, you can immediately use the Blueprint for the Incubator this time.
This prize can only get 1 Blueprint, the rest you have to do Spin on the Incubator.
Events that are present to get Blueprints like this are indeed profitable, even making it easier for players to not be difficult too. They will have a good chance, so that later nothing will be missed from the Feature this time.
In fact, that's what will make many players immediately fill in Diamonds, because they will clearly give Blueprints later. Because each of these blueprints has a variety of types, you should be able to pay attention to all of them without missing anything.
This also includes the September Free Fire Incubator Leaks, so you should have the opportunity to get one first. So that later in the future you can know what will be present in this game and try it right away.
Because every day there will be something new, just complete this Top Up mission and have the Blueprint. Because it will be helpful to get the MP5 Fatal Snarl Skin, in order to get a great opportunity to face many opponents later.
Especially for some players now, make sure you have these cool skins and use them when competing. Let the power of the Lava appear, burning all enemies with nothing left at all.
After knowing how to get the Fatal Snarl Free Fire (FF) Incubator Blueprint, you might want to do it right away. Now on the date that we have given, do a Top Up and you can immediately receive the main prize like this for the incubator.
Then don't forget to try How to Get Skin Incubator MP5 Snarl Free Fire, because without that method you only use Blueprint items as display.