The Catch is a new weapon that is available for free through the events in Genshin Impact. You can get this weapon and immediately R5 easily.
As a free weapon, of course, all Genshin Impact players are required to get it, especially to get this weapon, players only need to complete a quest on the fishing feature.
That's right, Genshin Impact in v2.1 has released a new feature for fishing, players can get ornamental fish by fishing and can keep them in Serenia Pot.
Now, through this event, players can also get the new weapon The Catch which can be obtained by exchanging the fish obtained for weapons.
Not only that, players can also get Refine materials up to the max, of course it's a must for you to try.
How to Get The Catch R5 Genshin Impact Weapon
Here's how to get The Catch's new weapon up to Refine 5 easily in Genshin Impact. See how on Esportku.com
Run Quest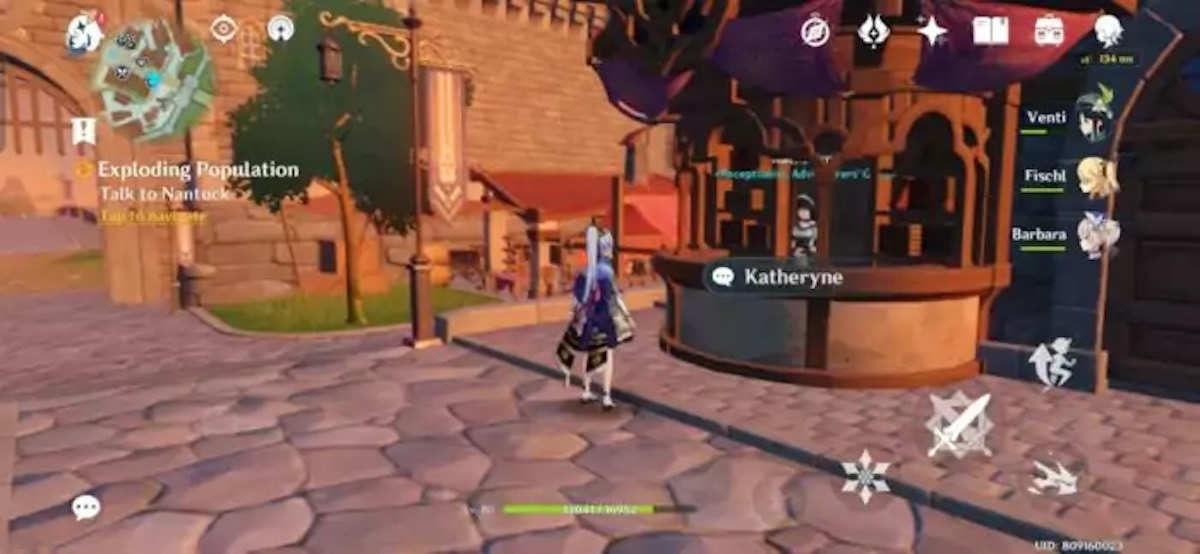 First, run a new quest that you can receive at Katheryne in Mondstadt, don't worry, this event is practically permanent, so you can do it anytime.
Run the given quest where you will be directed to go to an NPC named Nantuck.
After completing the quest, you can practice fishing first. Please get a fishing rod first.
After completing the given quest, next you only need to enter the Fishing Association, the way is to go to the Inazuma region and meet an NPC named Kujirai Momoji.
There, you only need to know a few spots to get the fish that are suitable for your needs in getting The Catch weapon.
Swap Fish With Weapon The Catch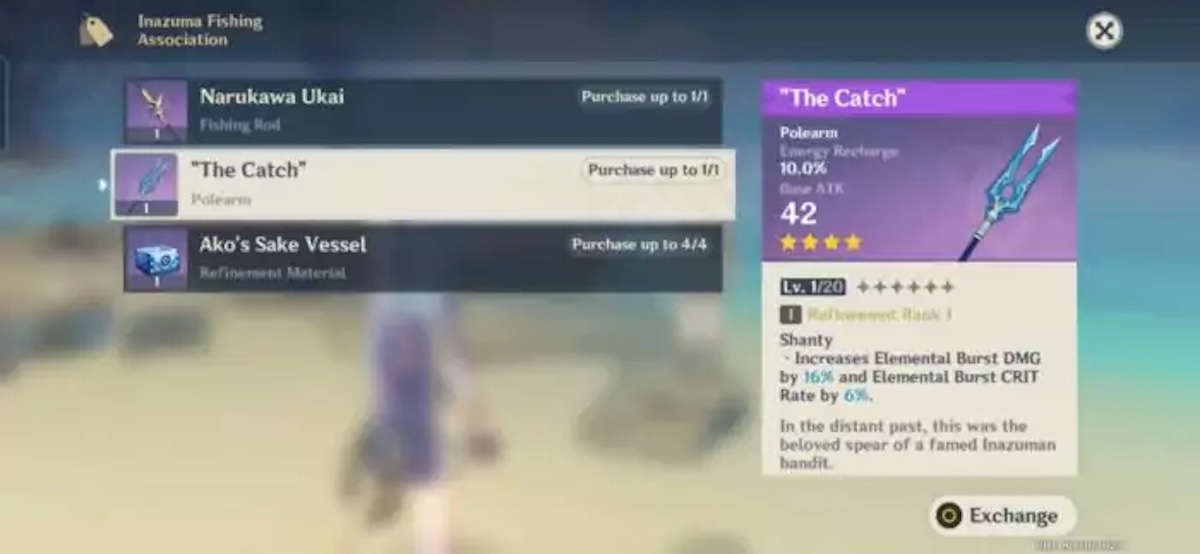 Complete the quest to unlock the fishing feature as above.

Catch 6 Medaka to make the recipe for worm stanzas and purple stanzas.

Then stalk Reimei Angelfish at Inazuma. The location is near an electric shipwreck in the middle of the Inazuma sea (Setting time around 18:00)

Then catch 20 Golden Kpo and 20 Rusty Koi and then exchange them for The Catch weapon in Inazuma.
Get Refinement The Catch Bahan
To get Refinement material to the max, you have to catch fish as follows.
3 Reimei Angelfish

10 Pufferfish

10 Bitter Pufferfish.
Then exchange the fish for an item called Ako's Sake Vessel at the Inazuma Fishing Association. This item is used to refine The Catch up to R5.
In addition, for the fish above, there is a maximum limit to get me, if you run out of fish. The fish will reappear or respawn again within 3 days. In order to get a lot of fish, you can go to your friend's World.
So that's all for how to get the new weapon The Catch, which is a good weapon for Support characters, including the F2P version of Raiden Shogun. Hopefully useful and see you soon!
Keep visiting Kabargokil for the latest information, Follow our Kabargokil Instagram and YouTube news, too!