All players will have a How to Get Summer Breeze Free Fire (FF) Bundle, which is a part of the current event.
Of course, with the presence of this event in the Free Fire game, we will all have many opportunities to have many prizes.
Not only that, it turns out that there are still several other new updates that will be presented in this Free Fire game.
Have all of that and make sure you guys later, have to be able to play well and correctly if you want to complete all the missions.
Especially for the Latest Free Fighter Event this time, there are indeed many new things and cool prizes for you to have right now.
All the items that appear in this Free Fire game, are very many and you can know all of them.
Especially part of the How to Get Summer Breeze Free Fire (FF) Bundle, one of the new events that you can try.
See how to get it, in the article below.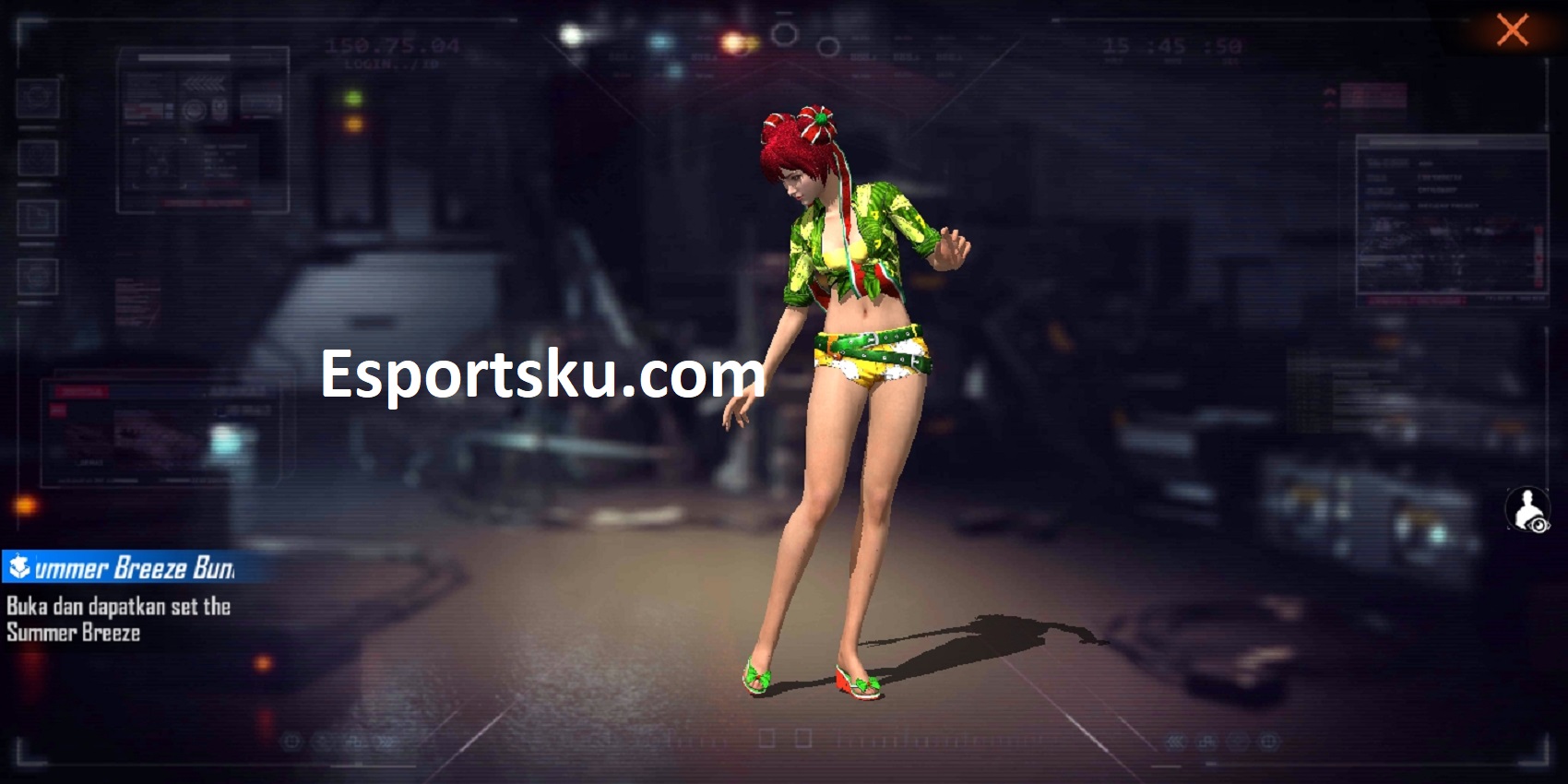 So for now we have another new event, where there will be another free Bundle that can be obtained easily.
Of course, by taking advantage of events like this, you can get the latest Grand Prize Summer Breeze Bundle.
Because what we know now, there used to be a Bundle Leak from Summer Breeze Free Fire that you can get.
Of course, after this appeared, finally this event bundle was brought up by Garena and you can have it right away.
Only by participating in the events that are presented, of course you also have activities to do while playing this game.
So the name of the current mission event is Surprise Mission, where you can get a permanent bundle gift when completing the mission.
Of course, things like that are very easy to complete, so this will indeed provide quite a special opportunity for you to try.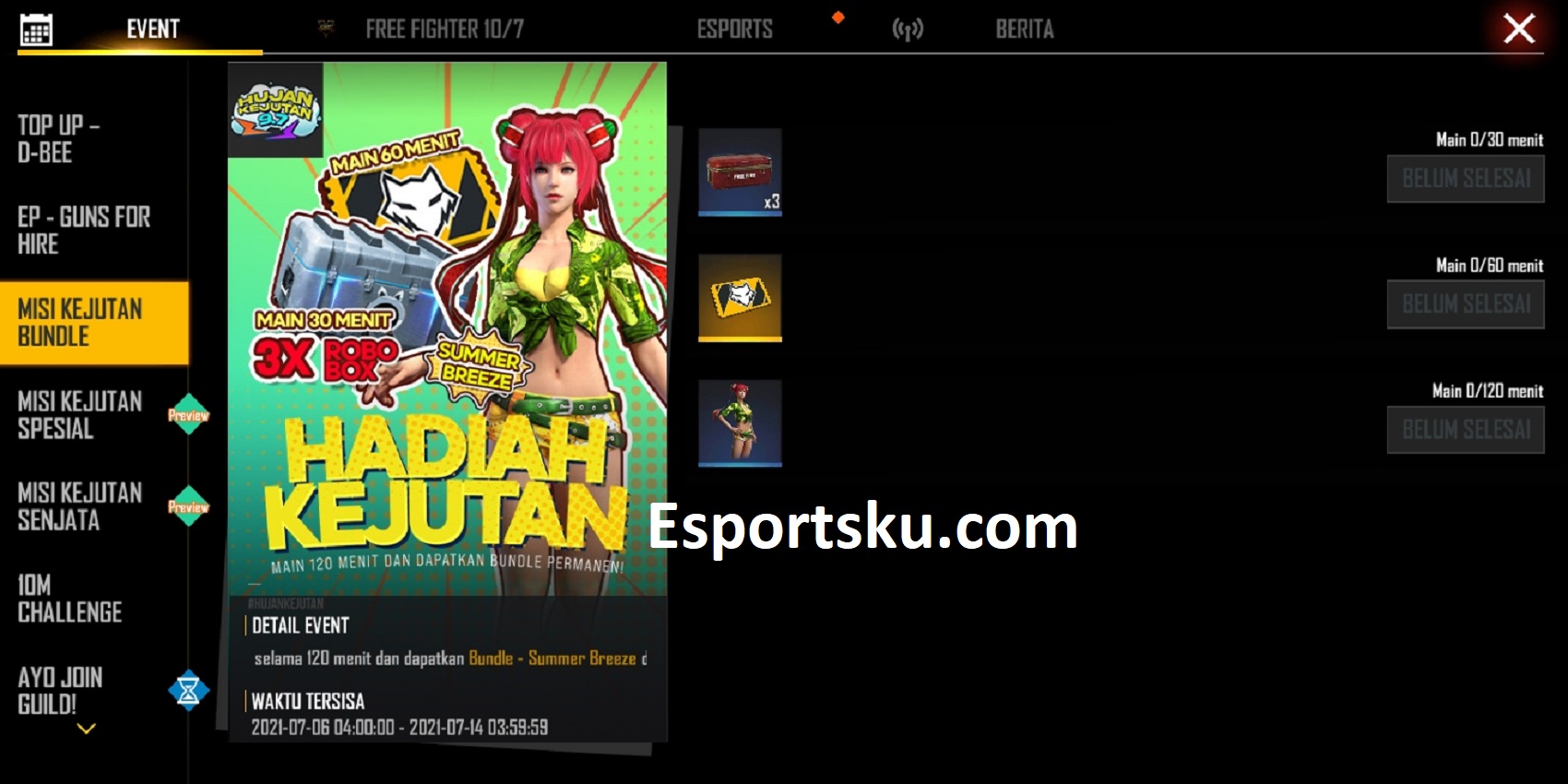 The missions given to get you this grand prize are very easy to complete without any difficulties at all.
How to Get Summer Breeze Free Fire (FF) Bundle
You can directly enter this Free Fire game, then select the Event Tab when you are in the Lobby section.
After you have selected this, then you can immediately select the Event and look for the Surprise Mission Bundle.
Here you will be given an important mission, to be completed from 6-14 July 2021 to come.
If you already know events like this and their missions, you can of course finish all of them quickly and not be hampered again later.
When the given mission is completed, then you can take the gift item.
You also have to know that the mission given this time, there must be some things to do first later.
Play 30 Minutes: Robo Box 3 Pieces
Play 60 Minutes: Pet Rumble Free Fire Ticket
Play 120 Minutes: Bundle Breeze Summer
So with that, let's just finish the mission that is present this time, so that later you can get gift bundles and other events.
Because what is presented now is indeed quite interesting and you must be enthusiastic about participating in the event later.
How? Have you finished playing in this latest mission event?
After knowing how to get the Summer Breeze Free Fire (FF) Bundle, then you can try it yourself in the game later.
That way every player who takes part in this event will get prizes that are quite profitable to use later.
Moreover, you can know Tips for Completing Quick Missions in Free Fire, so you can use them quite well right now.