To be cool, you have to know How to Get Steel Loot Crate Free Fire (FF), maybe from this new item you can get a pretty good main prize. Because each player has several chances of getting the main prize, unlocking the Loot Crate.
For now, there are still various latest updates that we can try, even some interesting things that you might have to see. Moreover, the new event from the Update appears, we can find out that the main prizes are in total a lot.
Then you can also follow the 4nniversary Free Fire Event Schedule, one of the biggest this month. It's just that every time you do that, maybe you have to complete each mission so you can get lots of prizes.
Especially for How to Get Steel Loot Crate Free Fire (FF), of course you will feel interested in trying this method. When else can you get a cool and rare Bundle just through this.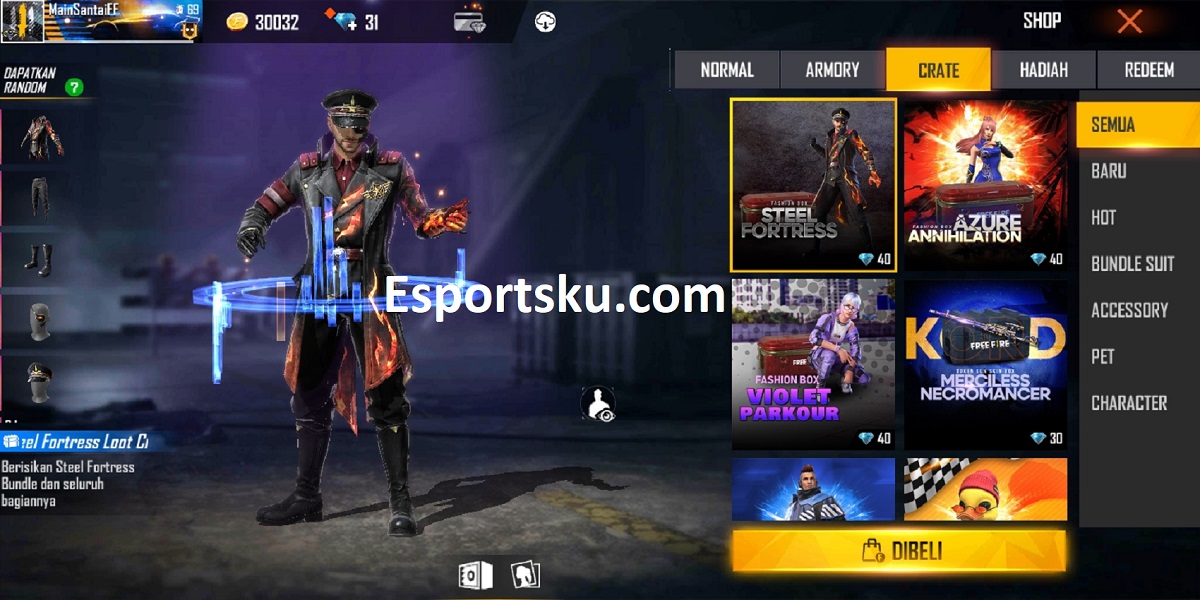 How to Get Steel Loot Crate Free Fire (FF)
You must first login to this Free Fire game, so you can immediately start getting the Loot Crate as well.
Then after being in the Lobby view, then look at the left section called Shop, which looks like a shopping basket.
Then select the section from the Category called Crates on the top menu which you can choose right now.
When you have selected that section, a variety of Loot Crate options appear and one of them is Steel at the top because it is new.
Next, you just have to choose this Loot Crate and buy it, the price for 1 Crate is 40 Dm only.
So that the opportunity is greater, then buy as many as 10 pieces or 400 DM so that you can get a permanent part of the bundle.
Then, if you get part of this permanent Bundle, it will enter the Vault and we can use it immediately.
New Loot Crate will continue to be released into the Free Fire game, but you also have to know that it occurs due to several stages. There are usually some special Loot Crates present, after a few months of the Web Events that Garena provides.
The bundle, which was called Steel Fortress Free Fire in the past, was indeed present in an Event that used Diamond. Many like it, but some of them were left behind and didn't get it.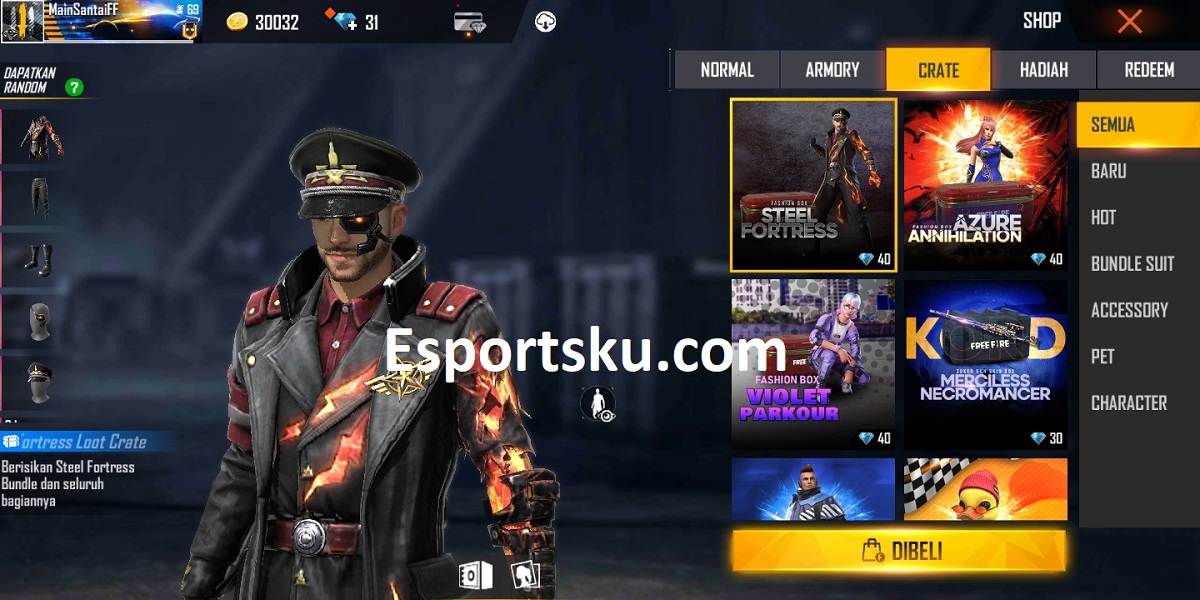 This opportunity is indeed present for those of you who don't have it yet, so after the release, you must immediately join and don't miss it. This is also included in the Free Fire Item Shop Update, understand the release time so that you are ready to buy.
At the current birthday event, of course, there are many interesting prizes and also the latest items that you can take advantage of. Because now, you won't want to miss this opportunity because of this cool gift.
Just use Hockey Tips for Opening Free Fire Crates, so that your chances are bigger in getting the main prize later. Because all these players have their own opportunities, in order to get the main prize in Crate.
Not only that, because there are still several other additions that we can try right now, namely buying Crate.
After knowing How to Get Steel Loot Crate Free Fire (FF), maybe you will like it and be interested in trying all of this. It could be Hockey, buying 5 Crates can even get all permanent Bundles from this system.
Then there is also a Loot Crate Violet Terror Free Fire, have it immediately so you have a cool and strong Weapon Skin now. Our ability to attack, will definitely be helped by this skin.
Keep visiting Kabargokil for the latest information, Follow our Kabargokil Instagram and YouTube news, too!