Of course you can know how to get Soloist & Disc Loot Crate Free Fire (FF), because this is one of the new items. Of course the players will have several opportunities, so that later they can get quite a lot of prizes from this Loot Crate.
Moreover, there are several opportunities that you can use, even to provide some interesting updates for us to try right now. If you feel all the new updates in the Free Fire game, you will definitely know what the next development will be.
Then yesterday we also had the magnificent 4nniversary Free Fire Event Schedule, even a lot of players took part in the new event. The presence of events like this is indeed quite good and indeed very interesting for us to be able to participate in if you want attractive prizes.
Especially for How to Get Soloist & Disc Loot Crate Free Fire (FF), there might be a chance to get cool Skins from here. Because one of the gifts from the Weapon Skin that was present, indeed belonged to the Collaboration that was present right now.
How to Get Soloist & Disc Loot Crate Free Fire (FF)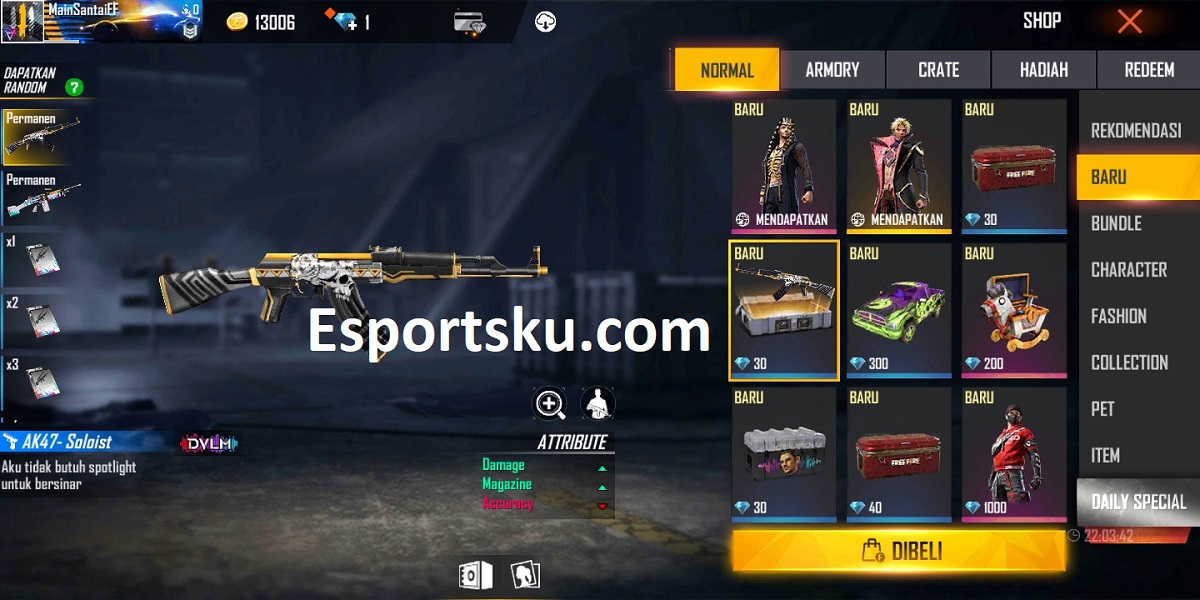 You must first enter the Free Fire game to make it easier to get the Loot Crate.
Then after you have logged in, select the section called Shop so you can immediately find this item right now.
Select the Crate section menu at the top so that we can quickly find the Loot Crate and of course it will be immediately visible.
Later there are several options at the top because this is a new item so you can immediately find it.
Even for this Loot Crate, you only need to spend a total of up to 30 Diamonds, quite cheap, right?
The prizes that we can get from here are indeed various, of course, we can give Weapon Skins or Tokens.
If you never manage to get a Weapon Skin, then use the Token for us to exchange.
Then if you have succeeded in having the main prize, you can immediately check in the Weaponary Free Fire feature right now.
Now that's the way you can do to get this Loot Crate, for sure if you buy it later you will like it. Because the Skin Weapon AK47 Soloist and M249 Disc Free Fire, have provided strong enough strength to compete later.
Moreover, the addition of the Stat Skin, might help you to win more easily and won't be defeated either. But you have to be able to pay attention to the conditions of the enemy's resistance, so that later you won't have difficult problems.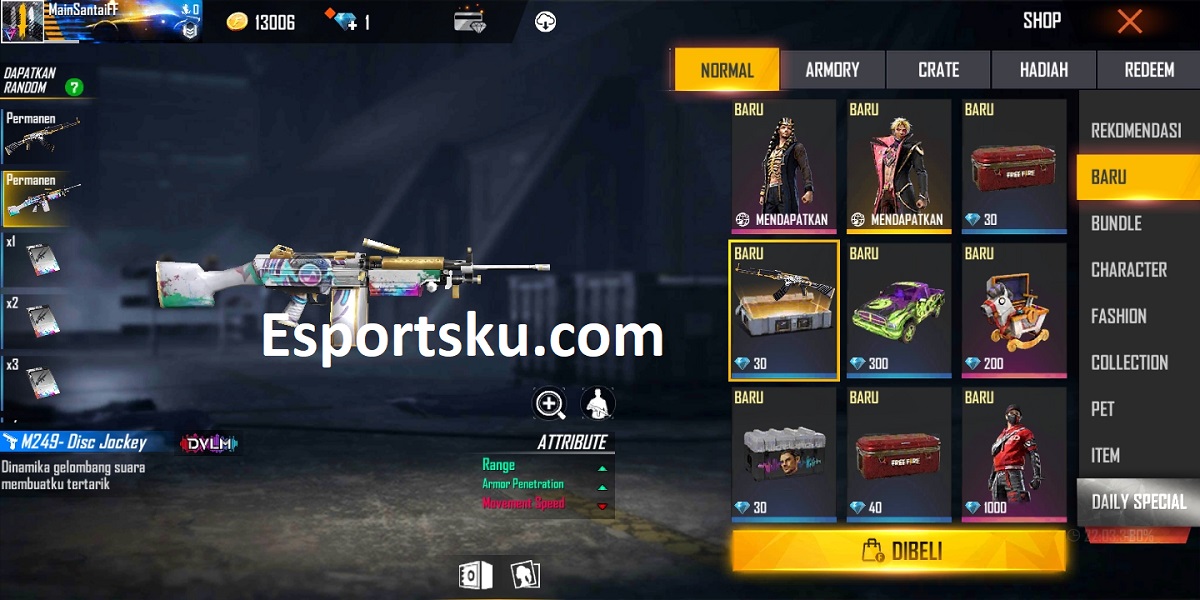 For that, also use Hockey Tips for Opening Crate Free Fire, so that your chances of getting this prize are even greater and you won't find it difficult anymore.
Maybe if you already have these two Skins it will make the match even easier, even the 2 additional Skin stats are not too bad for us to use.
Stats on Ak47 Damage + and Magazine +, but Accuracy should decrease -. As for M249 Range + and Armor Peneration +, Movement Speed ​​has decreased by -.
After knowing How to Get Soloist & Disc Loot Crate Free Fire (FF), then just buy it if you really like it. Moreover, the current Skin prize which includes Collaboration, is certainly quite profitable for the player to get it too.
Then you also have to understand Tips for Using Dimitri's Free Fire Character, so that later it won't be easy to be defeated by enemies. Moreover, the current condition of the match, is much more stressful than the previous meta.
Keep visiting Kabargokil for the latest information, Follow our Kabargokil Instagram and YouTube news, too!