This is how to get the Breezy Hair Free Fire (FF) Skin, one of the new Events that appears now. If you complete the mission, you will immediately be able to use this Skin for your mainstay Cowo character if you do use it.
Because for the next few updates there will be lots of new prizes, maybe we can get more every appearance. Events will never stop and even if someone wants to finish, there will definitely be new events that will appear and are initial preparations.
Now for the presence of the FFML Season IV Free Fire Event Schedule, this is one that you must complete now. Because there are some interesting prizes that we can complete, even all of them dominate the Free gifts that you have to get.
Just like How to Get Skin Breezy Hair Free Fire (FF), one of the prizes that we can get in this event. If the mission has been completed as well as possible, then you will immediately get much more prizes.
How to Get Breezy Hair Free Fire (FF) Skin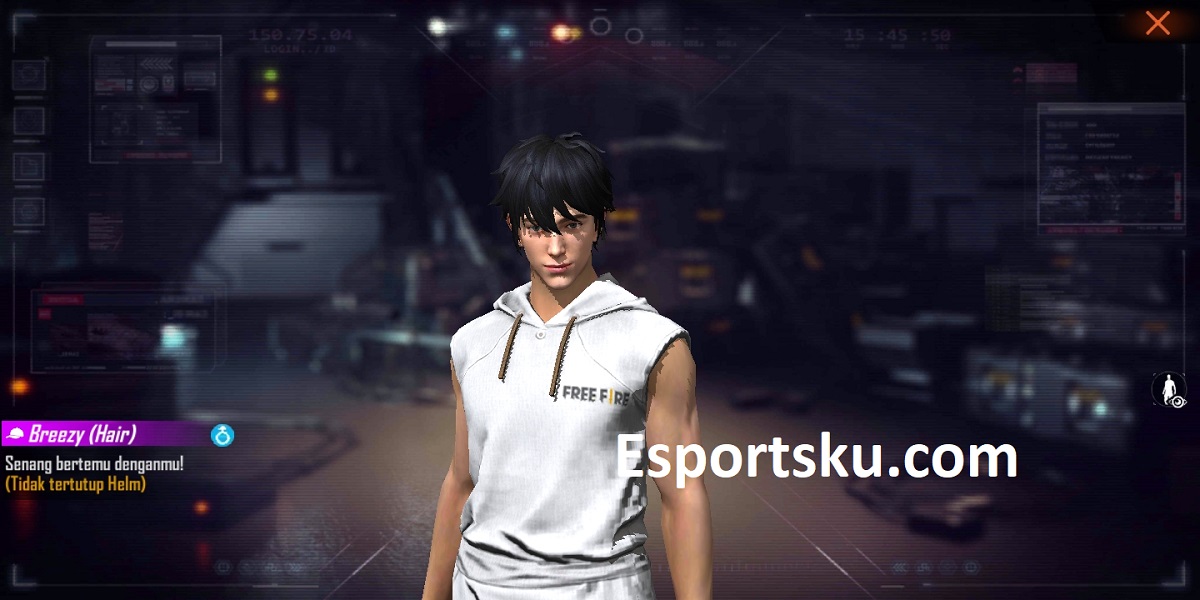 This mission will appear starting from September 25 – 27, 2021 to come.
Login to the Free Fire game on that date to complete this Mission.
Check the Event Tab section on the right and select the section related to the FFML Event this time.
Then look for the category section that says the name Hari FFML if you want to get a hair skin.
The task of the players only need to login for 1-2 days to get the prize immediately.
Claim the prize directly and you can check into the Vault section to use the Breezy Hair Skin.
This Free Gift really only needs us to login, there are even some other prizes that you can get from there. If you follow the login on the FFML Day Event, there will be prizes that you have to get through the login method too.
It means that if the total is directly from the Event, the date is correct, you login on the 25th and 26th, you must have finished. But if you log in on the 27th, the chance to get this prize is quite small and all will be lost at 4 am.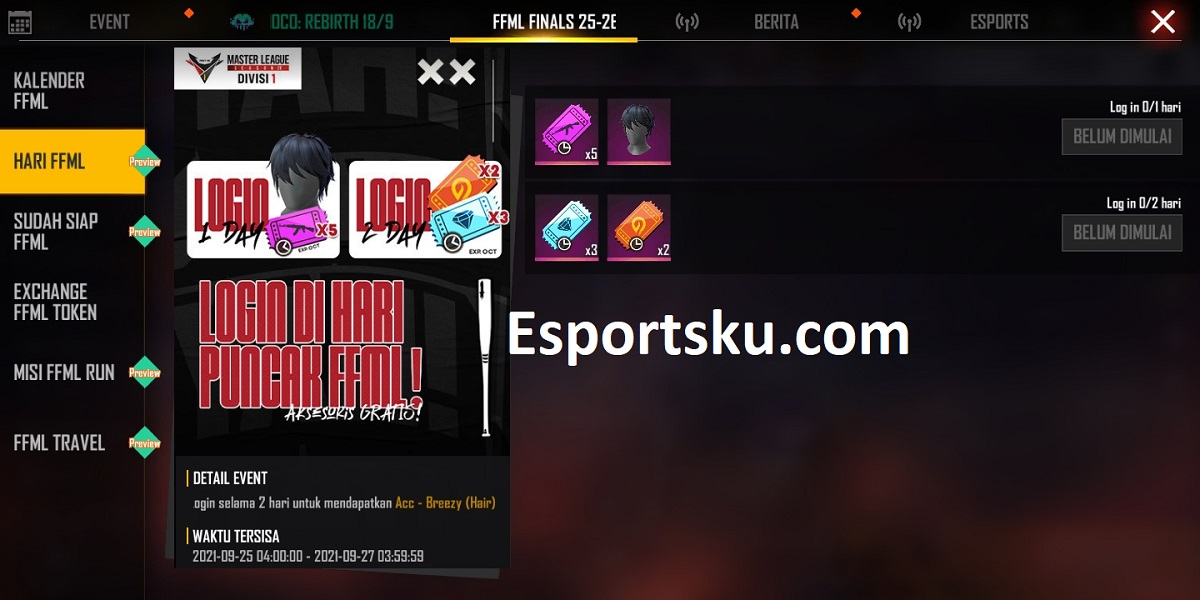 So, here are the prizes that you can get if you log in when the event has started.
Login Day 1: 5 Weapon Royale Tickets and 1 Breezy Hair Skin
Login Day 2: 3 Diamond Tickets and 2 Incubator Royale Tickets
Each of these prizes will give you every extra that is quite useful, you can immediately spin after logging in. Well then you have to try this event right away and don't miss anything at all.
Come on, Hurry up, collect this gift and use it, when will you get a lot of Hair and Royale Tickets for Free. You don't even have to play, you just need to login and get the prize right away so we can use it immediately if you really need it.
There are still other missions that you must complete too, focus on this event if indeed other events have been completed. Because it can be even faster to focus on one event, then get prizes that we can have later.
After knowing How to Get Breezy Hair Free Fire (FF) Skin, of course this is the right choice and you should try it. The appearance of a cool Hair Skin like this, of course, will give a nice change for all of you.
Then we also check directly How to Get FFML Bronze And Silver Free Fire Tokens, so players can exchange them for cool prizes. If there is no busy time, then this hunt is no big deal.