This is how to get the Red Rider Free Fire (FF) Bundle, it's very easy for us to get and if you really want to take it.
Because the Bundle in the Free Fire game is quite diverse, of course this will make us more aware.
Moreover, with the release of several cool Bundles in the Free Fire game, it can be used quite well by the players right now.
Where later you might be interested, to try and immediately have a cool Bundle in this game right now.
Not only that, the appearance of Bundle Ryu in Free Fire is something you should be able to get because it looks really cool.
From the several Event bundles given, maybe you won't want to miss it and have to try this.
Where there is now a Red Rider Free Fire (FF) Bundle, take advantage of Red Rider like this and use it when you compete later.
Curious? Let's take a look at the article below.
Red Rider Free Fire (FF) Bundle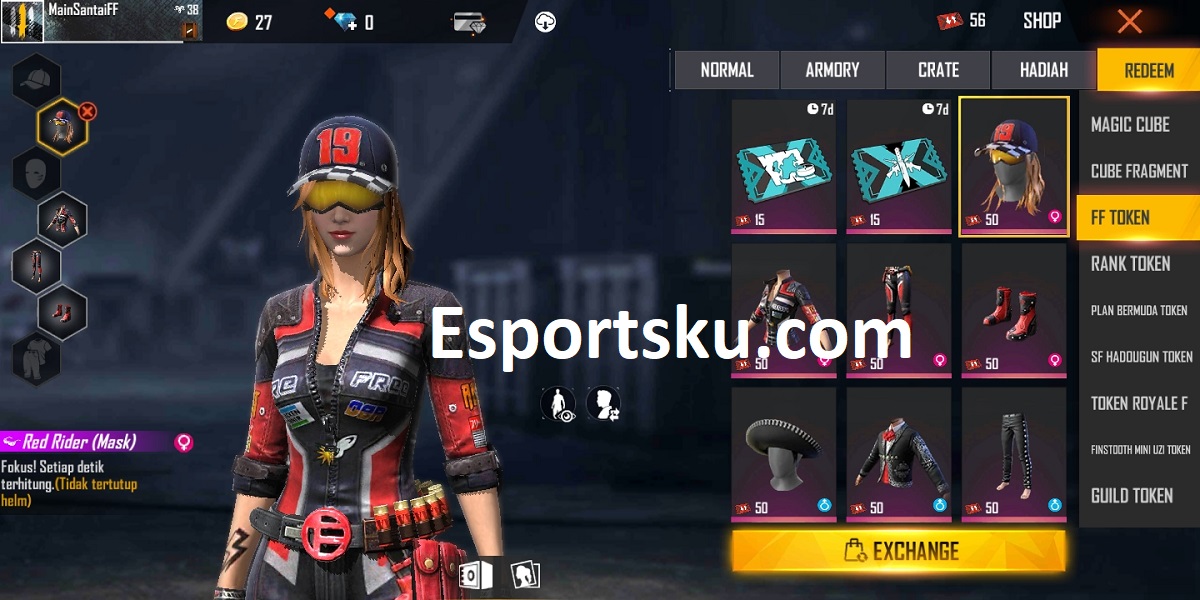 For now, there are indeed a lot of interesting updates, so you can try and make good use of the Bundle.
Especially if you get the Red Rider Free Fire Bundle, you don't want to lose to the PUBG Mobile game which has the same thing.
Because by using the Red Rider Bundle, it means that it will be easier for you to drive quite well.
So later if you want to have the Bundle, of course you have to follow the method that is here right now.
Of course it's fast and easy, for you to feel yourself using a cool Bundle like that when competing against many enemies.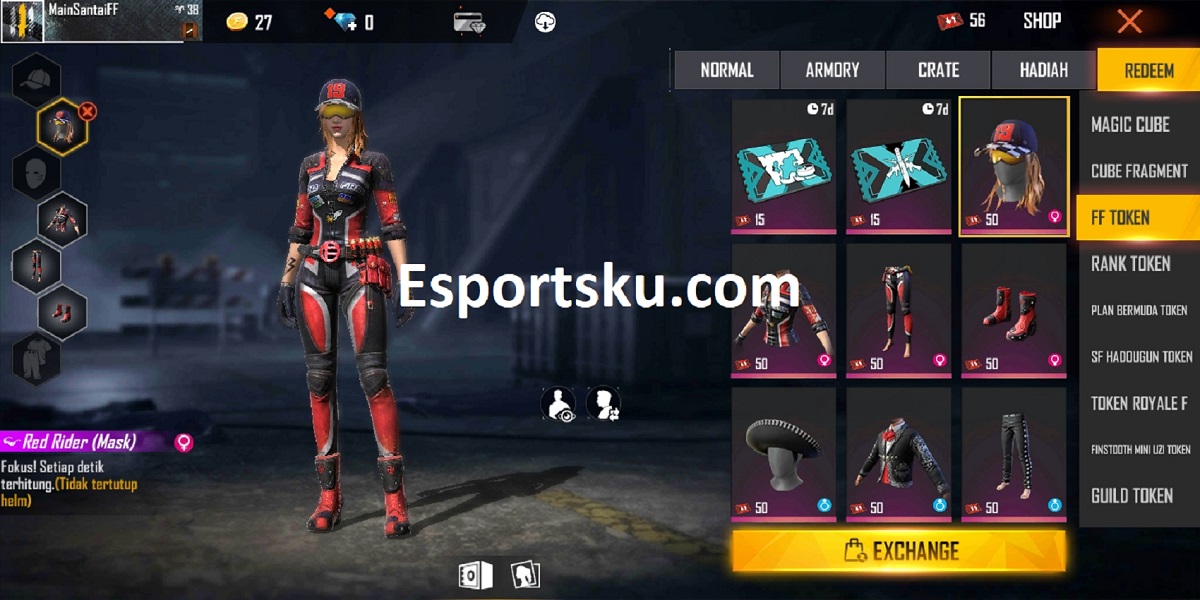 That's why let's have it right away, this cool bundle and use it when competing later.
How to Get Red Rider Free Fire (FF) Bundle
Enter the Free Fire game, then you select the section called Shop on the left in the form of a basket.
Then after that you can immediately enter again into the option called Redeem in the right corner.
Click here, which says FF Token, to get access to buy a special exchange bundle like that.
Then you can just scroll down, so that later you can find the Red Rider Bundle in this FF Token.
After you find a Bundle like that, then you can immediately buy it using the existing FF Token.
The total of all parts of this Bundle is 200 FF Tokens, then we can buy the Bundle directly as a set.
This bundle will go directly into the Vault, so you can use it directly later.
By using some cool Bundles when playing this game later, it will be a cool performance that you can try playing too.
Of course, by taking advantage of things like this, in the future playing the Free Fire game will become more exciting and you won't be bored anymore.
Because the Red Rider Bundle, too, is very similar to a set of racers in the game.
If you know the Misha Free Fire character, it means that you know that the Bundle is indeed suitable for him to use.
Do you already have enough total Tokens? If so, let's immediately have this Bundle and use it when competing later.
After knowing the Red Rider Free Fire (FF) Bundle, then you must immediately get it if you already have a total of 200 Tokens.
If you don't have the right token, it means you have to be patient and wait for it until the token is actually there.
Especially for How to Get Grilled Corn Bat Free Fire, if someone approaches your female character while using Red Rider, just hit it.