This is how to get the Raver Bundle Free Fire (FF), because it is one of the choices that are not too difficult for us to do. From here too you will have some cool prizes, not even for the Bundle and a few things for us to get.
Moreover, for the presence of several new events that appear in the Free Fire game, of course all of them must be completed smoothly. So that later there will be no more difficult missions or events that you will miss, of course this is the right choice.
Especially to see the Booyah Style Free Fire Event Schedule, there will be many events and missions that you must complete now. When all the missions in this event have been completed, it means that there is nothing more for you to get the reward.
Well, it's not much different from How to Get Raver Bundle Free Fire (FF), because this is a Bundle package that you must have. There are some additional prizes that we can get, if we try this method right now.
How to Get Raver Bundle Free Fire (FF)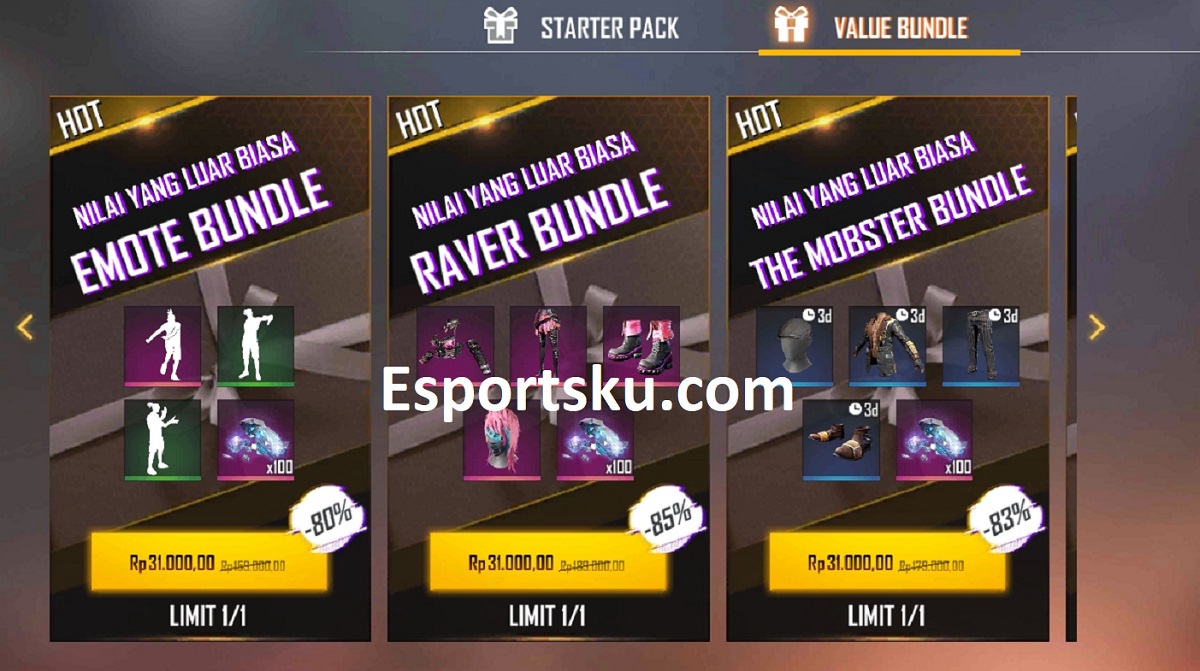 First you have to login first to enter Free Fire.
After you are in the Lobby of the game, select the one that looks like a Diamond at the top.
Now that you have entered the option, then you can just select the section called Special offers.
Press the button that says Value Bundle Free Fire to get this Raver Bundle now.
Swipe your cellphone screen to the right and you will soon find a Raver bundle.
You just buy it directly using only 31 thousand rupiah.
This purchase is only valid in the game, you must prepare Credit or Google Play Card to do this.
If you have purchased this Raver Bundle now, you will not be able to buy it again because you can only try it once.
The prize will go directly to your account and we can immediately use it later.
In the Raver Bundle that you can get right now, it's really easy, of course, follow it and maybe you'll get the item. Then the content may be good enough for novice players or need a cool bundle. but this bundle is for the female character.
All accounts will have a discount of up to 85% for the first and last purchase, you can use this opportunity now. Not only Bundles that we can get, but for Diamonds, of course, we can also get additional bonuses.
The diamonds that are present in this Raver Bundle Item are only 100 pieces, quite large and maybe you want to have them too. But unfortunately, this feature is not like Top Up, so you won't get the event prize if you buy this.
But maybe you can look for other Valau Bundles besides this Raver, because there are still some things that we can get cheaper. In fact, we can still use this as best we can, so as not to miss another new event now.
Because there are several opportunities that we can do, if we follow this event as well as possible in the Free Fire game later.
After knowing How to Get Raver Bundle Free Fire (FF), maybe you will be immediately interested in trying it now. Because this is a Package that we shouldn't miss, you can even get bundles and bonuses too.
Especially to know Tips for Playing Events Find Your Style Free Fire, one of the good events and we must finish now. It is certain that the prizes that you will get later, are quite profitable for all of us.