This time there is a way to get the Moco Swing Free Fire (FF) Bat Skin, have the skin immediately and use it. A power that emerges from this Moco Bat, will make all opponents glitch and experience an error for a few seconds to recover.
In fact, there are still many new events that we can use in the Free Fire game, maybe you will like it and be very interested. Moreover, gifts that you might have later, maybe through the course of this event, we will find many new things.
Including the appearance of the Moco Rebith Free Fire Event Schedule, of course there are many prizes that you can use now. Because all of this will provide some good opportunities, so that later players will not miss this opportunity in the future.
Then there is also a way to get the Moco Swing Free Fire (FF) Bat Skin, for sure you will get a weapon skin from here. It's just that there are some conditions that the player must do, if you want to take the prize.
How to Get Moco Swing Free Fire (FF) Bat Skin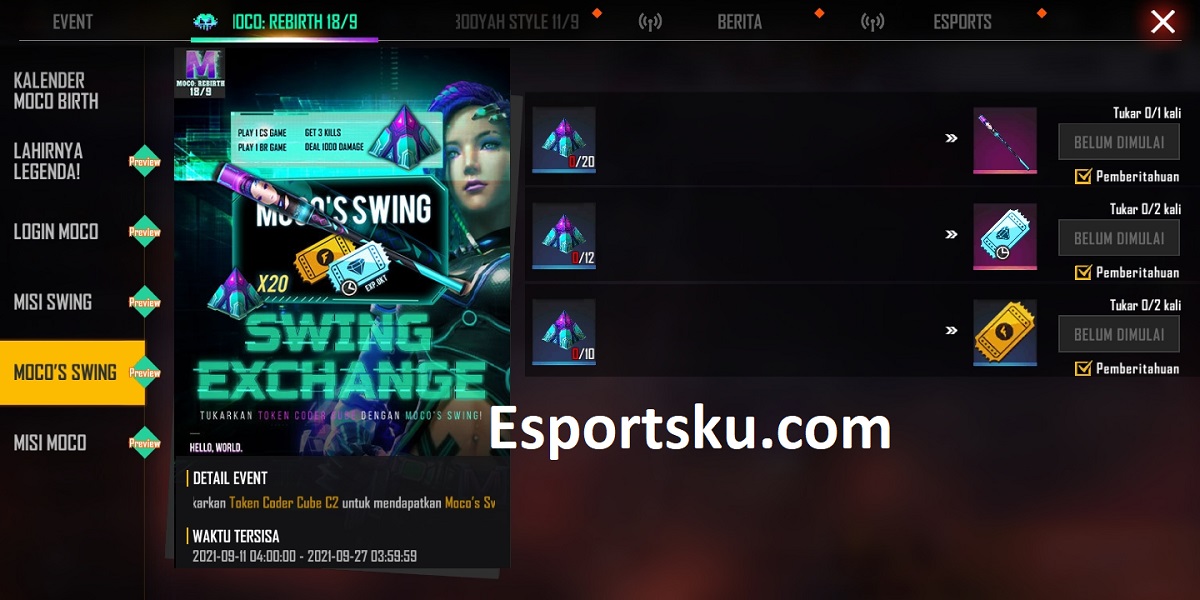 To have this skin, players must take part in the event from September 11 to 27, 2021.
Then you can check this mission directly in the Event Tab section in the lobby, then look for the Mission menu options.
On the left you will see a Moco's Swing, now this is the place to get the prize.
We will have gifts other than Bats, but there is a condition that must be completed if you want to receive the skin later.
Players must first collect a Coder Cube C2 Token to be able to have this main prize.
The skin that you have successfully exchanged will immediately enter the Weaponary Free Fire section.
If you like it, you can just use it and enter the Skin category that we can install in the Lobby game.
Surely you will immediately be excited to get a skin like this, because Bat Moco itself has a cool motif. This even appeared in the Moco Swing Free Fire Skin Leak, before this event appeared, the leak had already appeared first.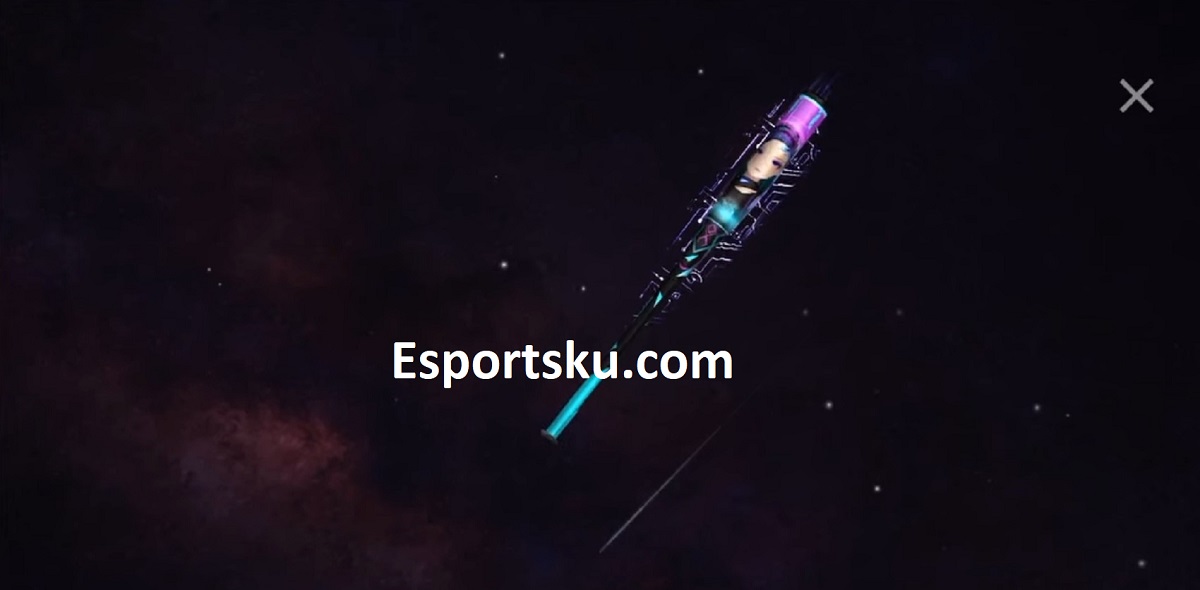 To get the prize, let's find out how to get the Cube C2 Free Fire Coder Token, it's easy and won't be too difficult. It's just that you have to do it regularly, because this mission will be reset every day until the completion date.
The following are some of the totals of Tokens that you must exchange if you want to get the Moco Swing Bat Skin.
Moco Swing Bat Skin Grand Prize: 20 Coder Cube C2 Tokens
Diamond Royale Ticket: 12 Token Code Cube C2 ( 2 times redemption )
Ticket Gold Royale: 10 Token Code Cuber C2 ( 2 times redemption )
If we total you have to use 64 Tokens to get all the prizes, it's a lot but very satisfying. Players must immediately play in the event, the prizes will not be missed at all.
Then for some other things to come, maybe more new events will be released that we shouldn't miss at all. Of course, the prizes we get from some of the missions of this event are quite a lot.
After knowing How to Get Moco Swing Free Fire (FF) Bat Skin, you should try it right away and maybe this prize is better too. Use the Moco Swing Skin when competing, so that the enemies who are hit by you have problems that are difficult to overcome.
Then there is also the Booyah Style Free Fire Event Schedule that you can complete, so that you can get the prizes that appear. Will appear in a very large total. because this event is quite satisfying for many players.