You have to know how to get the Moco Month Free Fire (FF) Backpack, of course you will soon like the backpack too. In fact, there are several things you can do, if you want to get this backpack, it's easier to follow the direct method.
Of course, you will have several opportunities, so you can follow and try out new events in this Free Fire game. Make sure everything must be completed as well as possible from the mission of the event, so that there are no more things that the player must miss.
Even for the contents of the Horizon Store Free Fire, you should know that and might be interested in having one of the Skins that appear. Because one of them may also want you to have it, then use the Skin so that it takes longer to fight the enemy.
Well, it's the same as for How to Get a Moco Month Free Fire (FF) Backpack, one of the newest parts of this event. Players must immediately find out firsthand, we can actually get this Skin through what kind of features right now.
How to Get Moco Month Free Fire (FF) Backpack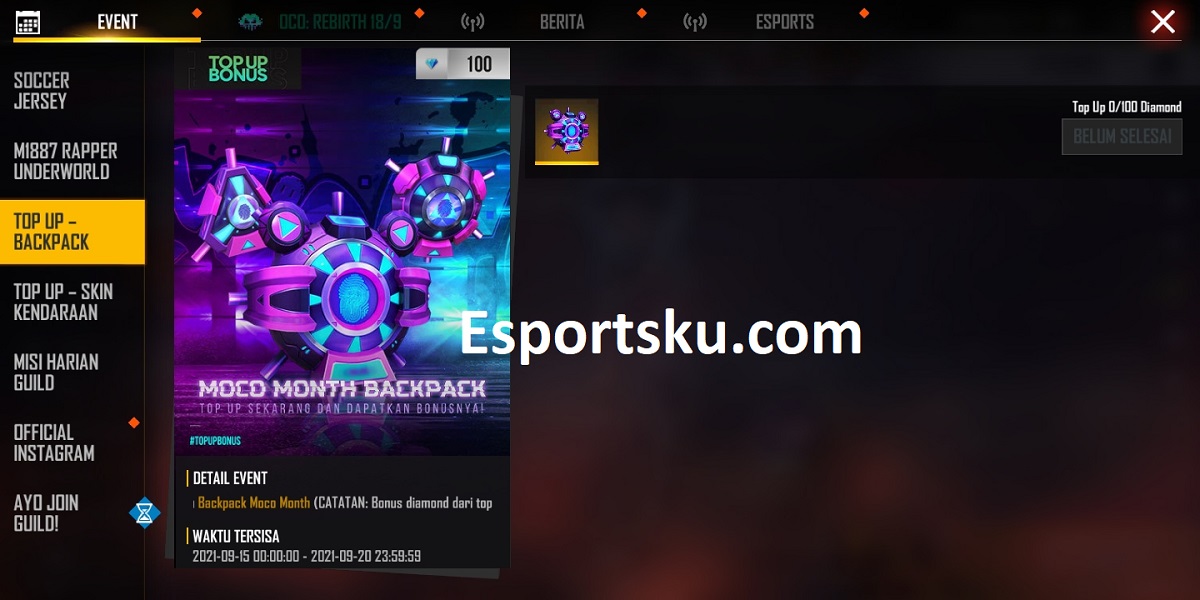 This event period will take place from 15 – 20 September 2021.
You must first log in to the Free Fire game to start the process of getting this backpack skin.
Then go to the section called the Event Tab right to the right of the Lobby of this game.
After you have entered it, immediately look for an event called Top Up Backpack.
Now, later on, players will see a Moco Month Backpack Skin that is here for us to get right away.
You only need to top up as much as 100 Diamonds so you can get the Skin.
Top Up using Safe Online Services and From within the game, avoid Illegal Top Up because it is prohibited.
If you have done something like this, make sure you immediately receive the gift on the Event Tab earlier.
You can directly check in the Collection if you have got this Skin earlier.
Of course, the method is fairly easy for players to do, they will get pretty good prizes. Moreover, the Moco Month Free Fire Backpack Skin appeared, which is one of the leaks that was discussed in the past and is finally here.
If you want to get this skin now, of course you can do it right away and maybe the prize is very good. Because the prizes that we will get are also included in the most profitable part, it will definitely be cooler than before.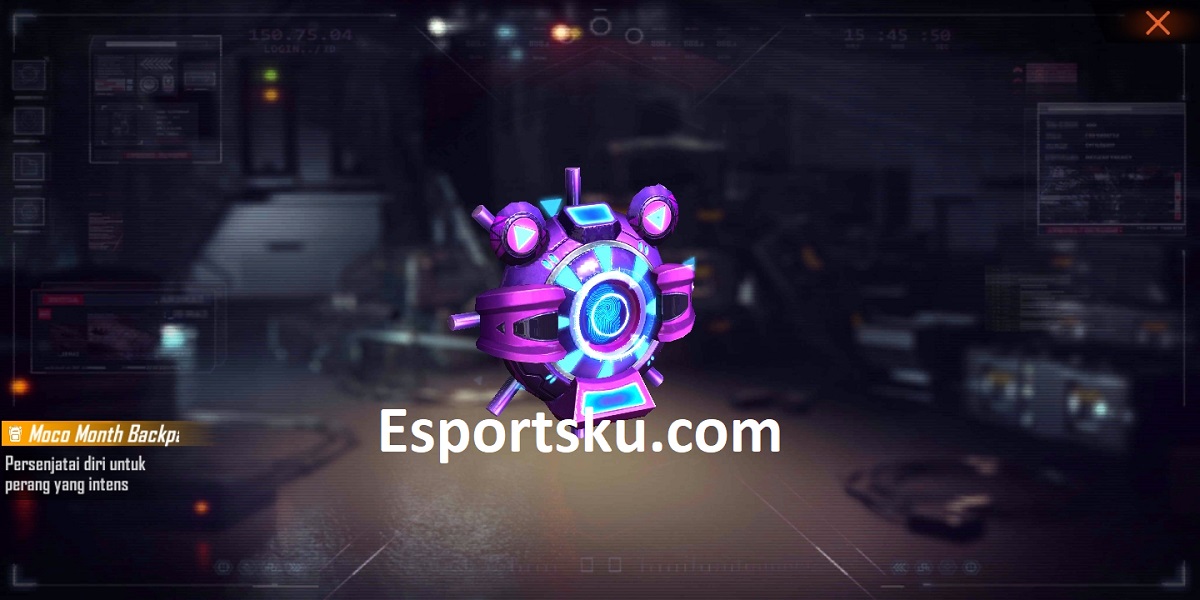 For now, you have to know Tips for Optimizing the Free Fire Backpack, so it's not full of useless items right now. The Skin Backpack period is cool but you still can't manage the items that are carried, of course it's just a lie and everything is normal.
Even now, we know that there are still some new events from the Free Fire game for you to use. Besides that, there are still several other prizes that we can get from the missions that are present this time.
Surely you will like all these things and use them, because all that is present now is quite satisfying for all of us. You won't miss some other new events, if you follow and run the event missions.
After knowing How to Get a Moco Month Free Fire (FF) Backpack, you must be prepared to receive gifts like this. It won't look bad, because the backpack has a pretty high value now if you buy it.
Especially now that we can know how to play the Pew Pew Pew Free Fire event, because from here we can get a Coin. Then the player can use the coin, to buy lots of cool items and interesting skins.