You have to know how to get the MCL-FF Cyber ​​Neon Free Fire Skin, maybe this will be one of the coolest skins. It will even make a Sports Car later, look different because the appearance of the Vehicle has changed because of the Skin.
Maybe you guys will soon have some new events right now, because there are some new things for us to get soon. You just need to wait for time for you to wait, so that later you won't want to miss it at all in this game.
Moreover, we also have the newest Free Fire x McLaren Project Formula Collaboration, then there are many other interesting prizes. Of course you will have some good opportunities, if you follow this latest Event to complete missions immediately.
Then try How to Get MCL-FF Cyber ​​Neon Free Fire Skin, because this is a new skin and you should have it right away. It won't be too difficult, if you know how to do it right now.
How to get MCL-FF Cyber ​​Neon Free Fire Skin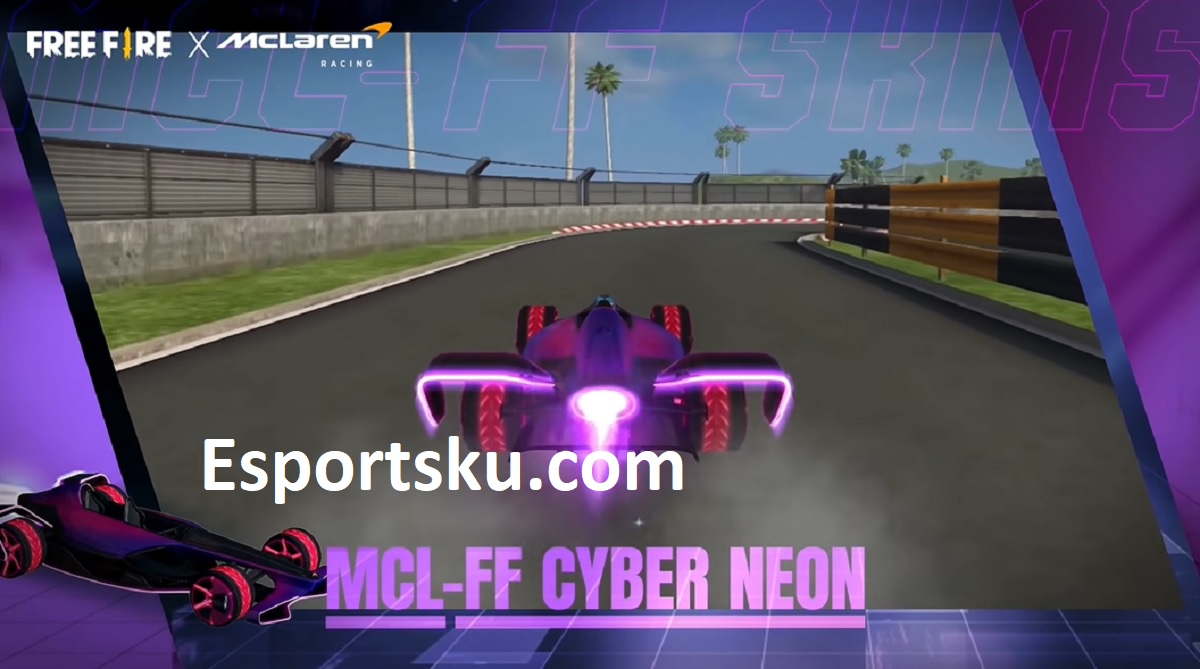 The event to get this Skin will take place on September 11, 2021 and lasts for 1 week only.
So that you can know, just enter the game first and select the Event Tab section which is right next to the lobby later.
Now, you can immediately look for the Cyber ​​Neon Top Up Event in the selection section that is currently underway.
Then after you know directly the Top Up mission part, then immediately fill in only 200 Diamonds.
You can directly fill in diamonds using in-game features or use online services that are guaranteed safe.
It is forbidden to use illegal top ups at an event like this, not even at an event.
After doing the Top Up, then you immediately receive the gift and use the skin when driving in Bermuda.
This new skin is indeed present in a special way in the continued collaboration of the new Free Fire and McLaren games, maybe you will like it. Moreover, the presence of this skin will indeed give a lot of new impressions, for the players if you want to have cool prizes.
Yesterday, we just learned about the MCL-FF Cyber ​​Neon Free Fire Skin Leak, but now it's ready to be released into the game. Now, this is an opportunity that you should use, to get that cool skin and it's definitely going to be really cool.
Just fill in and top up a lot of the diamonds, then you will immediately succeed in getting the main prize like this. Make sure we don't miss any prizes, because the MCL-FF Skin this time is quite good and very profitable.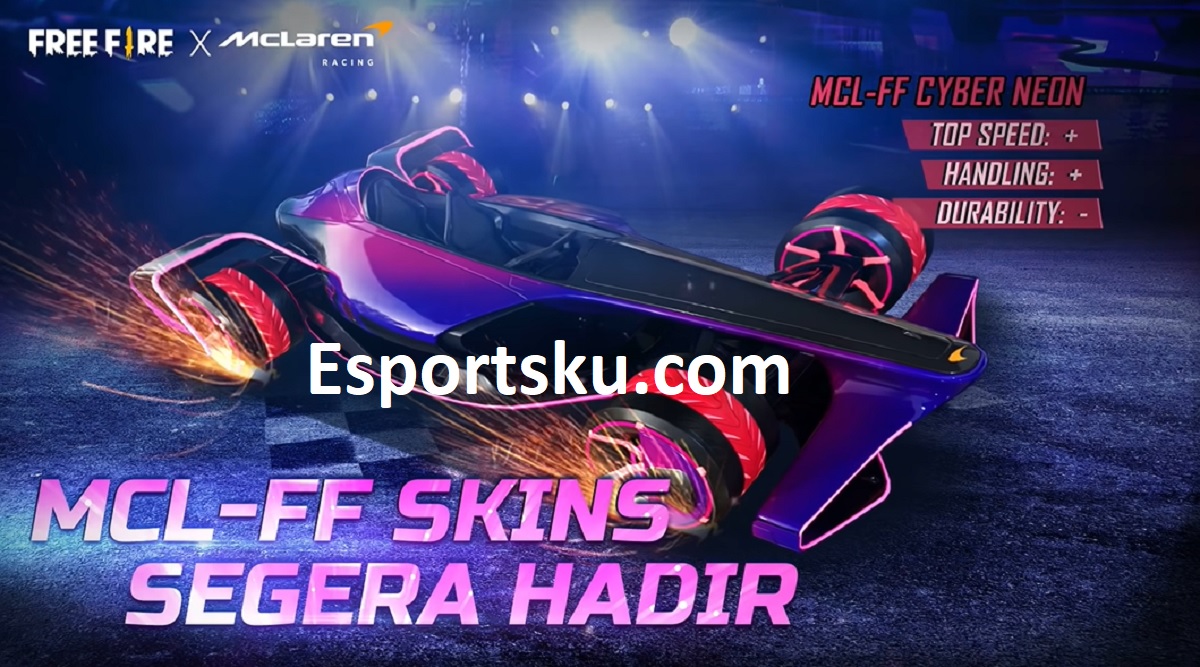 The skin will also give the user additional stats such as Top Speed ​​+ and Handling +, but unfortunately Durability has been reduced. This skin is fast and easy for us to control, but unfortunately in a position the immunity has decreased.
You may feel that the vehicle will be destroyed quickly, because you use this skin. But let's just take the good side, if you are present in the top up event for this relatively rare vehicle.
Come on, hurry up Top Up and have this Vehicle Skin prize right away, when will you get a McLaren Sports Car Skin from the top up bonus other than yesterday's.
After knowing how to get the MCL-FF Cyber ​​Neon Free Fire Skin, let's just collect the other prizes too. Because there are still many other than the vehicle skins, even yesterday we got the coolest new event mission.
Then you also have to know Free Fire Top Up Tips right now, because the prizes that you can get are indeed many. It's even quite profitable to be able to have a DM without having to spend any money at all.