This is how to get Matryoshka Free Fire (FF) Loot Box, it's easy and fast for you to complete in the upcoming new event.
Not only that, if indeed this latest event will be lively and will provide lots of attractive prizes to be obtained.
Of course, with the presence of such things, it will make all of us even more excited to play the Free Fire game later.
Because what is presented in this game now, really interesting missions and events to be used by the players too.
Given that the Free Fire x Street Fighter Collaboration Event is still available, this could be another event that you must complete.
Moreover, already knowing the gifts that are inside, maybe this can be used better.
Where to get the Matryoshka Free Fire (FF) Loot Box, things like this have already appeared and can be used by you too.
Just see how, in the article below, yes.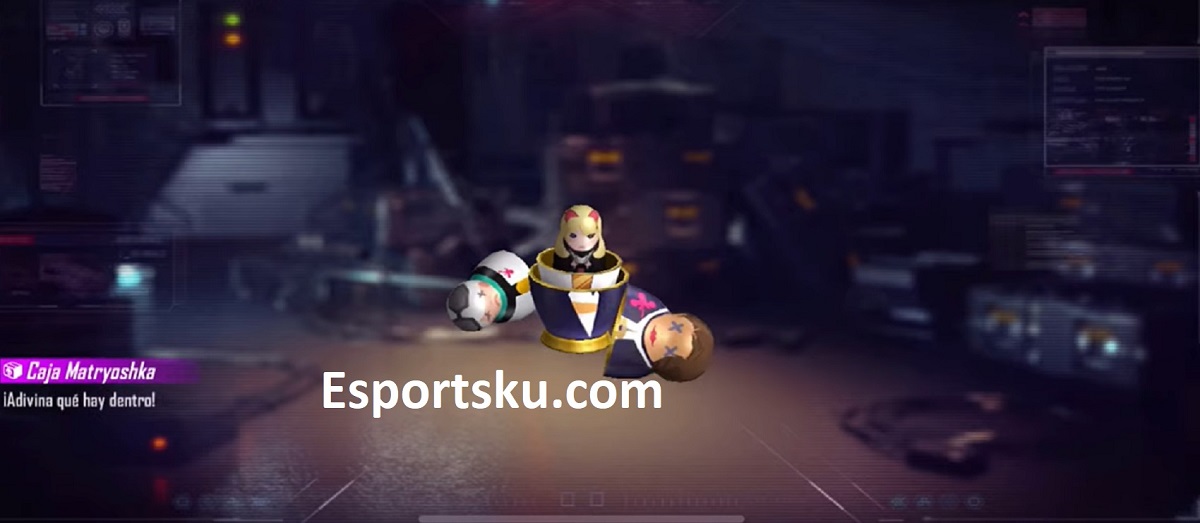 The new event that will be present in this game is the theme of Eid al-Adha, who doesn't know this big holiday and is finally here again.
Of course, those of you who want lots of free gifts, of course, can immediately follow the event and one of them is like here.
You could say that for now, players will also know how to get the newest Matryoshka Loot Box Skin.
Of course, we shouldn't miss things like that at all, especially by taking advantage of the latest events and missions like this.
You have to know that Loot Box Matryoshka is very different, because for Loot Crate Matryoshka Free Fire gives a Gloo Wall prize.

But now we will get the latest Skin from the Loot Box, where it will be there when we succeed in defeating the enemy later.
Not only that, you can find out how to get it right away right now.
How to Get Matryoshka Free Fire (FF) Loot Box
Enter the Free Fire game first, then you will just choose the event that is related to Eid al-Adha.
Then after you find the mission event, just look at the mission given in the event.
Here you will be asked to do Mabar with friends first, before you can claim the main prize of the Loot Box.
Mabar as much as 12 times, then you can get these cool gifts and immediately receive everything without missing anything.
The main prizes here are Loot Box Matryoshka, Loot Crate Bundle and Pet Box Panda.
After your mission has been completed to play, then you can just receive the gift in the event tab of this section, yes.
The event period will start from 16 – 25 July 2021.
The gifts you receive will go directly into the Collection and receive the gift.
By following a method like this, then you immediately try it and get a cool skin like that.
Because later there will also be a Matryoshka Free Fire Grenade, where the item will be present on the Indonesian server later.
You just need to wait for the release time, so that all of you can receive cool items and prizes for interesting events like this.
After knowing how to get the Matryoshka Free Fire (FF) Loot Box, then you must complete this mabar mission right now.
That way, just take advantage of several other events, so you can get the prizes that are in it now.
Also know how to get a free Magic Cube on Free Fire, so that later we can easily exchange the main prize in the Magic Shop.