This is how to get Mafia Girl Free Fire (FF) hair, you might look even cooler if it's like that.
Because from the appearance of the female character, which is usually beautiful, it's better if we change it to be very and feared by all guys later.
Surely the female character would be cool, if for example she wore a look like this.
Even though it's still good guys, but there are some other interesting things that you might find, right now from the game too.
Because indeed we ourselves can try How to Create a Cool Account on Free Fire, so that many will follow and give Likes later.
Not only that, players will also wear cool hair if they want to be more attractive.
Just like those of you who already know How to Get Mafia Girl Hair in Free Fire (FF), just imagine Girl being a strong Mafia Boss.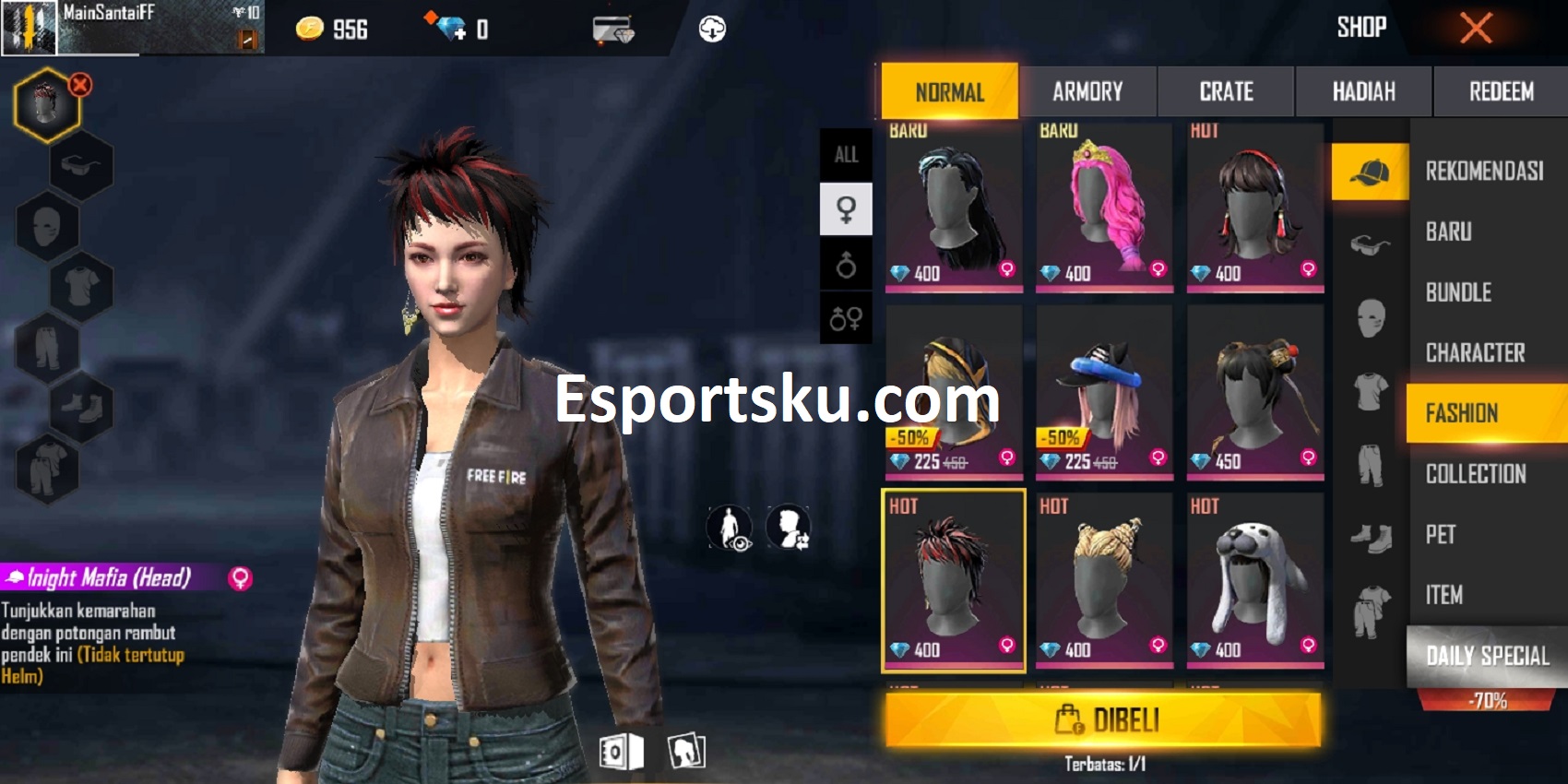 There are already a lot of hair presented in this game, it's indeed a cool fashion appearance for you to wear.
Well, one of them is from the way we get Girl's Hair, but the theme given is Mafia.
Who doesn't know the Mafia in this Free Fire game, one of the most dangerous groups led by Antonio.
But there was a girl who dared to challenge him, finally he managed to become one of the most powerful members of Antonio.
The hair that is presented is what is said to be the Mafia Girl Style, so many players also want to have a Hair Skin like this.
Of course, by having hair like that and wearing it on one of your female characters, Antonio will definitely be accepted as a member of his team.
But how do you get this hair quickly and not too difficult? You can try it right away, right now.
This is How to Get Mafia Girl Hair Free Fire (FF)
You have to enter the Free Fire game first, make sure that you are logged in with the correct account.
After that, when you are in the Lobby section of the game menu, of course you can directly enter the Shop on the left.
When you are in this shop, you have to choose the name Fashion and it is directly in the head style section.
Scroll slowly to the bottom, to be able to find the Hair Skin and can be used directly in this match.
Eits before you buy the hair, it must be purchased first using Diamond at a fairly cheap price.
You only need to spend up to 400 Diamonds, to get cool hair like this.
After that the item will be permanently present in the Vault, no need to be afraid anymore that your female character will look ugly.
So by following this method, of course you will have one of the best parts of the character used to compete.
Of course, by taking advantage of things like this, all of you will definitely give an attractive charm that will make enemies like you.
Attracting the enemy's attention is also not difficult if you use this hair, then you will also know that this skin can indeed make you strong.
How? Interested in getting the skin? while it's cheap and in the shop now.
After knowing How to Get Mafia Girl Hair Free Fire (FF), then you can try it directly right now.
By utilizing mafia hair like that, our female character will look more attractive than before too.
Moreover, there are also 20 Coolest Skins on Free Fire, so you can use them later in the current match.