You have to know how to get Free Fire (FF) Joy Tokens for events, because otherwise there will be no prizes for all of them. Tokens that are present for new events now, will indeed provide lots of attractive prizes that you can use right now.
Especially for the presence of several new events now, there are indeed lots of cool prizes for you to get from the Free Fire game. Then there are other things that we can find in this game now, because all of them are quite profitable.
The prizes that are present on the Booyah Style Free Fire Event Schedule, of course, the prizes that we can get are quite a lot. Have it right away and maybe the prize will be rare, collect it and follow the event until you finish playing right now.
Then for the presence of How to Get Joy Free Fire (FF) Tokens, it's easy and you must know if you want to get new prizes. Because the opportunity to have the Token is quite large, but it may be time consuming if it is often delayed trying it.
How to Get Joy Free Fire (FF) Tokens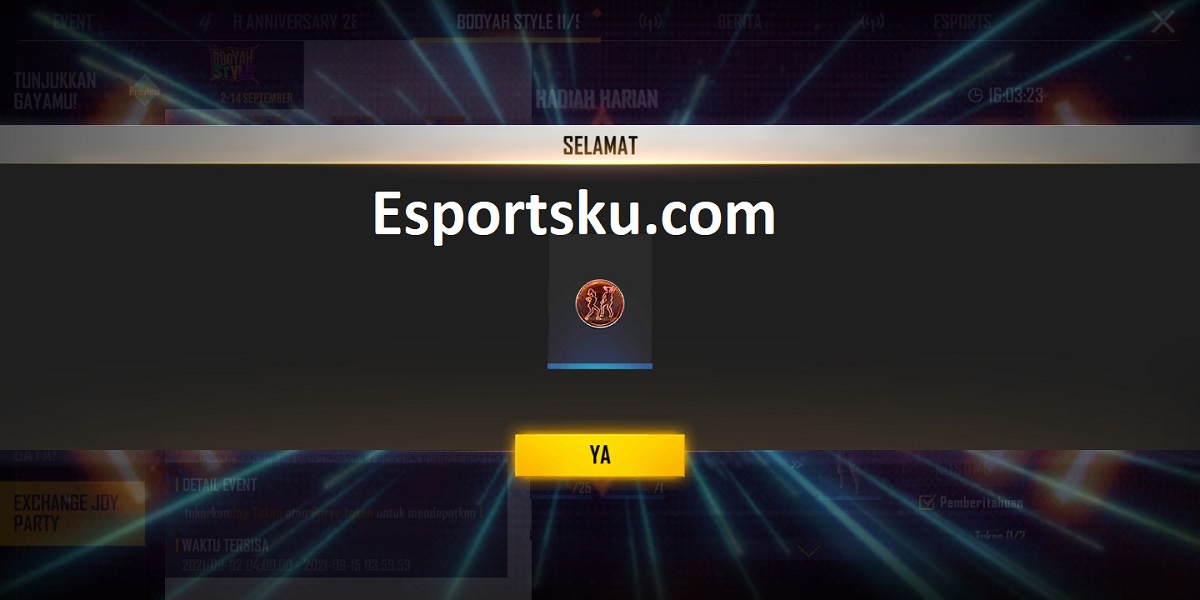 Aftermatch Drop
The Token collection period will take place from 1 – 12 September 2021.
If you want to get the token, first enter the Free Fire game and choose to play any mode.
Whether it's Clash Squad, Battleroyale or other modes except Training, of course, we can get this gift token.
It doesn't matter whether you want to be Mabar or not, Rank and Normal because everything will be counted in the Event right now.
Try to finish the battle on Battleroyale at Rank 18, so that the Token Drop rewards will increase.
When all is done, then you can immediately receive the Token and use it.
Exchange Joy Party
Not only from Aftermatch Drop, you can also get this Token from the Exchange Event as well.
It's quite easy because you only need to log in every from September 2-15, 2021.
The total tokens that we can get from here are quite a lot, the total may reach 10 or 12 pieces.
This Token Prize will go directly to the Vault, don't worry this event won't be too difficult when you try it yourself.
Now these 2 methods will indeed be present for us to use when we want to get this Token, later we can exchange the prizes at the Free Fire Event Joy Party Exchange. The prize must be really waiting for players, because it's free and quite impressive.
It depends on you who intend to play the event or not, because the prizes we can get are various tokens. Every time you complete a match, you will immediately get a token gift and also log in every day.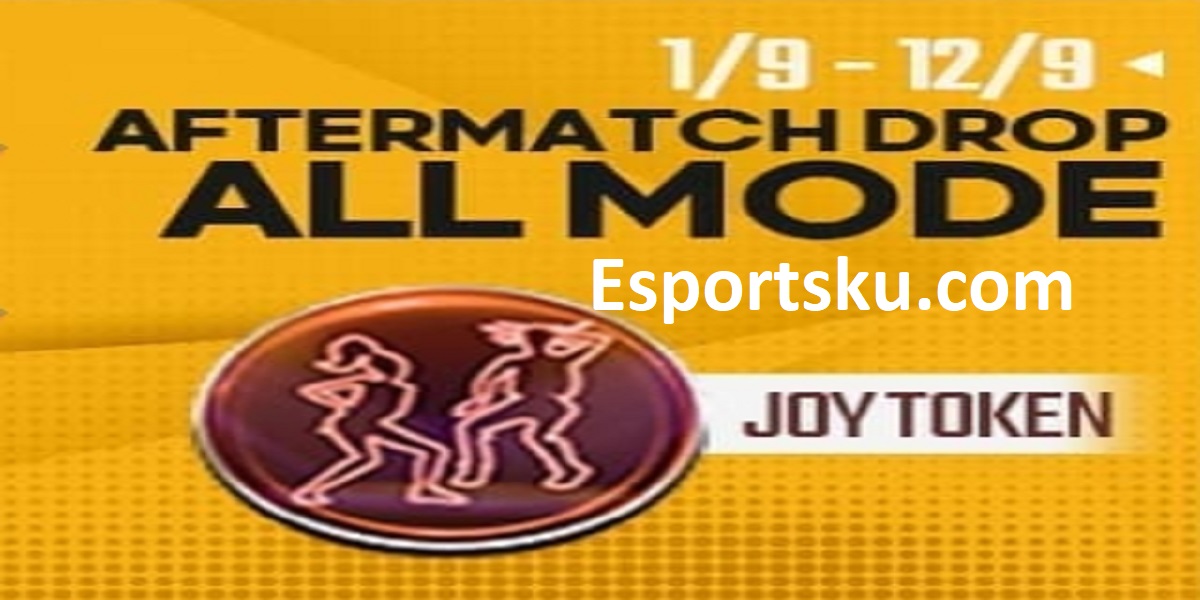 Collect as many as possible, so that later you will not miss any Prizes that are present at Booyah Style this time. All of these are present in a special way, diligent players may find it easy to get the various prizes that appear now.
It's time for Free Fire players to unite to complete this event, so that everyone can get the same and profitable prizes. Nothing will be missed, when you have participated in the event and tried it right away.
After knowing How to Get Joy Free Fire (FF) Tokens, just collect these Tokens now and have the exchange prizes. If you are really diligent in competing, maybe it won't take too long to collect them later.
Then don't miss it if there is a Free Choose a Free Fire Booyah Style Character, have the gift and use it for a short trial. If you have the same character later, you will definitely want and be interested in buying it directly.
Keep visiting Kabargokil for the latest information, Follow our Kabargokil Instagram and YouTube news, too!