So this is how to get the Hip Hop Angel Free Fire (FF) Bundle, it's not too difficult for you to do right now.
By taking advantage of things like that, you will definitely get a great opportunity to get rare items that are present again in this game.
Of course, we shouldn't miss something like that, because currently Hip Hop Angel is the most awaited bundle.
That way we will indeed receive several new events that will appear soon, in some new updates in the future.
All of this is presented quite special, even with the Free Fire x Street Fighter collaboration, it will make July even more festive.
Because what we will feel, is one of the most special events and there are many attractive prizes and easy missions.
Especially when it comes to How to Get the Angel Free Fire Hip Hop Bundle (FF), it's very easy and you can use it right away.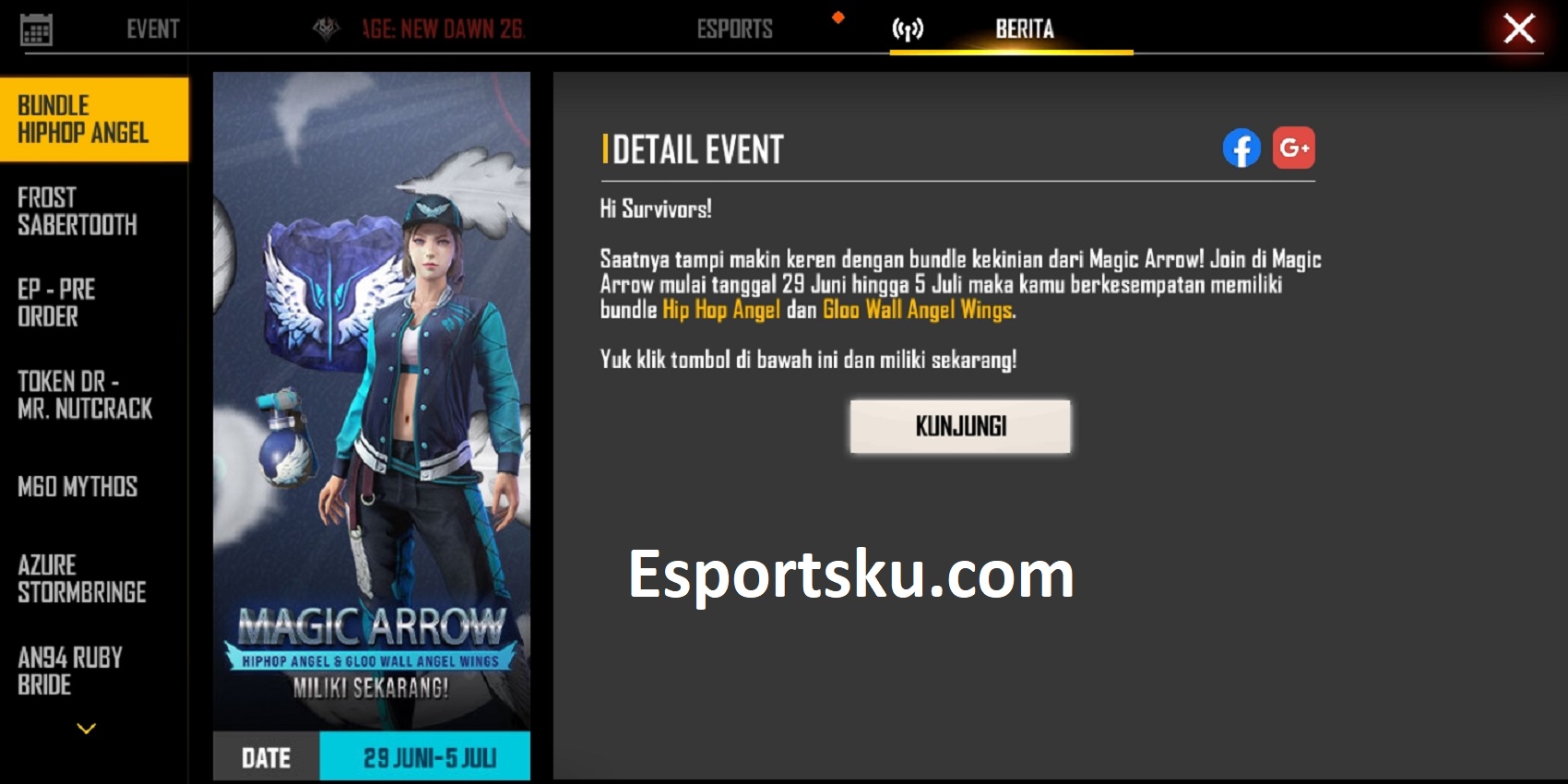 So for now we know, if there is a new event that is presented in the Free Fire game.
Where you will later get a Hip Hop Angel Bundle, it is one of the rare items and can now be obtained again.
Of course, by taking advantage of events like that, you can get this grand prize and immediately use rare items.
Not only that, you should also know that this Hip Hop Bundle is indeed quite special if it will be used in several future modes.
If you are an old player in this Free Fire game, then you have to know and for example having a skin you have to be patient.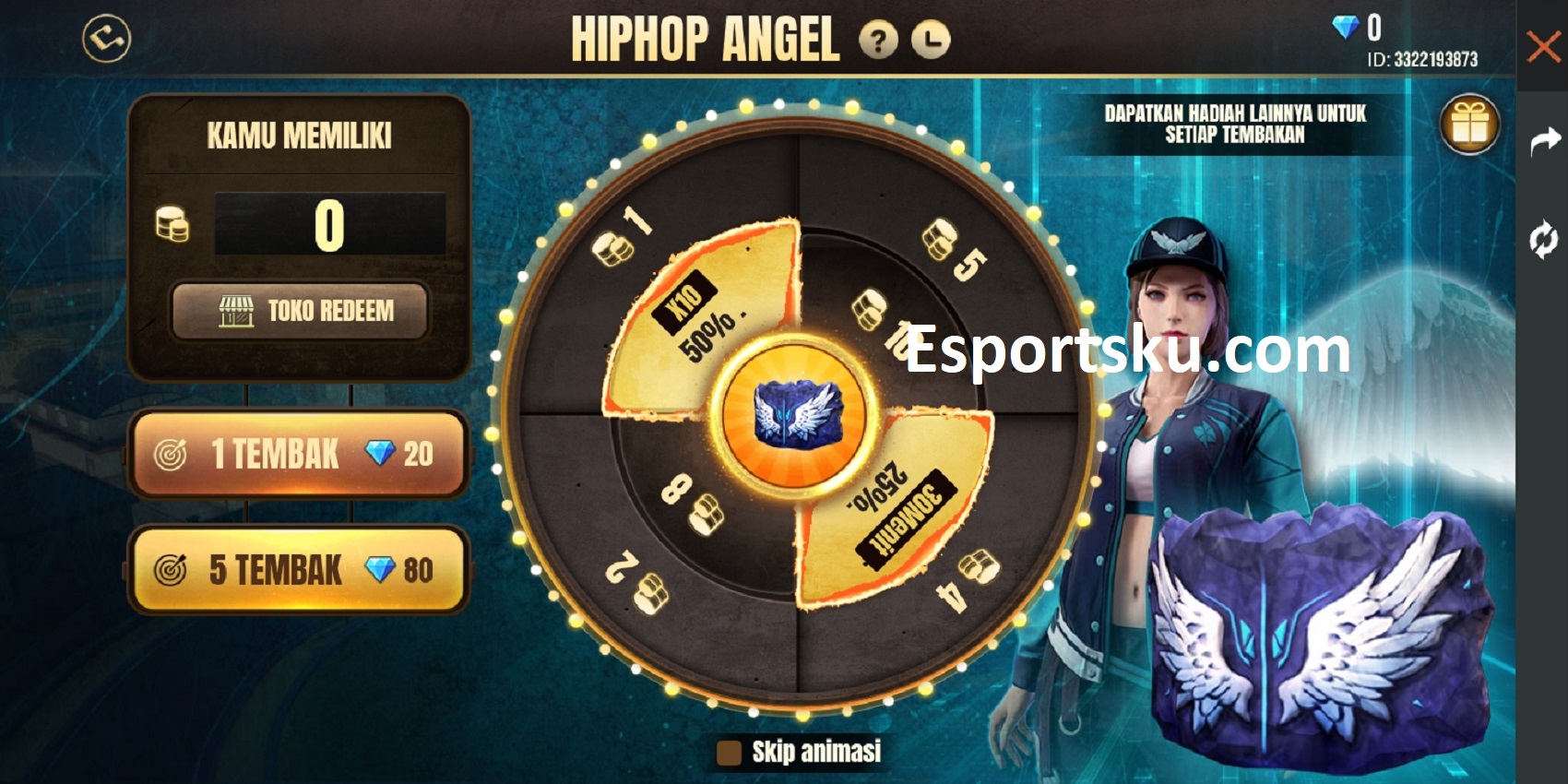 We used to get this set and the Angel pants, just by logging in daily.
How to Get Hip Hop Angel Free Fire (FF) Bundle
In order to get the Hip Hop Angel Free Fire (FF) Bundle, the player must spin a free fire diamond of 20 diamonds, here's how:
This event will be available from June 29 – July 5, 2021, so it's a long time for you to get the bundle.
Login first into this Free Fire game, then you will just select the section that says Event Tab on the right.
Here, for those of you who have entered the event menu, you can immediately select the section that says Event or News.
After that, how to get the Hip Hop Angel Free Fire (FF) Bundle will be brought into that section, then find this Angel Bundle Event and can go straight into it.
In this event, you have to do Spin 1 to 5 times at a price of 20 and 80 Diamond Free Fire.
You have to collect Coins, to be exchanged at the Redeem Shop and also Discounts and Gloo Wall Skins.
Then the prices for each item presented in the Redeem Shop have also been adjusted, so you can know all of that.
With the presence of an event like this, you will indeed get rare gifts and pants that many players are currently looking for.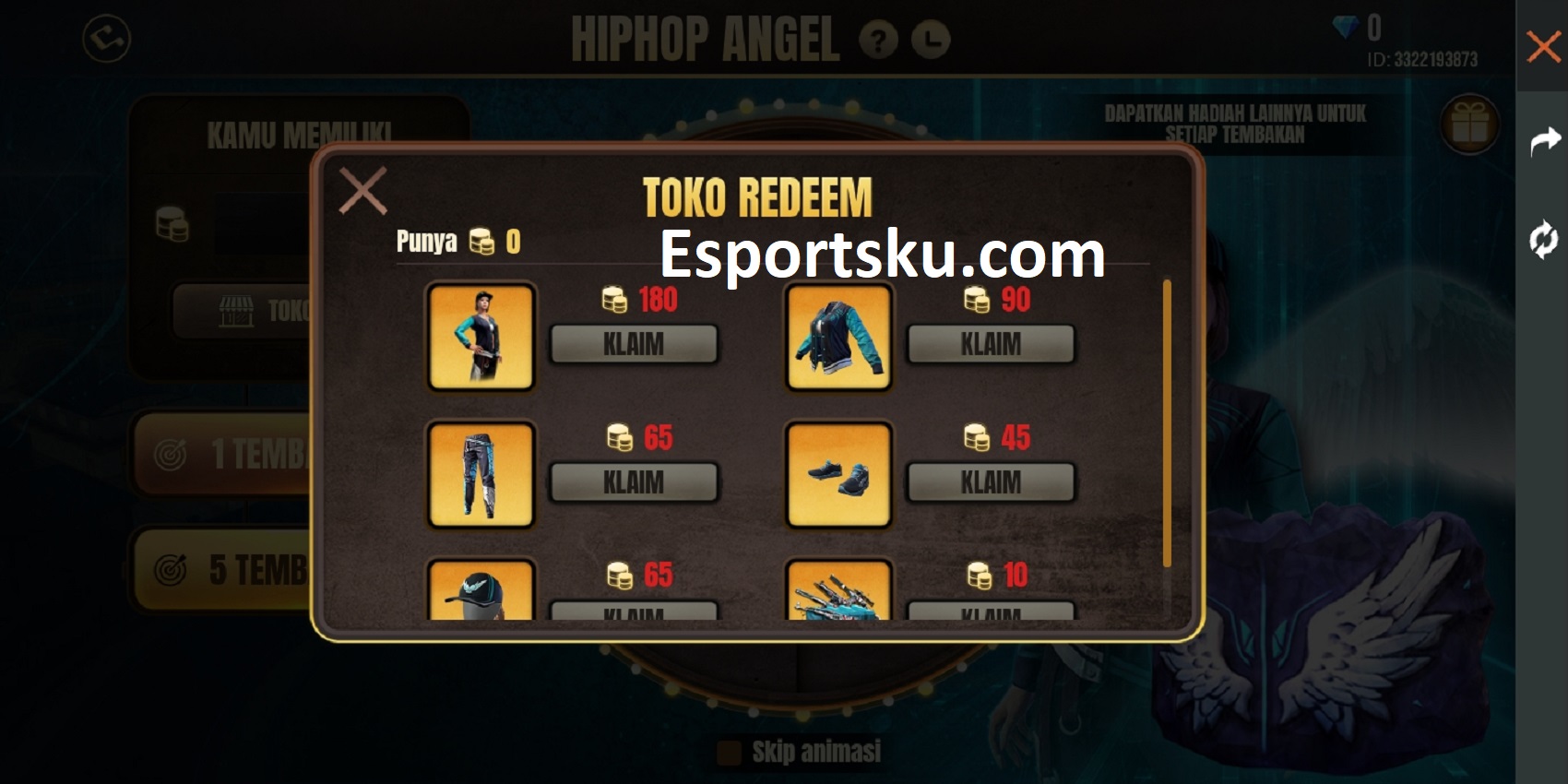 How? Are you interested in participating in the main event? let's hurry up, the event will disappear first and you won't even get that rare bundle.
Not only that, because there are still many other events that you can complete quite easily.
For the list and prizes in this event, you can see it right away.
After knowing How to Get a Hip Hop Angel Free Fire (FF) Bundle, then things like that will make you cooler.
It's no wonder that many players want prizes like that, so we have to be prepared and try various ways to get the bundle.
Because of these Free Fire Spin Hockey Tips, it will indeed help players to get the main prize more easily later.