How to Get Free Fischl at the Honkai Impact x Genshin Impact Collaboration Event
Yes, the two games made by miHoYo have indeed spread news that they will collaborate.
The collaboration that took place in the Honkai Impact 3rd game is approximately one more week away.
READ ALSO: Recommended Weapons and Artifacts Build Kazuha Genshin Impact
Well, it is reported that you will be able to get Genshin Impact Fischl characters for free at this collaboration event. How to do?
How to Get Free Fischl
Turns out it's really easy, Spinners. You only need to log in to the Honkai Impact 3rd game on July 8, 2021.
Well, later on that date you can get Fischl characters for free and also other interesting prizes you can see below.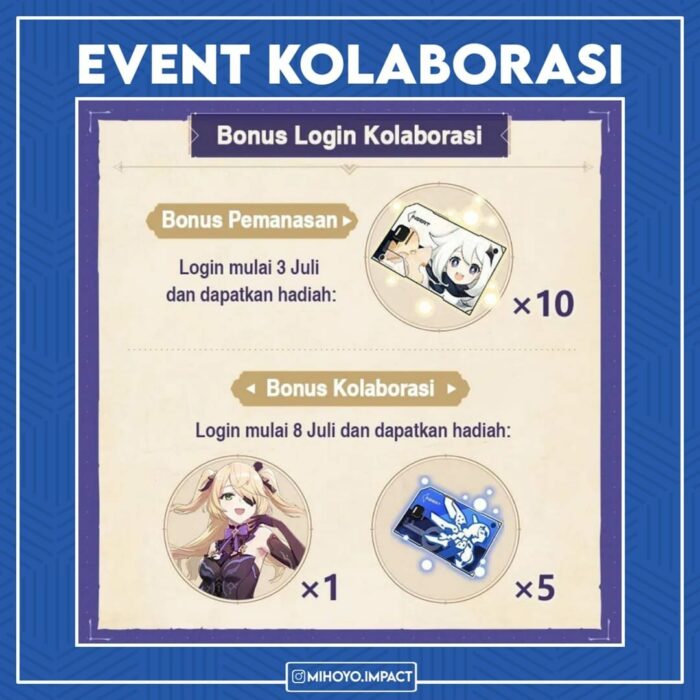 Apart from July 8, 2021, you can also get a warm-up bonus, as shown in the picture above.
Other Attractive Prizes
Because it is a collaborative event, of course you will be able to take part in various events that will be present in July 2021.
First, there is an event story prize, more or less a picture of the prize, you can immediately see below, what is clear is that you can get a fragment of the character Fischl, making him stronger in your team.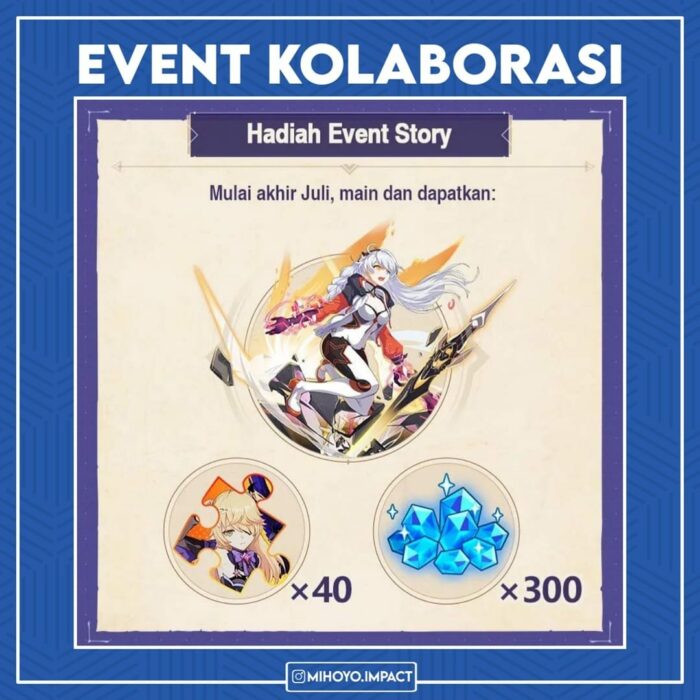 Secondly, there is a collaboration event prize which you can also see below, you can get 60 Fischl fragments and other interesting prizes.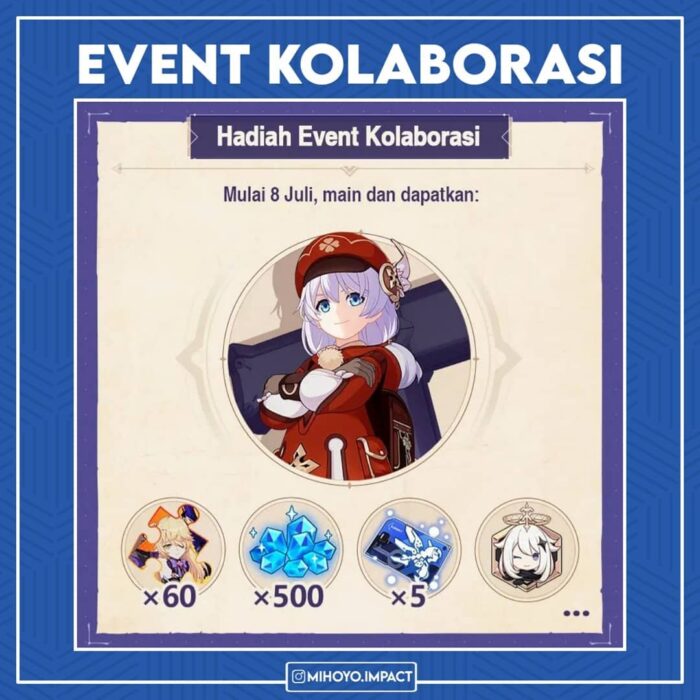 Of course, you don't want to miss this special collaboration event from miHoYo, so don't miss it, because it will be a shame if you miss the many prizes that will be given by miHoYo at this Honkai Impact 3rd x Genshin Impact collaboration event.
How? How to get the Fischl character for free in the Honkai Impact 3rd game is quite easy, Spinners. So, make sure you remember exactly when the event is coming.
READ ALSO: Recommended Razor Genshin Impact Weapons and Artifacts Build
Don't forget to visit the SPIN Website for other latest updates, and follow our Instagram and Youtube.