Here's How To Get Free Epic Or Special Skins at the Latest Mobile Legends Event!
Later on July 10, 2021 (most likely) the MLBB x Star Wars event will be present. Of course, the event is here for you to participate in and you can get the main prize, namely the Star Wars Argus Darth Vader Skin and the Cyclops Master Yoda Skin.
But like most Mobile Legends collaboration events (previously KOF). You definitely have the opportunity to get free skins.
ALSO READ: 5 Most Effective 100% Counter Estes Heroes in Mobile Legends (ML) 2021
Well, for this MLBB x Star Wars event, there will also be an event as usual, and this is the full explanation.
MLBB x Star Wars Event Description
First, you can follow the pre-order, usually the pre-order will be present when the event is officially released.
And for this Star Wars event, you can see it in the image below.
Yes, you can pre-order and login later on July 16, 2021, to get a Special/Elite skin for free.
You can also log in on July 16 to join the Star Wars event. Because for the first 10 draws, you will be guaranteed a permanent Elite/Special skin.
Star Wars Event Missions Get Free Epic Skins
The missions/quests that are present at the Star Wars event are more or less the same as the previous events. Where you need to login, top up and more.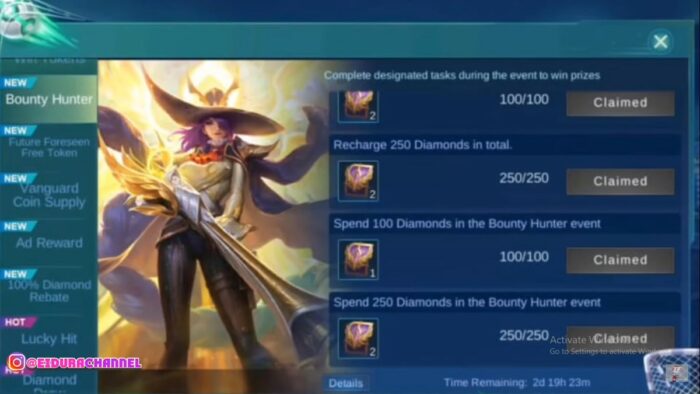 So, you can get a Bounty Ticket which you can later use to draw for free at this Star Wars event.
And looking at the existing regulations can be seen below, for each 10x draw, will be guaranteed to get skin special and above (epic shop and epic limited). And other gifts. Of course, you can get a bounty order that you can get per one draw 5-20 bounty orders.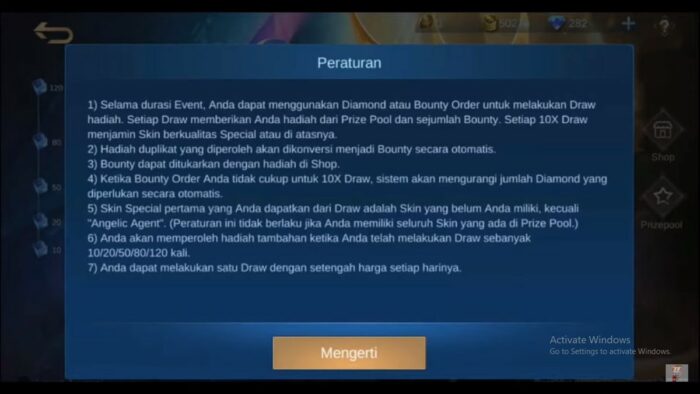 Well, you can collect the Bounty order later to be exchanged for existing skins including Argus Darth Vader and Cyclops Master Yoda collaboration skin.
That's how to get a free special/epic skin at the latest Mobile Legends event.
READ ALSO: Important Mobile Legends Terms You Must Know Part 1!
Don't forget to visit the SPIN Website for other latest updates, and follow our Instagram and Youtube.