Let's see how to get the Fist Bump Free Fire (FF) skin, one of the skins that you might have to try and maybe we'll like later. Because right now there are also some new things, even directly related to the new Fist Bump Skin, right.
Surely there will be many interesting things that we can find in this Free Fire game, even those things will be useful and you should try it. Because some of the missions that are present now, provide a variety of gifts and new items as well.
Maybe you know how to get the Bassrock Free Fire Amplified Bundle, one of the prizes that we can get is very easy. It doesn't take long, just collect the Fragment Token and then you can get the present.
If now there is another Way to Get Fist Bump Free Fire (FF) Skin, maybe it will make you like and interested to have it too.
How to Get Fist Bump Free Fire (FF) Skin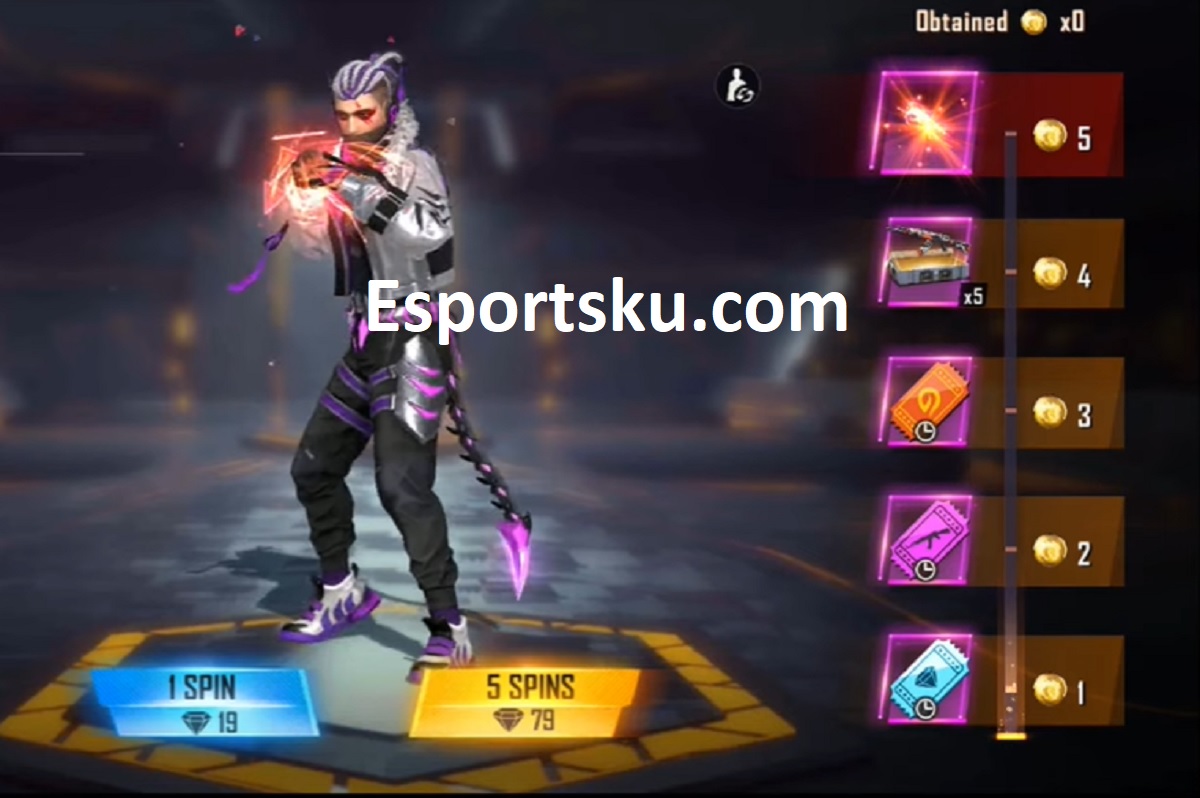 This event will be released on August 26 / 27 2021, then it will last for 1 week until next September.
You must first log in to the Free Fire game, then select the section called Luck Royale on the left.
After you enter this event, select the top Tower Token Event or the name could be Fist Bump.
In this Royale you have to use the Token, fill the Milestone on the right for that.
You have to Spin if you want to get the Token, 1 Spin 19 Diamond and 5 Spin 79 Diamond only and the price is quite cheap.
Then you will start getting prizes one by one, while doing Spin on this Luck Royale.
After you have collected 5 pieces, then you can only claim the right gift and the Skin Fist.
To make it suitable for you to use or not, you can directly check in the Weaponary Free Fire section then press Fist.
You will see the Skin, then if you really like it, you can use it when you compete later.
This skin is indeed quite good, even you will definitely like it if you can get the Skin gift now. Because there are also various things that we might be able to try, especially from the new event right now.
Yesterday there was also a Leaked Beats Free Fire Boxing Skin, but when it was released on the Indonesian Server, it finally had a name change. If you had a chance to see it then, let's just get this new one now.
Of course, you will be more confident, so you don't miss a rare gift or skin in the current event. Because it's also reported that the 4nniversary Free Fire event items are all limited, you don't have a second chance to get it.
How about how to get this Bundle? just use the Free Fire Spin Hockey Tips right now so you can get a cool main prize. Because these tips provide convenience, for players who are less hockey.
After knowing how to get the Fist Bump Free Fire (FF) Skin, you have to be prepared with lots of Diamonds to spin in the event. Then there are some other additions, so you can get more prizes from now on.
Don't forget the Sonictroop Bassrock Free Fire Bundle, the newest item that we can use if we already have it. Moreover, the way to get this, is indeed the most
Keep visiting Kabargokil for the latest information, Follow our Kabargokil Instagram and YouTube news, too!