Later there will be a way to get FFCS Gun Skin Free Fire (FF), this is one of the coolest things for you to collect.
That's not all that is given right now, because there are still many other interesting things to get.
The updates released in this Free Fire game will continue to provide many big changes to be put to good use.
Because by trying the update that is released in this game now, there will indeed be many new things for you to get.
Especially for the problem of Token Loot Crate Hadougun Free Fire, where you can get this at the Shop right now cheaply.
Soon all of us will have many new things, where one part like that can be very satisfying to get.
You can also know how to get FFCS Gun Skin Free Fire (FF), this is indeed one of the newest Loot Crates too.
How to Get FFCS Gun Skin Free Fire (FF)
The presence of Loot Crate items in the game is indeed a lot, well one of them is also the FFCS Gun Skin which will be presented soon.
Of course by using this, your chances of getting other weapon skin prizes will be easier than we imagined.
Not only that, it turns out that how to get this Gun Skin, you can say it's very easy and you can try easily.
Not only from here, but there are still some other interesting updates so that you can make good use of all of this.
Now, after you know how to get the Loot Crate, buying and using it when you want to have a Weapon Skin is easy.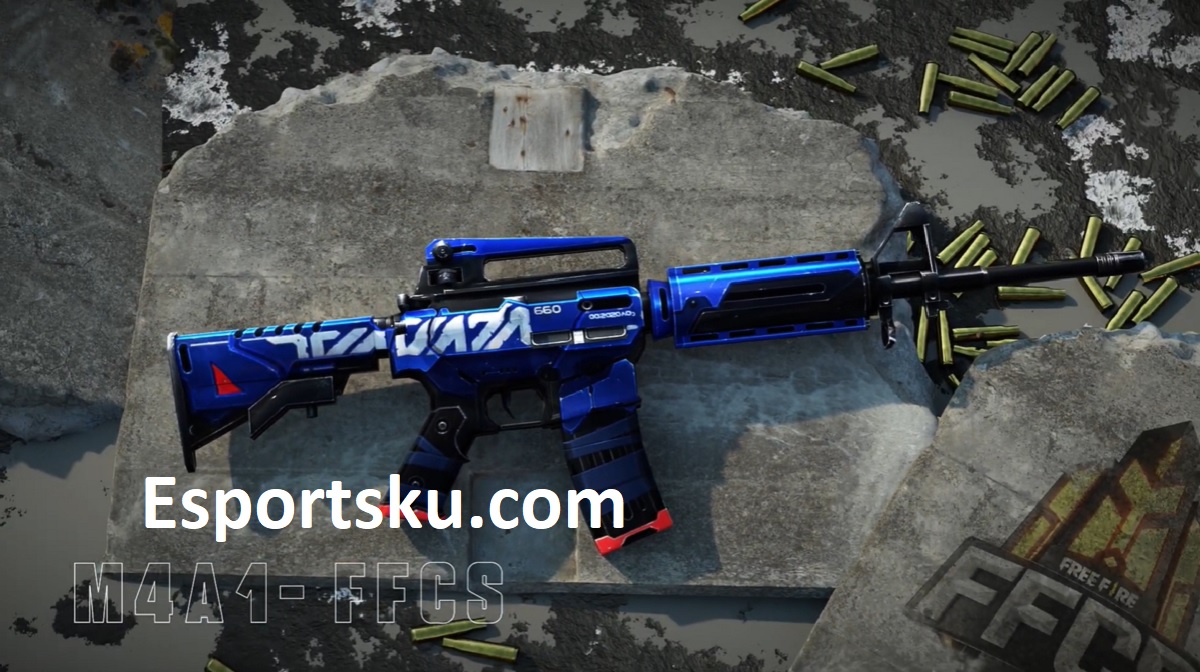 Because in this way, you will also give an opportunity when you want to have a skin later.
How to Get FFCS Gun Skin Free Fire (FF)
Enter the Free Fire game first, to start the process of buying the Gun Skin.
After you enter this game, select the section called Shop in the Lobby section later.
If you can choose the name Armory, because the Gun Skin is in the Legendary Type that is present here.
You will have to spend up to a total of 60 Diamonds, to be able to have Gun Skin FFCS like this.
Here you will get 2 Weapon Skins which are M4A1 and Groza FFCS special by going through the Gun Skin.
To increase the chance of getting prizes in the Gun Skin, you can only buy up to 10 Boxes.
If successful, you can get the M4A1 Dan Groza Weapon Skin permanently, from something like this, yes.
So, this latest Gun Skin Legend is indeed very interesting and you should be able to use the skin immediately if you have it later.
Moreover, the addition of the stats given by the two skins is quite good and of course helps you to compete more easily later.
Because indeed with the presence of a Skin like this, the additional stat can indeed make you not easy to beat again, huh.
M4A1 Added Fire Rate ++ and Accuracy +, but unfortunately Movement Speed ​​is reduced-.
For Groza FFCS itself, Damage ++ and Ammo experience a pretty noticeable reduction.
So use this skin as best you can, don't let anything you guys try to ignore.
After knowing How to Get FFCS Gun Skin Free Fire (FF), then all of you must prepare and try the FFCS Skin.
By using this, your appearance in the match will be stronger and will not be easy to beat either.
Especially with the presence of How to Get a Free Magic Cube Free Fire, you can look for a cool redemption Bundle that looks decent.