PTC doesn't all pay, there are scams by which the clicks are paid $0.1 and when the payout is not paid, it's really annoying for users who make dollars. But not all PTC's are like that. Even more paying ptc, one of them Clicksia.
Clicksia It's been established since 2010 if I'm not mistaken, I don't know when they launched it, what's clear is that I registered in 2012 and was lazy to play it, then I saw that there was a task to do, that's also my favorite game to play because it's easy, so I started working on it again in 2021. And no there is a week already payout.
If you've ever played Incentria yes, more or less the same as the site, I mean the same dollar acquisition hehe. Per task also get $ 0.1 if on other sites it may be at least $ 0.01, lazy to get that much for task work.
About 5 days I play Clicksia without any paid to click. There's only Complete Offer. Please see below, experience + screenshots play there.
1. Before you want a minimum payout balance, you must $1

2. After that click Payout menu Cashout, just select payza or paypal. Continue to enter the email and click submit. A text like this will appear:

3. Then wait at least maximum 7 days as in the text image above. Then get the dollar

4. What was pending is now Received hoho

Sorry if the image is not clear, because I use it mobile phone to find dollars. You can click if it's not big enough.
You can also get dollars on clicksia just doing easy tasks. Just register via the banner below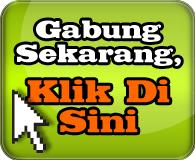 I am very grateful for those who register through my referrals, I will help if you have trouble registering.
UPDATE December 2021: The Clicksia website is no longer accessible and is planning to be sold. This was announced by (NorthOwl Company) in one of the online earning forums.
Hopefully useful and good luck