Come on, now we know how to get the Chunli Free Fire (FF) Bundle, this is one of the newest events that you can't miss.
Of course, by getting a prize like that, there will be a pretty lucrative prize for you to use in competing, right.
So it can be said that for the current new event, there are indeed a variety of interesting things that you will get easily.
Only by completing the mission at the event, we can immediately receive and get the main prize that is presented today.
Every player must also know the Free Fire x Street Fighter Event Schedule, because from here you will see all the dates and missions when the event starts.
Not only that, you will be helped to make it easier to play when participating in the event.
Especially now, How to Get Chunli Free Fire (FF) Bundles, this will indeed make you even more excited.
Curious? Let's just look at the explanation in the article below.
How to Get Chunli Free Fire (FF) Bundle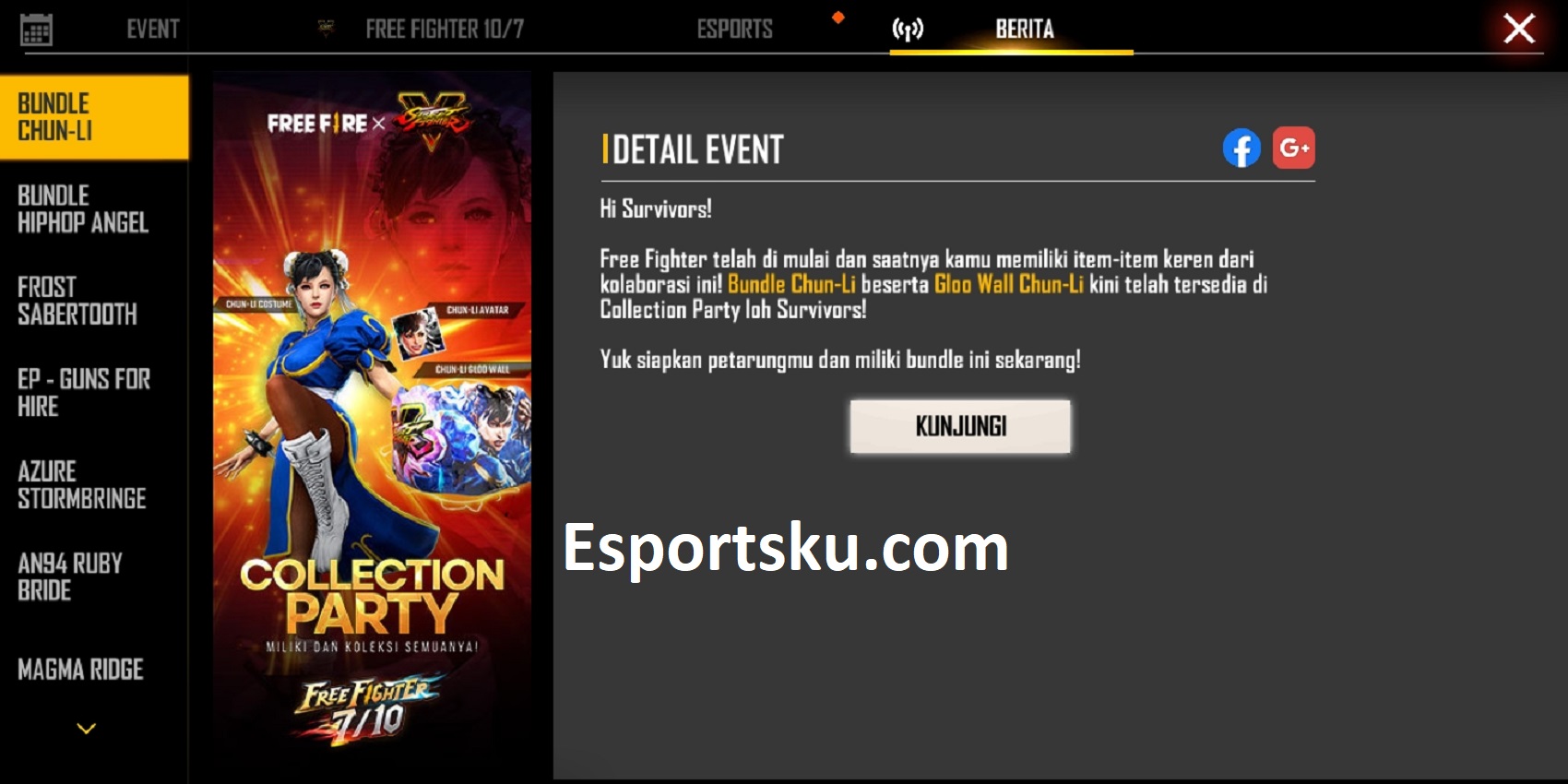 The special Collaboration Bundle, which is present today, must be obtained by Free Fire players quickly.
Because the Chunli Free Fire Bundle itself, will be present in a limited time event which once it's finished you won't be able to get it back later.
That way you may have the opportunity, to get the Bundle easily when you follow the method here.
Players will also get other prizes, in the form of Chuli's Gloo Wall Skin at the same Event Collection Party as Chunli right now.
Therefore, take advantage of all the events that are presented now, so that later you will not miss all of these events.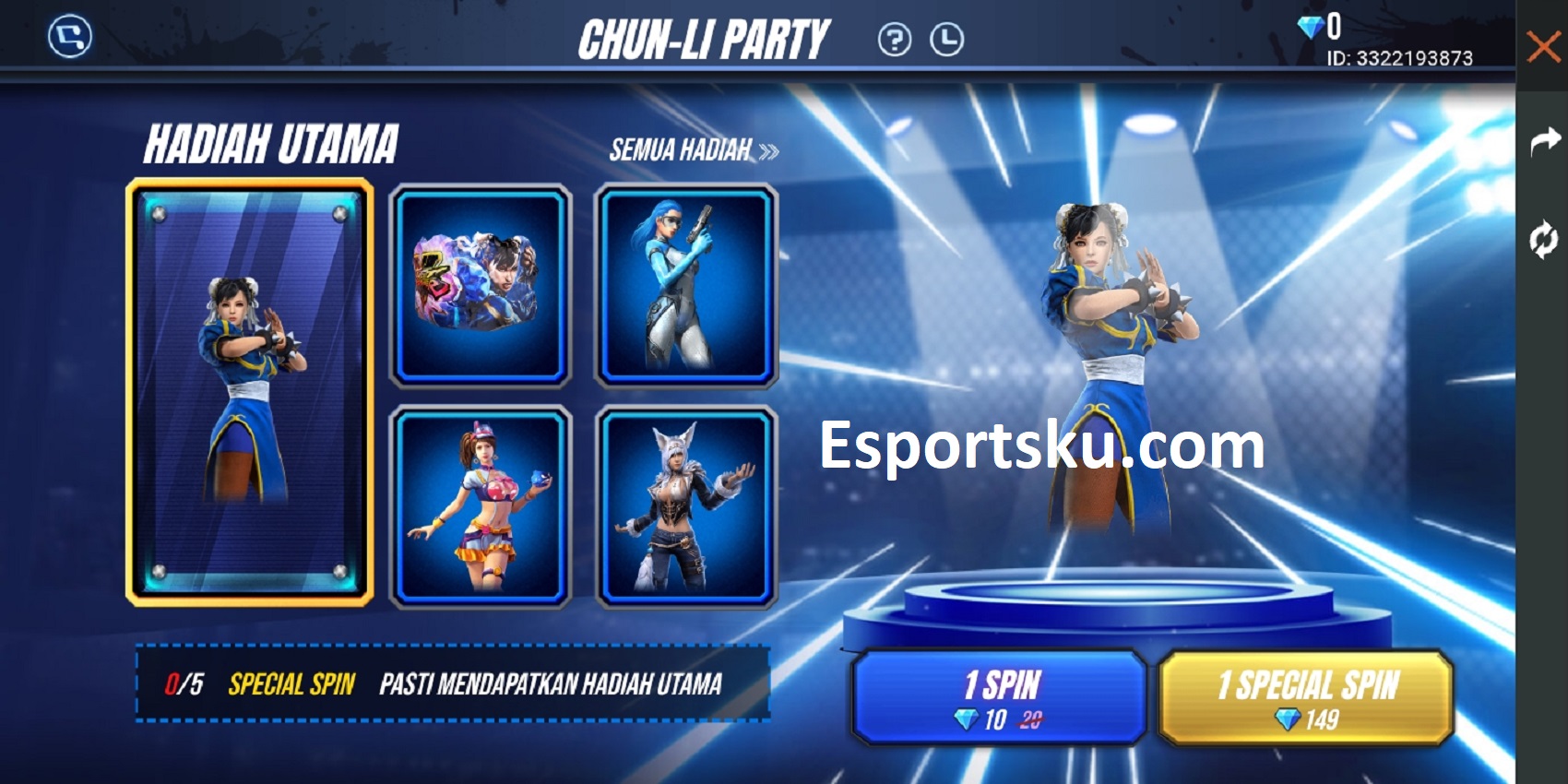 Even the way to get the Bundle too, is easy and you can follow below.
But you have to prepare the Diamond first, before you can get the Gloo Wall Chunli Bundle and Skin that is present.
First you have to fill in the Diamond first, because the new Event with the name Collection Party is indeed a little more expensive later.
Then after you have enough Diamonds, then you can directly enter the Free Fire Game and go to the Event Tab.
Here you can directly select Chunli Party, it is a Web event so that later you can get Chunli Bundle permanently.
After entering the event, of course you can immediately make Spin Options that are already available in the event as well.
Spin is only given 1 time with 2 different types, first Normal it is 10 Diamond and second Special with 149 Diamond.
The difference between Normal and Special Spins is that Normal can get other prizes as well as Grand prizes. But if it's special, only the main automatically can be obtained.
In addition, you will be able to get the Bundle Chunli opportunity for sure when the 5 Spins haven't been bundled. But if it's Hockey, you can get it with just 1 Spin.
This bundle will go directly into the Free Fire game Vault, so we can better participate in this event.
By following this method, you can get this Bundle easily and it won't be very difficult later.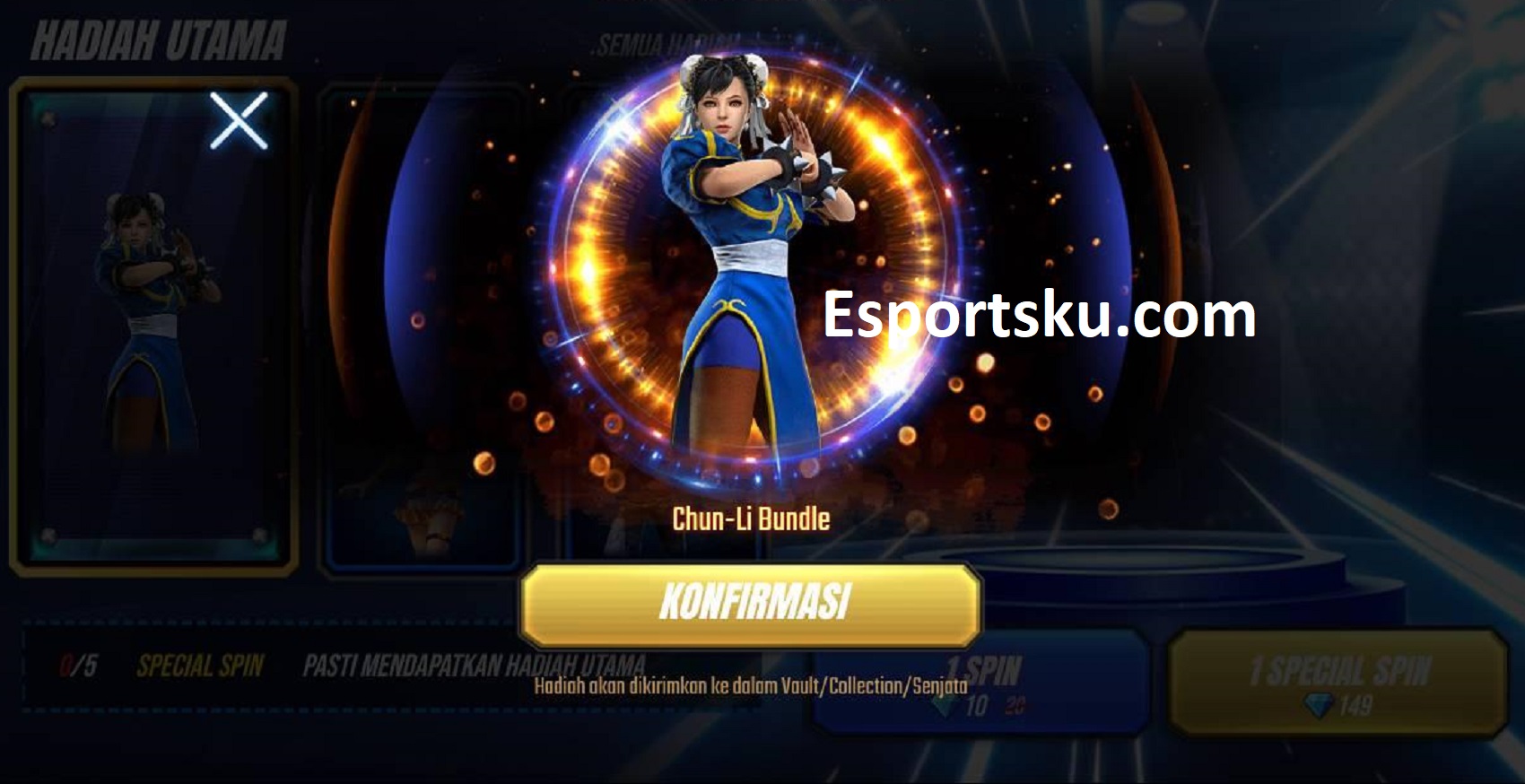 Interested in getting the Bundle? enter into the Limited Event and when it is finished it will not reappear.
After knowing how to get the Chunli Free Fire (FF) Bundle, you won't be bothered anymore, those of you who want to have the Bundle.
Because indeed getting a Bundle like this, it will make the appearance of your female character to be very strong like her.
Only the Spinning Bird Free Fire MP5 Skin is left, to complete all the looks of the Chunli combination in this game, too.