Hi Buddy Booyah!
4nniversary, FF's free event to welcome the fourth anniversary of Free Fire will be coming to Free Fire soon. Buddy Booyah can enjoy and run various missions to get various free gifts.
In several articles that Berita Booyah has published, there are various prizes offered, such as Monster Truck skins, Gun Skins, to a free bundle that you can have!
Also Read: There's a Free Amplified Bassrock FF Bundle at the 4nniversary Event!
Also Read: 4nniversary FF Event, Get a Free SKS Bumblebee Sting Gun Skin!
In addition, Buddy Booyah can also get a skin backpack in the form of a guitar with the name Backpack Thrash Metallic FF. For Booyah Buddies who are curious about how to get this Backpack skin, the following Booyah News has a leak!
Backpack Thrash Metallic FF Event 4nniversary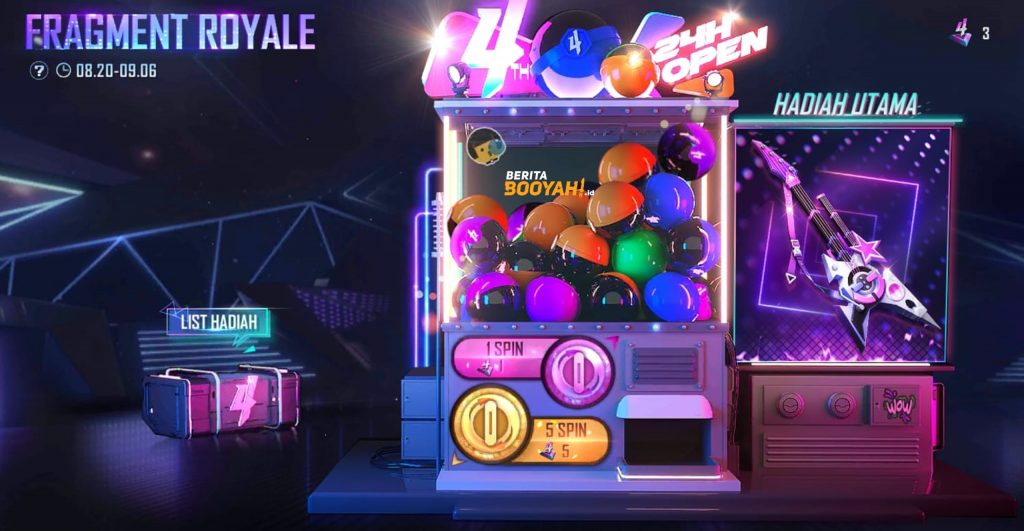 The Thrash Metallic FF Backpack is a skin backpack with a guitar shape which is of course interesting to own. Later, Buddy Booyah can get it by participating in the 4nniversary Special Interface.
With the name Fragment Royale, Buddy Booyah can vote for your fate by doing Spin and getting various prizes including the most interesting of course is the Thrash Metallic FF Backpack.
Don't worry, Buddy Booyah doesn't need to use Diamond to do Spin. Buddy Booyah only needs an Anniversary Dynamic Token to do Spin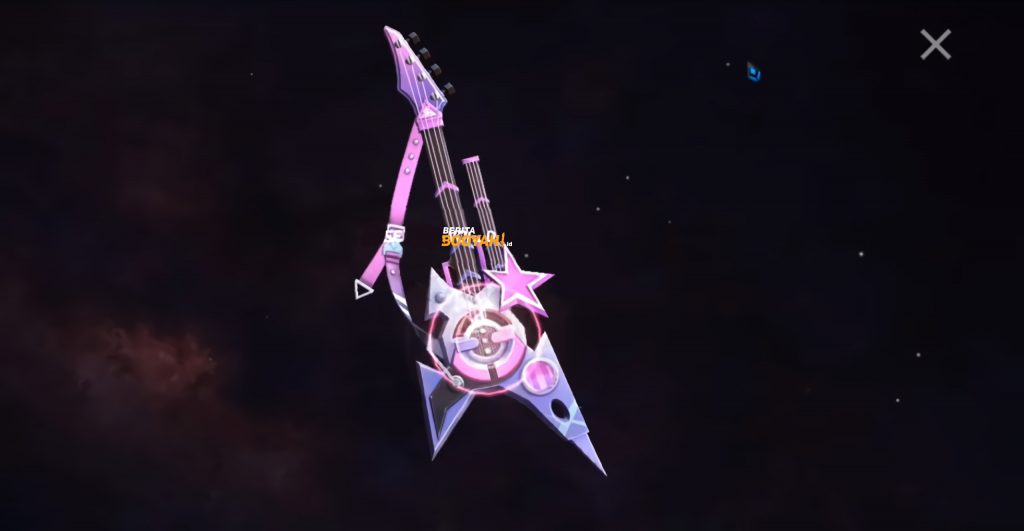 Anniversary Dynamic Tokens can be obtained starting on August 20, 2021 by way of Aftermatch Drop and Map Drop. More fully, here are the various prizes that are in the Gift Machine besides the Thrash Metallic FF Backpack.
Backpack Thrash Metallic FF
Bright Lights Headpic
Turn Up Banner
Green Rhythm Fragment
Blue Rhythm Fragment
Pink Rhythm Fragment
Yellow Rhythm Fragment
Various kinds of Lucky Royale Vouchers
…and many more prizes!
Meanwhile, Rhythm Fragments will be used to get a cool bundle, namely the Amplified Bassrock Free Fire Bundle for free! Buddy Booyah can read the full article here.
In order to know what interesting prizes will be present at the 4nniversary Free Fire event, make sure Buddy Booyah reads the leaked articles only in Booyah News!
---
Don't want to miss a series of other interesting information about Free Fire? Don't forget to follow Tiktok, Instagram, Facebook, and YouTube from Booyah News!