Recording your own audio or voice on a computer is probably all too common. But what if what you want is to record internal audio, or you mean the sound that the computer outputs. For example, like playing a video on Youtube and want to record that sound.
Or other examples such as how to record the sound we are hearing on the headset. Of course it's almost impossible without a recorder. But on a PC, this can be done easily with the help of a program.
Windows actually has provided its own program to record the sound that we throw, however can't record the internal sound we're listening to through the computer. And this article will discuss about it, so you can record the sound issued by the computer.
Also read: How to Fix Headphones and Speakers Not Detected on PC
Tutorial on Recording Internal Audio on a Windows Computer
All it takes to do this is a program called Audacity. It is a program that is devoted to recording and giving effect to sound output. And of course you can record sound system that is on the computer properly without compromising its quality.
Here's a tutorial on how to use it:
Open the Audacity program.

Go to menu Edit > Preferences

Make sure it's on the tab Devices

Pay attention to the Interface, change Host Becomes Windows WASAPI

Then in the Playback, change Device as speakers / headsets that are used today.

In the Recording, change Device as the mic/headset device used. Then change too Channels as Stereo

End by pressing the button OK
Now, after you've done the steps above, the last step is to try to record music playing on a computer, whether it's from Spotify or Youtube. But before starting to play, please press the record button in Audacity first.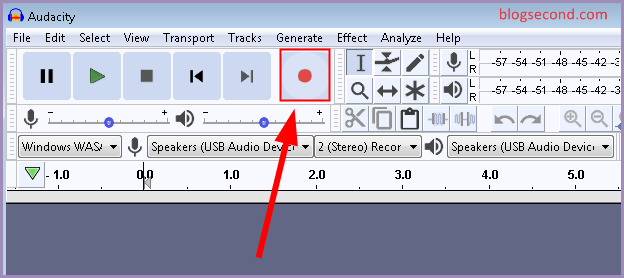 When Audacity has started recording, this is when you can play something on Youtube or something and you can see the progress on Audacity live.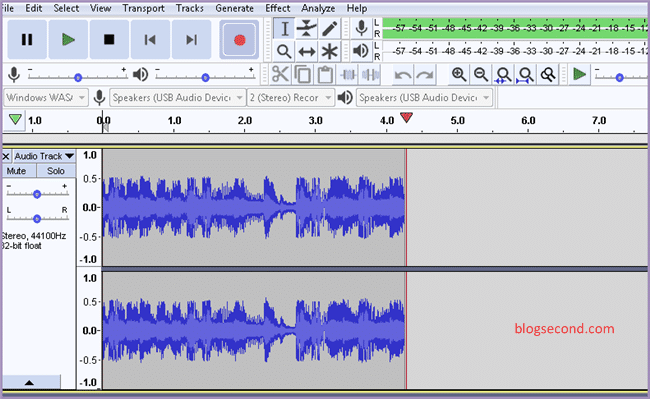 Also read: How to Reduce Video Size Without Reducing Quality
Conclusion
With the help of Audacity, you can do almost anything to redirect the created footage. Whether it's cutting, merging, adding effects/filters, or directly saving it as an MP3 file.
And besides that Audacity is freeware, you know, so you don't need to cost anything to use the program. Although there may be many types of recorder programs, Audacity is also one of the best.
Hopefully useful and good luck