Originally posted on March 14, 2021 @ 1:22 PM
For those of you who want to check your ML info account easily, maybe you can see the following review. Especially for those of you who want to sell an account on Mobile Legends, account buyers will definitely ask for a lot of the information needed.
Regarding how to check your ML account, you can use the following info when you are going to sell an account, which you can later use as account information to be sold. So what account info can you include?
this time we will discuss about the ML account info that you must include when you want to sell a Mobile Legends account. This is to increase the interest of buyers to buy your Mobile Legends account later.
How to Check the Easiest ML Info Account in Mobile Legends
Some ML account info that you must include when selling your Mobile Legends account is as follows:
Number of Skins Owned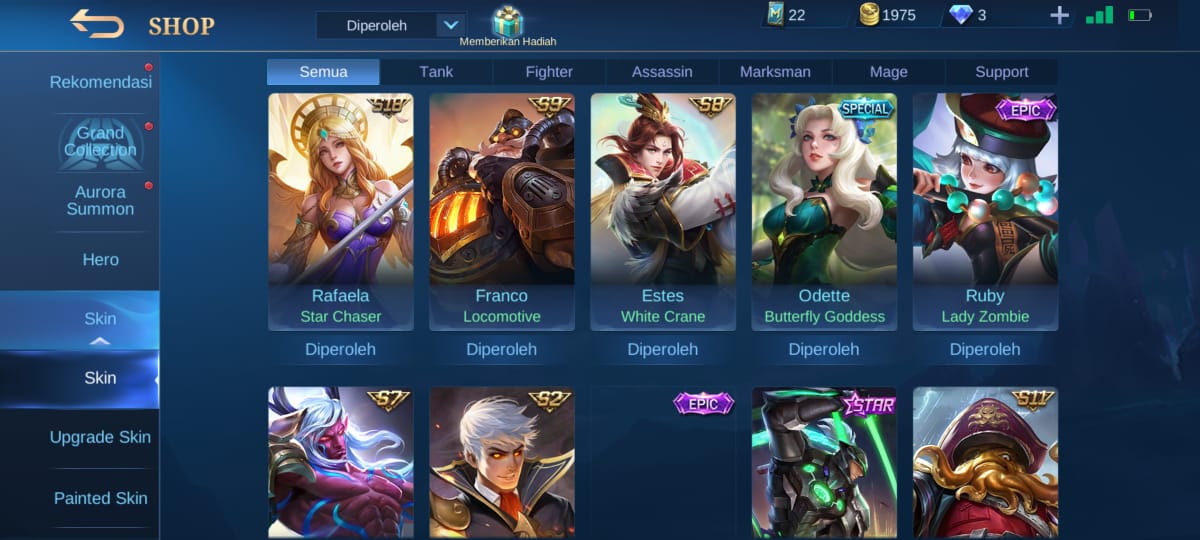 The first is to provide account info regarding the number of skins you have. The more skins you have, the more expensive your account will be when it's sold. You can check it by taking screenshots on all the skins you have.
The trick is to go to Shop > Skin > Mark Skin that you already have, then all the skins that are owned on that account will appear. Now, the next screenshot of all the skins is data that you can include later.
Number of Heroes Owned
Next is to provide ML account info regarding the number of heroes you have, the method is very easy, you only need to enter the Mobile Legends game, then click profile and you will see the number of heroes and skins owned by the account.
Even though you can see the number of skins on this menu, the first method is mandatory for you to include, because all skins have different castes and prices, thus providing clearer ML account info.
Number of Matches and Win Rate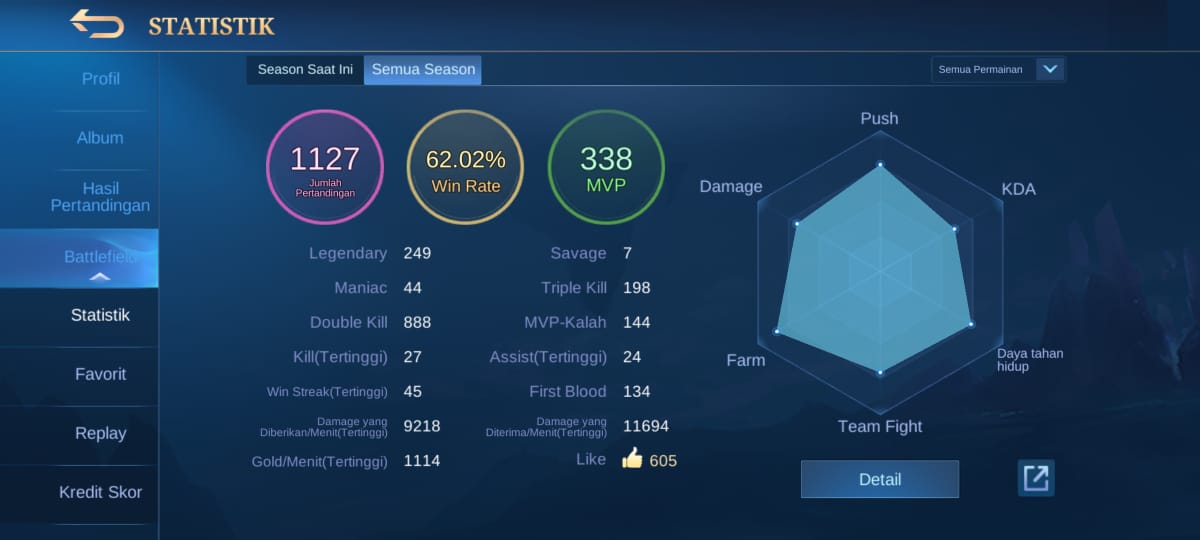 Next is to provide ML account info regarding the number of matches and your hero's win rate. Usually this is a more selling point for buyers. Which is where the price will also increase with a bigger winrate on the account.
Buyers tend to choose a good and high winrate. Usually winrate above 75% with match 1000 has a good selling value even without expensive skins. Of course here you can choose to buy an account with a lot of skins or with a good winrate.
Top Hero and MMR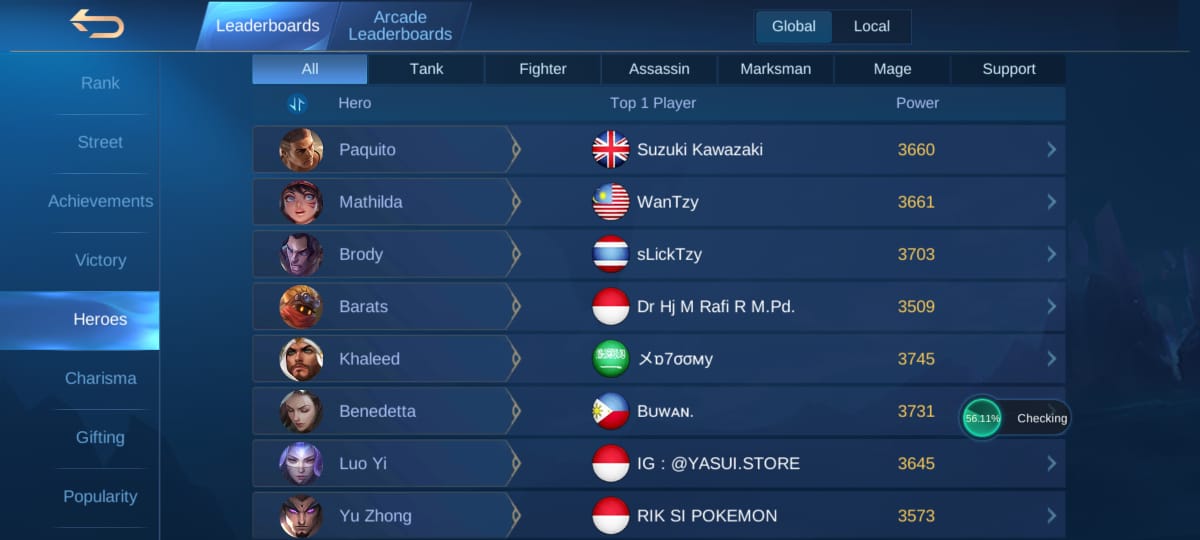 Finally, include ML account info regarding Top Hero and MMR on the account, the goal is to attract more buyers, where with the number of MMR on each hero, the price will also be higher.
The method is very easy, just take a screenshot of each hero that you often play, provide information about the MMR on the hero, and include it in the sales package.
So that's it for the easiest way to check ML info account in Mobile Legends. Make sure you are safe in the process of buying and selling Mobile Legends accounts. Hopefully the above review can be useful and useful for those of you who need it.