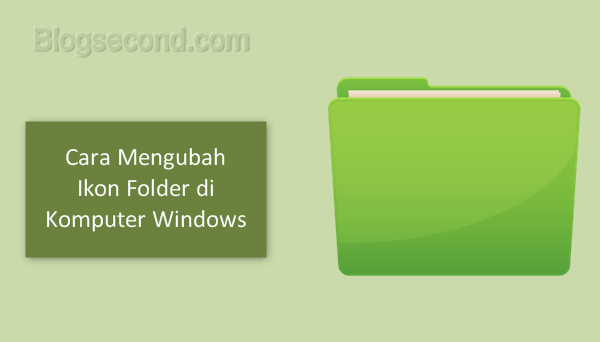 All folders created on the computer have the same icon, colored orange. Usually to recognize a folder, we first look at the name of the folder. But apart from just the name, you can also recognize a folder from the icon.
On Windows computers, it has provided a feature to change the folder icon for better recognition. So you can change the folder icon to any icon you want. There are many types of icons that have been prepared by the system.
Besides being used to make it easier to identify folders, this can also be applied to maintain privacy so that other people won't enter the folder because they think it's not a folder, but a file or something else.
Also read: How to Change Administrator Profile Picture on PC
Tutorial on Changing Folder Icons on Windows
This way to be shared is safe to try and can also be reverted to the original icon. Works only for folders, this can also be applied to folders that already have their own icon like Dropbox.
Right click on the folder you want to change the icon for.

Choose an option Properties.

Go to tab Customize.

Click on button Change Icon.

Select the desired icon, then click the button OK.

The last step, press the button Ok once again.
After pressing the button Ok, then the icon will immediately change according to the selected earlier. But if the icon still doesn't change, please do the above method again, there may be a missed step.
Also read: How to Overcome Missing System Icons on Taskbar
Restore Folder Icons To Original
If you want to restore the folder icon as before, the easiest way is to reset it. But that does not mean having to reset the computer, but simply pressing a button to restore it.
To do this, please follow the method above until the steps to 4. Then press the button Restore Default and proceed by pressing the button Ok. After that the icon will change to its original state.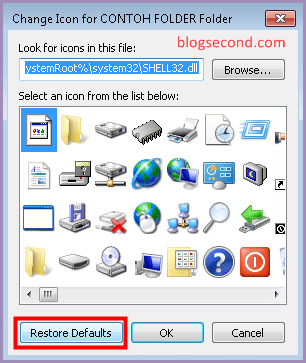 As a suggestion, don't change whole folder icon on the computer, because one day you will confuse yourself instead of simplifying it. So just change the folder that is considered important.
Hopefully useful and good luck