This is how to awaken Moco Free Free Fire (FF) characters, suitable for those of you who are free players. Surely the Moco character will be easier for us to get awakening, because of the existing method in the game that we have been waiting for now.
There are still many new things that you might actually be able to do, so you won't miss the prize later. Because the prizes are indeed quite a lot, even provide a good opportunity for each player so as not to miss this new prize.
Also complete missions on the FFML Season IV Free Fire Event Schedule now, so that the prizes you get are much more. Because everything that is present in this Free Fire game, it includes quite a lot and you will definitely like all the updates as well.
Including the Free Fire (FF) Moco Character Awakening Method, surely you will try it immediately so that this character changes. We know that Awakening from Moco itself, is one of the best and will make the enemy visible.
How to Awaken Moco Characters for Free Free Fire (FF)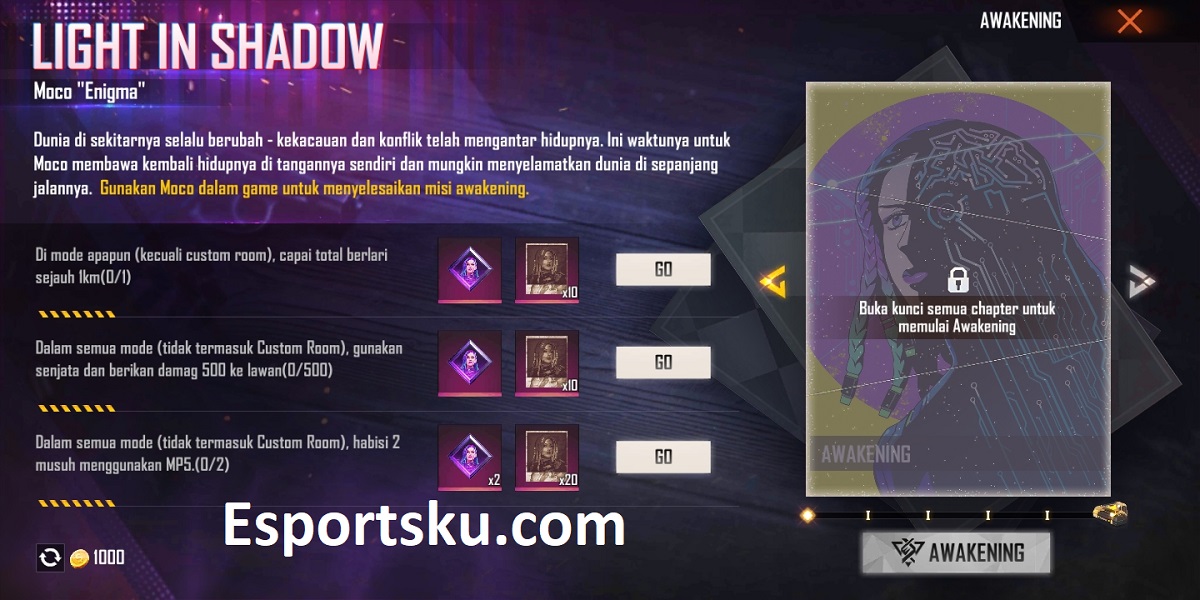 To be able to do Awakening on this Moco Character, players must first have a Moco Character if you want.
After we already have this character, we have to go to the Character or Event Interface of the Coder's Nest (if it still exists).
If in the Character section, you have to press the moco character and see the awakening logo and if you pass the Event enter the Horizon Store.
Later the players will be brought into a section called Light And Shadow Moco Enigma.
Players must complete the Emblem Awakening Mission first using the Moco Character.
Collect a large number of Emblems from each of these missions and then enter them on the right side of the awakening feature.
There are 5 Stages of entering the Emblem in the Right Column to complete the Story.
You have to fill in until the end of the Moco Story to get Awakening, then you will receive a new Awakening from Moco.
You can reset the mission if it is quite difficult, you only need to use 1000 Gold, then we will immediately reset the mission.
Moco Awakening will be installed automatically if you manage to get it, let's immediately awaken this character.
After you already know the Awakening Method of this Moco Character, it won't be difficult anymore to do it. Because the prizes that we will get are already quite large, moreover, Awakening will change the character's abilities as well.
So if you really want to get Awakening from Moco's character, it means you have to be diligent in playing and completing the mission now. Moreover, the method is quite clear from the jokes, just collect the Awakening Emblem and complete each part of the Awakening Story.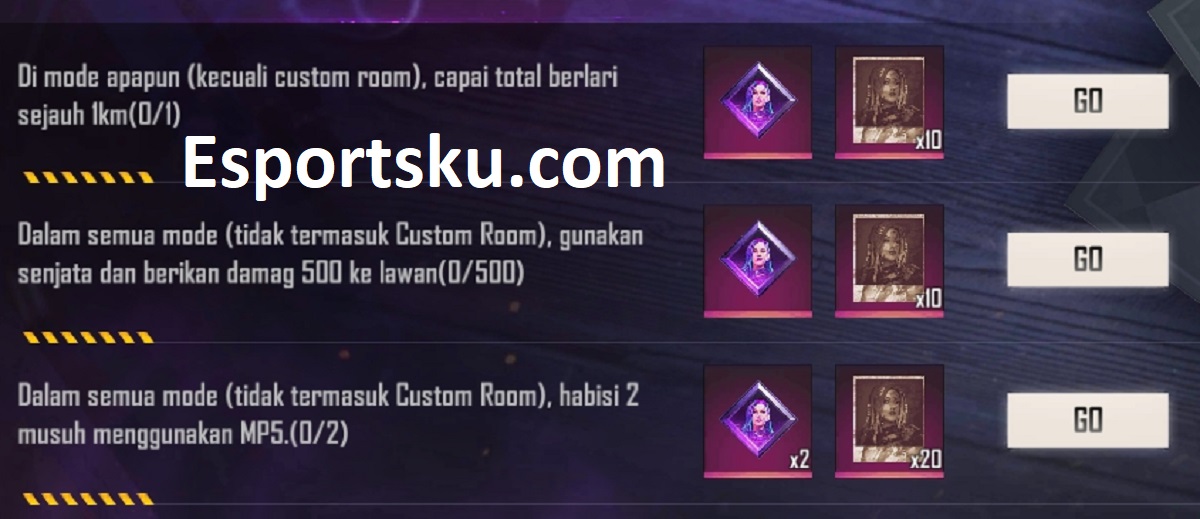 Then if the story has reached part 5, then finish it and after that you can immediately use Awakening Moco. This character after getting an Awakening change, is indeed considered superior and good enough to track enemies.
Immediately do Awakening in the game so that later you can get the prize, the more, it will feel better if you are excited for awakening.
Also know how to get the Moco Free Fire Awakening Emblem, so we can get this prize right away. More and more can make things better
After you know how to awaken Moco Free Free Fire (FF) characters, now is the time to just awaken. So that later when dealing with enemies, you will always know the position of the opponent is always in a state like what.
Then there's also How to Get Free Fire Moco Characters, one of the Peak Day events that you shouldn't miss. A gift that is quite useful, even because the ability of the character's skill is indeed quite helpful for us when competing against enemies.