Here's how to get Crystal of Aurora, it could be an Epic Skin!
Moonton as the developer of Mobile Legends presents several ways for you to collect the available skins in the game.
In addition to using the top up method or completing events, you can also get skins just by collecting Crystal of Aurora.
Unfortunately, to collect these crystals the method is very limited and cannot be obtained randomly.
Well, here's how to get the Crystal in Mobile Legends
READ ALSO: 7 Most Powerful Alice Mobile Legends (ML) Counter Heroes Season 21!
4 Ways to Get Crystal of Aurora
Weekly/Monthly Subscription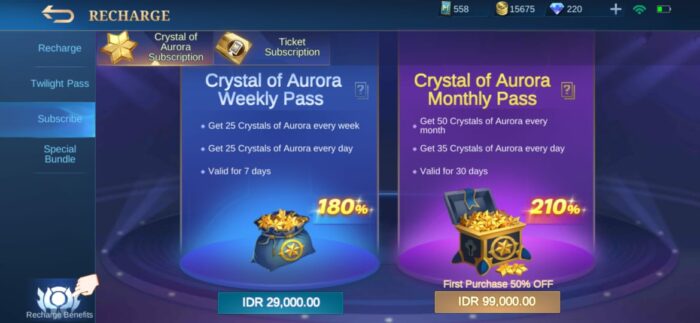 The first and easiest way is to subscribe to the Crystal, either weekly or monthly.
When you have subscribed, every day you will get Crystal of Aurora either 25 or 35 depending on which type of subscription.
Of course there is also a fee that you need to pay every week or every month depending on the type you use.
The price itself is definitely different, Spinners, for the weekly one you have to spend 29,000 rupiah while the monthly one is 99,000 rupiah.
Daily Supply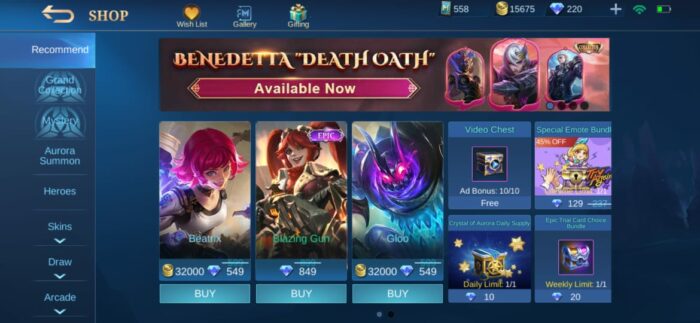 The next way for those of you who still have diamonds above 10 remaining, of course, can be set aside to collect Crystal of Aurora.
Every day you can get up to 20 crystals just by exchanging 10 diamonds in the I tab shop.
Starlight Member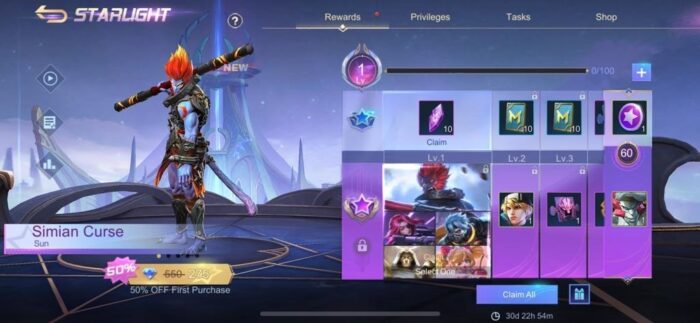 By using Starlight members, you also have the opportunity to collect 150 Crystals of Aurora.
You just have to complete the given mission and automatically when your starlight level increases you will get the Crystal.
Daily Supply Event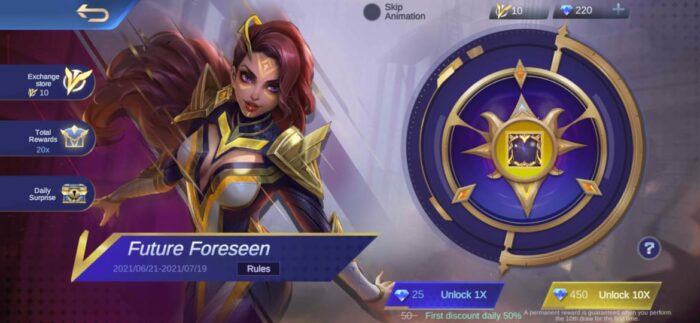 Every month Mobile Legends often presents new events that allow you to collect these Crystals for free.
Through the hero event, if you are lucky, you will get it for free without spending any diamonds or money.
Can Get Epic and Zodiac Skins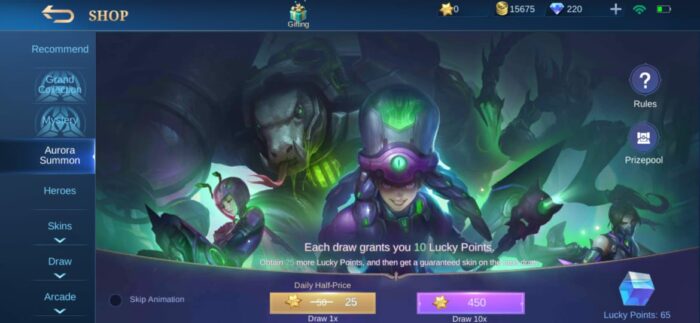 By collecting these Crystals, you have the opportunity for various skins such as epic venom skin variants to zodiac.
The trick, you just need to go to the shop tab and select Aurora Summon to get a chance to win the epic venom skin.
Meanwhile, for your zodiac sign, you only need to go to the shop and select draw and then go to the Zodiac Summon section.
READ ALSO: Pontianak, the Big City Producing Talented Mobile Legends Players in Indonesia!
Don't forget to visit the SPIN Website for other latest updates, and follow our Instagram and Youtube.