Have a Free Matryoshka Loot Box at the FF Eid al-Adha Event!
The Eid al-Adha Free Fire (FF) event has been taking place from July 12 to celebrate this holiday.
There will be lots of fun activities that Spinners can do, and of course interesting prizes will also be present.
Well, one of the cool prizes that players can get is the Loot Box Matryoshka which has a very unique appearance!
Also Read: How to Make Apple iPhone Logo on FF Account, Android Can?
For those of you who are interested in the loot box, in this article we will discuss when and how to get it!
Free Matryoshka Loot Box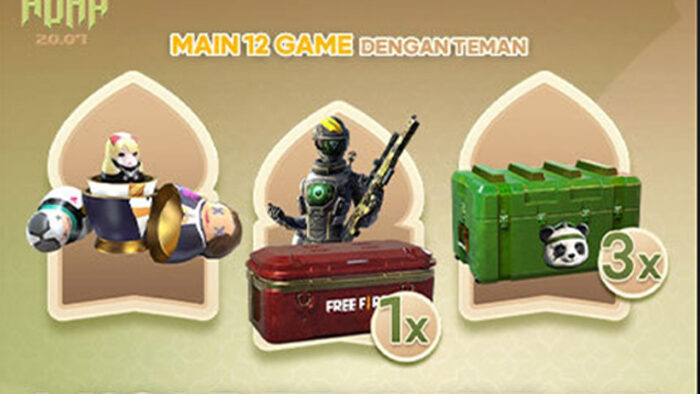 As reported by beritabooyah.id, Spinners can get the Matryoshka Loot Box by completing the Joint Sacrifice mission.
The mission is also very easy, because Spinners only need to play the game with friends up to 12 times to get the loot box.
The Joint Sacrifice Mission will take place from July 16-25, 2021, and besides this Loot box, there are other attractive prizes.
Here is the list of Sacrifice Mission rewards:
Play 3 games with friends: 1x Space Ops Loot Crate
Play 6 games with friends: 3x Panda Box
Play 12 games with friends: Matryoshka Loot Box
Also Read: FF Eid al-Adha Event Presents Free Kokoshnik Skins!
Also Read: How to Create a Blank Space FF Account Name, Safe?
That's the way to get a free Matryoshka Loot Box at the latest Eid al-Adha Free Fire (FF) event! Don't forget to visit SPIN Website for more information, and follow the account Instagram and Youtube we!