Hi Buddy Booyah!
Weapon Royale, is one of the Luck Royale in Free Fire and you could say its presence has been around for a long time. As the name suggests, Weapon Royale offers a variety of Gun Skins that players can get.
In addition, like other Luck Royale Weapon Roayle also has a variety of new Gun Skins every time. As will be present tomorrow, Weapon Royale Free Fire will have a new Gun Skin!
Also Read: Breaking Own Record, Free Fire Record 150 Million Active Players in One Day!
Also Read: Not only Chrono, these METAs are also popular on Free Fire! Must Try!
Having the name Operano Sheng, curious as to what the latest Gun Skin in Weapon Royale Free Fire is and what stats are offered? Here's Booyah News has a full leak!
Groza and M82B Operano Sheng Weapon Royale FF
Operano Sheng will be the newest Weapon Royale in Free Fire. Weapon Royale Operano Sheng FF itself carries two Gun Skin variants for the Groza and M82B weapons which have the same theme as the Incubator Operano.
This Weapon Royale Free Fire Operano Sheng FF will be available starting on August 19, 2021. To be able to get both Gun Skins in Operano Sheng FF, Buddy Booyah can use Diamond or Weapon Royale Voucher.
1x Spins: 50 Diamond/1x Weapon Royale Voucher
11x Spins: 500 Diamonds/10x Weapon Royale Voucher
Meanwhile, here are the statistics offered on the latest Weapon Royale Free Fire Groza and M82B Operano Sheng FF.
Groza Operano Sheng FF
Groza Operano Sheng Free Fire (FF) stats changes:
Armor Penetration(++)
Accuracy(+)
Movement Speed(-)
M82B Operano Sheng FF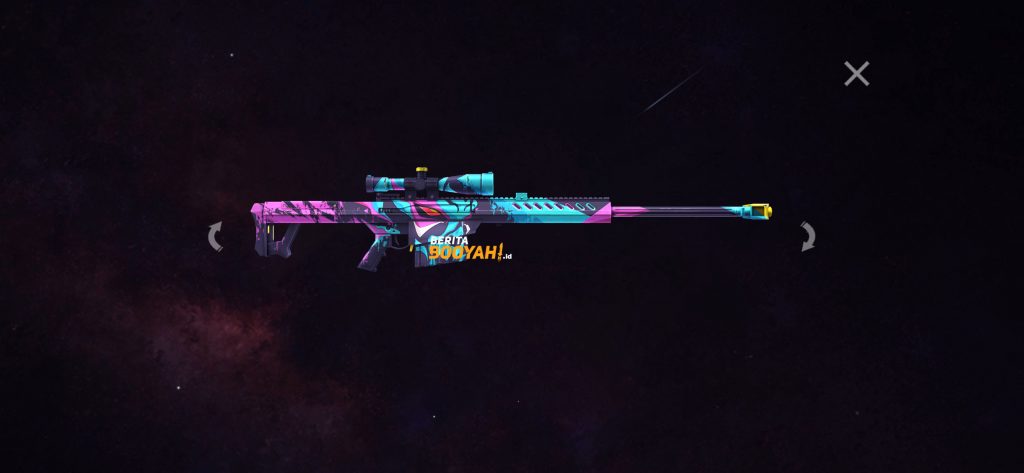 Changes to M82B Operano Sheng Free Fire (FF) stats:
Rate of Fire(+)
Magazines(+)
Reload Speed(-)
What do you think about the appearance and statistics presented by Groza and M82B Operano Sheng FF in the latest Free Fire Weapon Royale, are you interested in getting it?
If so, don't miss out on getting a series of Gun Skins in the newest Weapon Royale that will be coming tomorrow!
---
Don't want to miss a series of other interesting information about Free Fire? Don't forget to follow Tiktok, Instagram, Facebook, and YouTube from Booyah News!